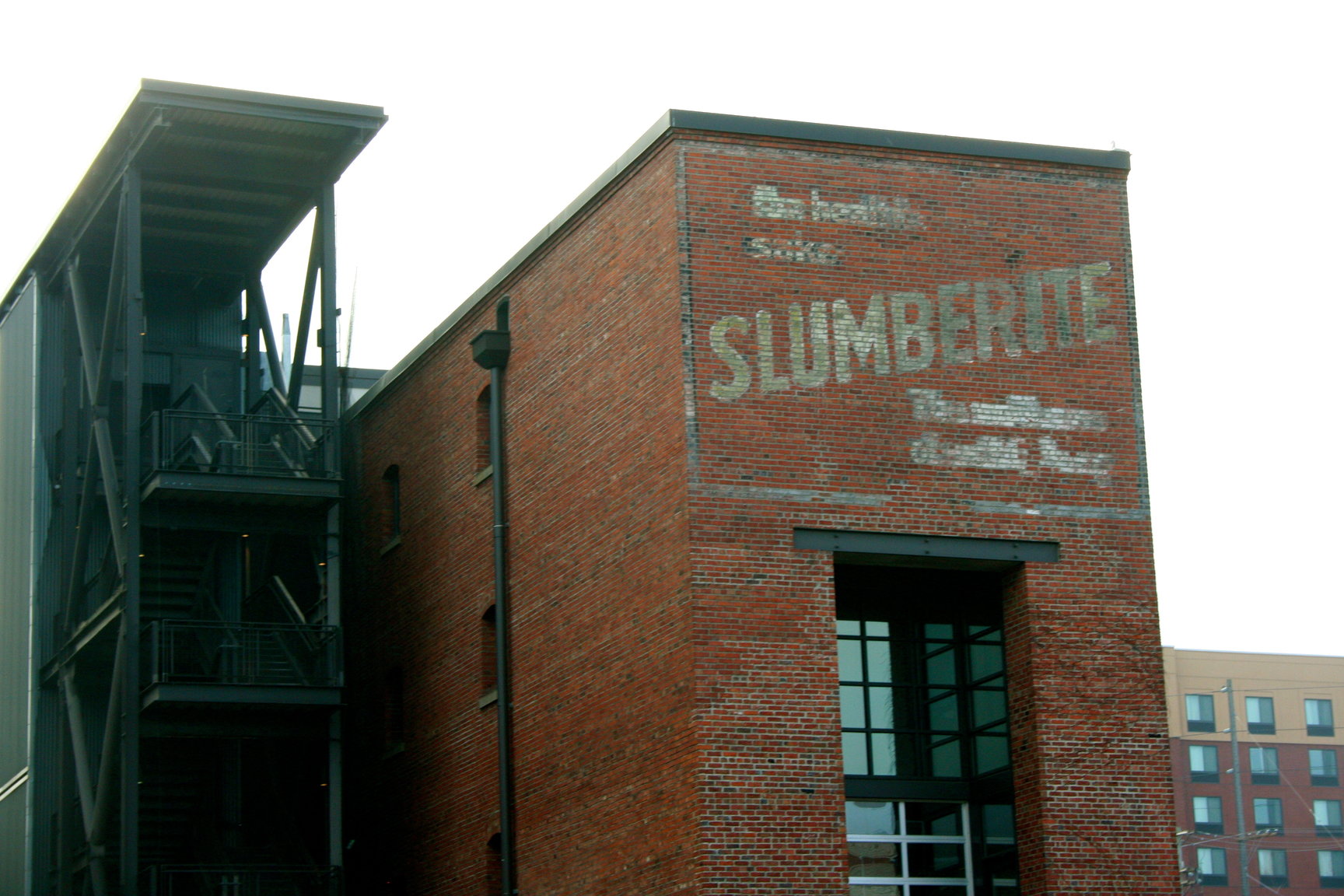 Top Options for Eating Healthy on Campus: Tacoma Edition
Maintaining a healthy diet can be a challenge in itself — and on a college campus, where office candy jars seem to lurk around every corner and student-fueling sugar and caffeine are everywhere  – it can be even tougher. But there are a few gems in and around University of Washington's Tacoma campus that can help you stay on track.
Pack it: As Kimberly mentioned in her Seattle post, it's often healthiest (not to mention cheapest!) to bring your own lunch. But packing your lunch doesn't mean you have to forego company, especially on this campus. UWT has several areas to enjoy your food in the company of faculty, staff, and students. The Mattress Factory (pictured above) has a large seating area for enjoying your food – and, as a bonus, you can play games or watch television afterward in the game area. And the West Coast Grocery building has an open atrium with lunch tables that's often a little more relaxed and quiet. On sunny days, get some Vitamin D with your lunch by sitting on benches near the steps that cut through campus.
Quick bites: If you're in a grab-and-go mood, both West Coast Grocery and the Mattress Factory also feature convenience stores. Skip the candy bars and soda fountains and opt for the fresh salads and sandwiches from Tacoma's Bagel Boyz and Seattle's Molly's, as well as organic and natural snack bars and juices.
Feeling fancy: If you're looking for something a bit more refined, take a brisk walk to the Tacoma Art Museum at 1701 Pacific Ave. Their café, Relish, has a menu full of Northwest favorites, including a smoked salmon salad, homemade soups, and a roasted veggie wrap. Prices range from $3.50 for a cup of soup to $10 for the salmon salad.
Fresh: Come spring, the downtown Tacoma's market is a fantastic place to grab lunch on fair-weather Thursdays. The market, located at South 9th and Broadway, is open from 10 a.m. to 3 p.m. every Thursday from May through October and is just a free Link Light Rail ride away (you can also walk the 10 blocks or so from campus). Market vendors sell fresh produce, flowers, ready-to-eat food and more. If you make the trek alone, stay for the live entertainment – you're bound to run into old friends or make a few new ones while there.
Noodles: When a cold snap hits, I crave a big bowl of steamy soup to warm my bones. Pho Than Brothers, located on campus at 1712 Pacific Avenue, is one favorite option. The big bowls of broth are served with rice noodles, meat of your choice, a side of bean sprouts, fresh basil, and jalapeno peppers. If I'm feeling like a light lunch, I often ask for half the noodles and extra veggies. They also have a completely vegetarian option with tofu, mushrooms, carrots, and broccoli.
Speaking of soup: For a real budget lunch, head to Infinite Soups at 445 Tacoma Ave. South, near Wright Park. You'll have to drive and there's no seating in this pocket restaurant, but they serve about two dozen different kinds of freshly made soups each day. They update each day's offerings, which always include vegan, creamy and broth-based choices, on their Facebook page. Be warned: The most popular options often sell out quickly, and they only accept cash or check.
Sweet treat: No matter how many sensibly sized bags of carrots I pack, every once in a while I feel like a sweet treat. Granola's frozen yogurt shop, at 1716 Pacific Avenue on campus, has become my new favorite. It's so easy to overdo it, though: The oversized cups at self-serve froyo shops have tricked me into buying huge portions before. One trick: I count to three as I pull the yogurt lever, then use the scale near the toppings to check my work. Four ounces, or just a quarter pound on the scale, is about a half cup. It will look pathetic in the gargantuan cup, though, until you add heaping spoonfuls of fresh fruit toppings. They often have other healthy yet less traditional toppings, like hummus and fresh vegetables, for the more adventurous eaters.
These are just a few of the tasty and healthy options on or near campus that keep me well-fed throughout the year. What are your favorites?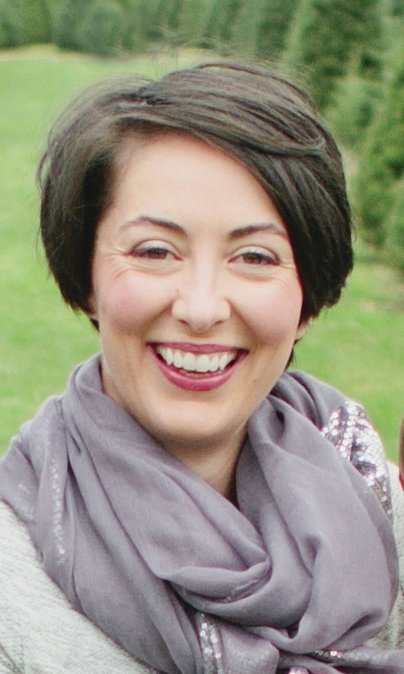 Niki Reading is the Publications Manager for the UW Tacoma's student newspaper and literary arts magazine. She loves going on adventures with her toddler, Vivian, husband, Jeff, and their two dogs.