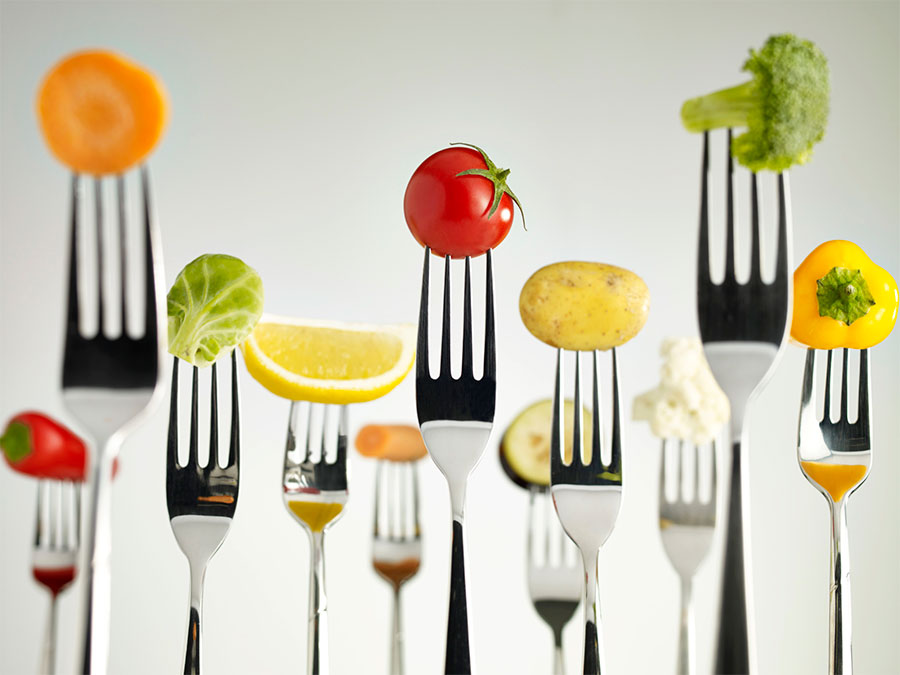 Top Ten Ways to Eat Healthy on Campus: Seattle Edition
I must be part bear. Why else would I have spent the entire autumn bulking up on fatty foods? Maybe it was the stress of taking on a new work project, the ever-increasing demands of mommyhood, or the craving for carbs that happens when I am not able to sleep well. Whatever the reason, I am using the New Year as motivation to return to my normally healthy eating habits since, unlike a bear, I will not be fasting until spring.
Here are my top ten ideas for making healthy food choices on campus:
Bring my lunch. Boring, often not social, and sometimes makes the office stinky after zapping it in the microwave…but there is built-in portion control. Since I cook dinner for my family most nights, making extra for lunch the next day is something that really works for me.
Noodles, noodles, everywhere. If you work on the Seattle campus, you know that the easiest and cheapest lunch option is noodles on the Ave. Thai, Chinese, Vietnamese–steaming bowls of delicious noodles are everywhere. The portions are large and often come with a side of rice. You know, in case the pound of noodles was not enough. I am sure there are healthy choices to be made at these restaurants, but for me, avoiding the temptation that comes with coconut-based sauces and fried noodles is the easier path.
UW Dining offers lots of healthy and delicious choices. And did you know that over half of their food is produced within 250 miles of campus? Cultivate is my favorite, but I can't wait to check out what Local Point at the new Lander Hall will offer.
If I am straying from campus, I usually head to Portage Bay. Healthy, organic, and local, but crowded. So make a reservation or go early. My other favorite off-campus choice is Agua Verde, especially on sunny days because it's on the water. Same story as Portage Bay…organic, local, but crowded!
Here is a huge dietary downfall for me: forgetting to eat until I am ravenous. Instead of waiting three minutes to heat up my lunch or beeline for a restaurant, I grab all the food I can find within arms reach and start shoveling it in my mouth as if I have not eaten for days. Then, I go eat a full lunch. I am going to try just drinking water until my lunch is ready. Crazy, I know.
Some days I have the exact opposite problem of forgetting to eat. I graze all day, especially on days with long meetings where people bring snacks. If I am feeling like I need some extra nutrients, but am not that hungry, I grab a smoothie at Freshens at By George. (There is also a Freshens location at DawgBites in the IMA.) They use real fruit and have lower calorie options to choose from.
We have a piñata in our office that is always filled with candy. I love him. His name is Pedro and he has been with our team for years. While I don't want to fill him with carrots, I can bring in candy that I don't like. That way others can still enjoy him, but I am not moving him to my desk so I can eat 16 mini peanut butter cups out of his backend.
I am also going to stock my snack drawer with healthy options in small portions. Small portions are key for me. When I am stressed or feeling like I have worked on something extra hard, I reward myself with food. Lots and lots of food. I am sure there is a biological explanation for the reason I feel the need to eat and eat and eat. So while almonds are a delicious and healthy snack, if I have access to a 16 oz. bag of them bad things will happen. If I package the almonds into smaller containers at home, I am more likely to eat a more rational amount.
I drink a lot of my calories. Lattes, mochas, hot chocolate, the occasional soda, and more. I know teas and naturally-flavored waters are much better choices and are readily available at The District Market.
And speaking of drinking and calories, let me end with happy hour on campus. What? Yes, yes there is. The UW Club requires membership, but offers happy hour with healthy snacks. Faculty and staff can join the UW Club at a discounted rate and gain access to much more than a cocktail on campus.
This is my current game plan for the New Year. I would love to hear your ideas for eating healthy at work, especially if you work at Bothell, Tacoma, or in a UW Medicine facility. Leave additional advice in the comments section or send it to wholeu@uw.edu.