Confident Pandemic Parenting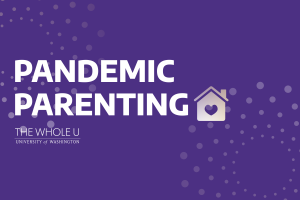 ---
The pandemic has drastically impacted how we parent—from relaxed rules around screen time to concerns about our children's social and emotional health and worries over remote schooling. Find support, get guidance from UW experts and incorporate habits to keep your family emotionally healthy and feeling connected.
---
The Whole U has created free and accessible online resources to help you achieve your goal!
Content will be added as recorded. 
---
The child and family care during COVID-19 website has the most up-to-date information programs and services for UW caregivers, including links to community resources.
Do you want regular updates about programs and services for UW employee and student parents after The First 90? Subscribe to parenting@uw.edu, UWHR's listserv for parents provides timely updates about resources and events.
---
Recordings
Goal Setting: Creating what you already have webinar with Lee Davis
Click here to view the slides from Lee Davis' workshop. 

---
Make 2021 Count with Jennifer Cohen
---
Supporting children with complex needs during COVID
---
Social and Emotional Well-being
---
Upcoming parenting community events
Confident Pandemic Parenting Community Kick-off
Wednesday, January 13 from 10 – 11 am.
Everyone who registers for the parenting focus will receive a Zoom link for the event and is invited to complete  this very brief, 5 question survey to help us make this experience as relevant and accessible as possible
Upcoming UW events for parents
Work Life balance in a work from home environment
January 27,  noon – 1 p.m.
Sponsored by UW CareLink
Free drop-in meditation, in English and Spanish
Times vary
Sponsored by the Center for Child and Family Well-being
UW Recess with UW Athletics…for your kids!
Noon, every Monday and Wednesday
Sponsored by The Whole U and UW Athletics
---
Connect
Microsoft Teams group. Join our group on Microsoft Teams in our own dedicated space to share resources, reflections, connect, and more. Joining our 'team' on Microsoft Teams is optional and will be a space to discuss what we learn throughout the 90 days in a more 'social-media-esque' format. Note: This space is only open to those in our group who are UW-affiliated (student, employee).
---
Articles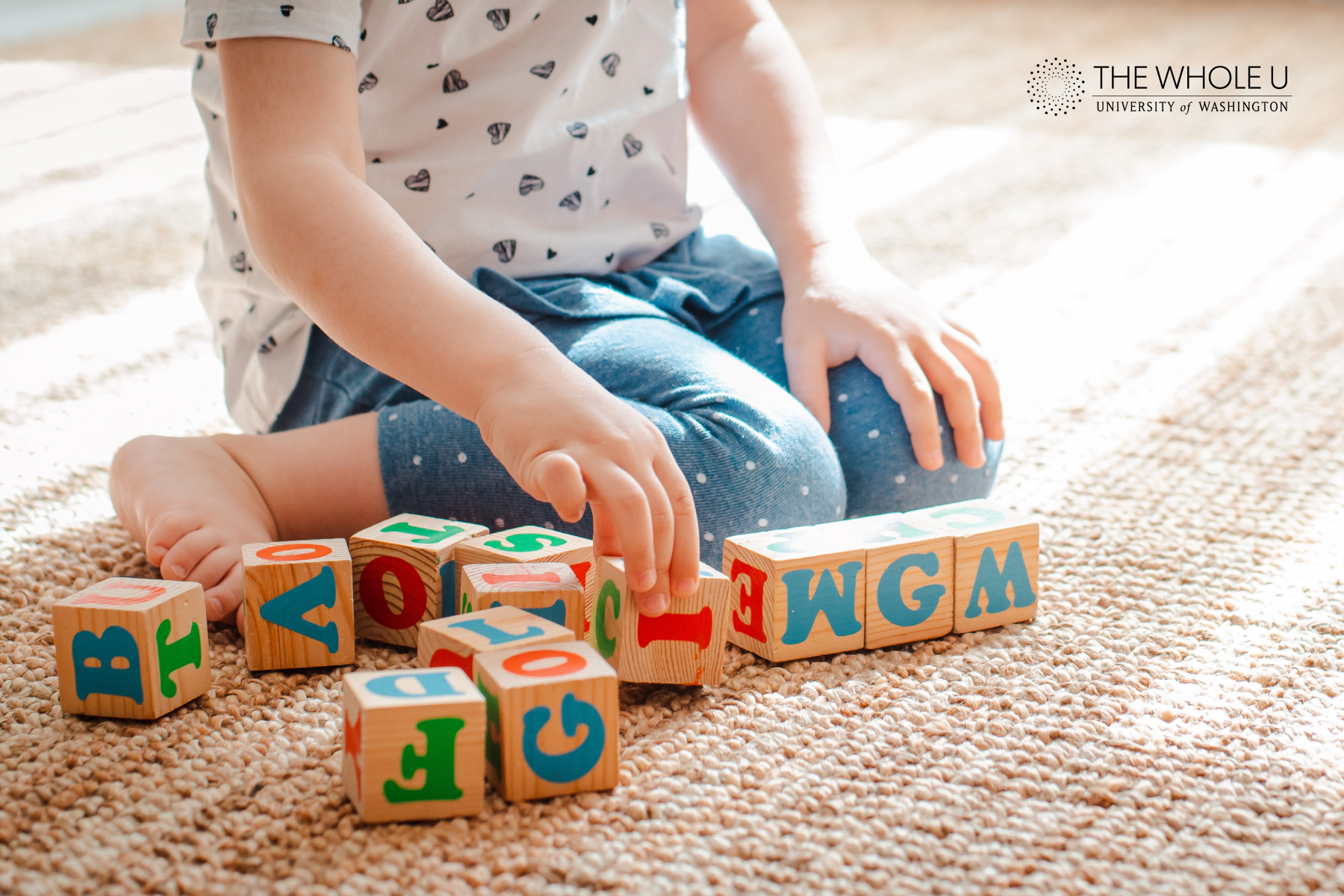 Early learning enrollment: is the wait over?
Did your family postpone enrolling a little one in child care due to COVID-19? You are not alone! Enrollments at child care centers across the country dropped during the early months of the pandemic but are on the rise. With vaccinations underway, you may be looking forward to enrolling your child in during the new year.