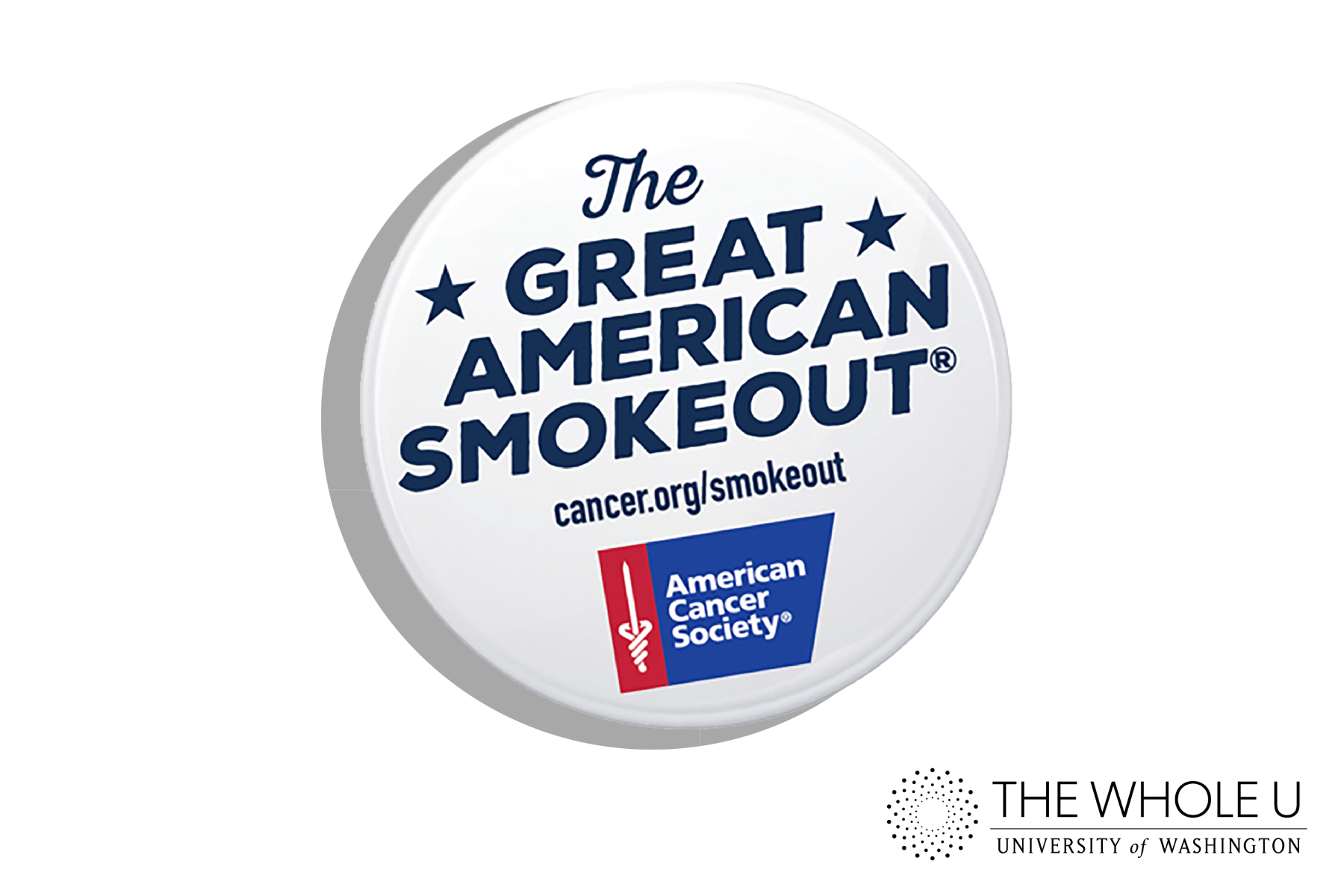 Your Roadmap to Quitting: Resources for the Great American Smokeout
The Whole U is partnering with the UW School of Public Health's Health Promotion Research Center (HPRC) to spread awareness of current tobacco and nicotine cessation benefits and resources, just in time for the Great American Smoke Out!
The Great American Smokeout (or GASO) is held the third Thursday of November, and is a nationwide campaign aimed at raising awareness about the dangers of tobacco use and inspiring folks to quit. You can participate in GASO by quitting tobacco or nicotine use, supporting those who are trying to quit, spreading awareness of resources, and sharing success stories.
We recognize that quitting is not easy, but there are resources available to assist! If you or someone you know is ready to make this lifestyle change, check out these great resources to help you achieve your goal.
Since 2000, the Washington State Quitline has helped tens of thousands of Washingtonians quit smoking. You can get free, confidential, one-on-one counseling from a Quit Coach, and may be eligible for free medicationto help you quit smoking, vaping, or other tobacco.
Call 1-800-QUIT-NOW(1-800-784-8669); visit com; or text READY to 200-400.
2Morrow Health is a free, anonymous, self-guided app-based program that teaches you how to deal with unhelpful thoughts, urges, and cravings caused by nicotine. You can create a profile, select a quit date, and track your progress in quitting vaping, smoking, or other tobacco use.
This is Quitting is a new text-to-quit vaping program for young people ages 13-24. Text VAPEFREEWA to 88709 to sign up.
---
Additionally, our partners at the HPRC are hoping to learn more about favored resources for quitting among those who use tobacco; current levels of awareness about Quitline, the 2Morrow Health app, and other resources; and perceived barriers to accessing these resources. Their research team is hoping to gather data from multiple state agencies, as well as centers affiliated with the University.
If you would like to participate in this anonymous survey, please use the link below. The survey should not take more than 15 minutes of your time. If you have any questions about the survey, please contact Michelle Strait, mmstrait@uw.edu
To access the survey, click here: https://redcap.iths.org/surveys/?s=E7EL9RPADTXRCY34
---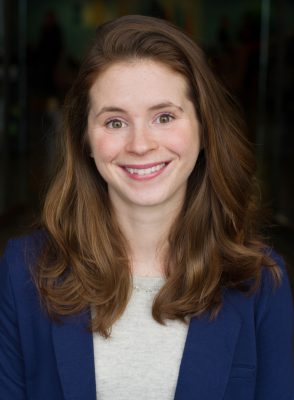 Michelle Strait, MSW, MPH, is a Research Coordinator at the Health Promotion Research Center at the University of Washington.
She trained in public health and social work at Washington University in St. Louis, and after moving to Seattle she worked in the non-profit sphere before returning to research. Her current work focuses on workplace wellness and tobacco cessation.