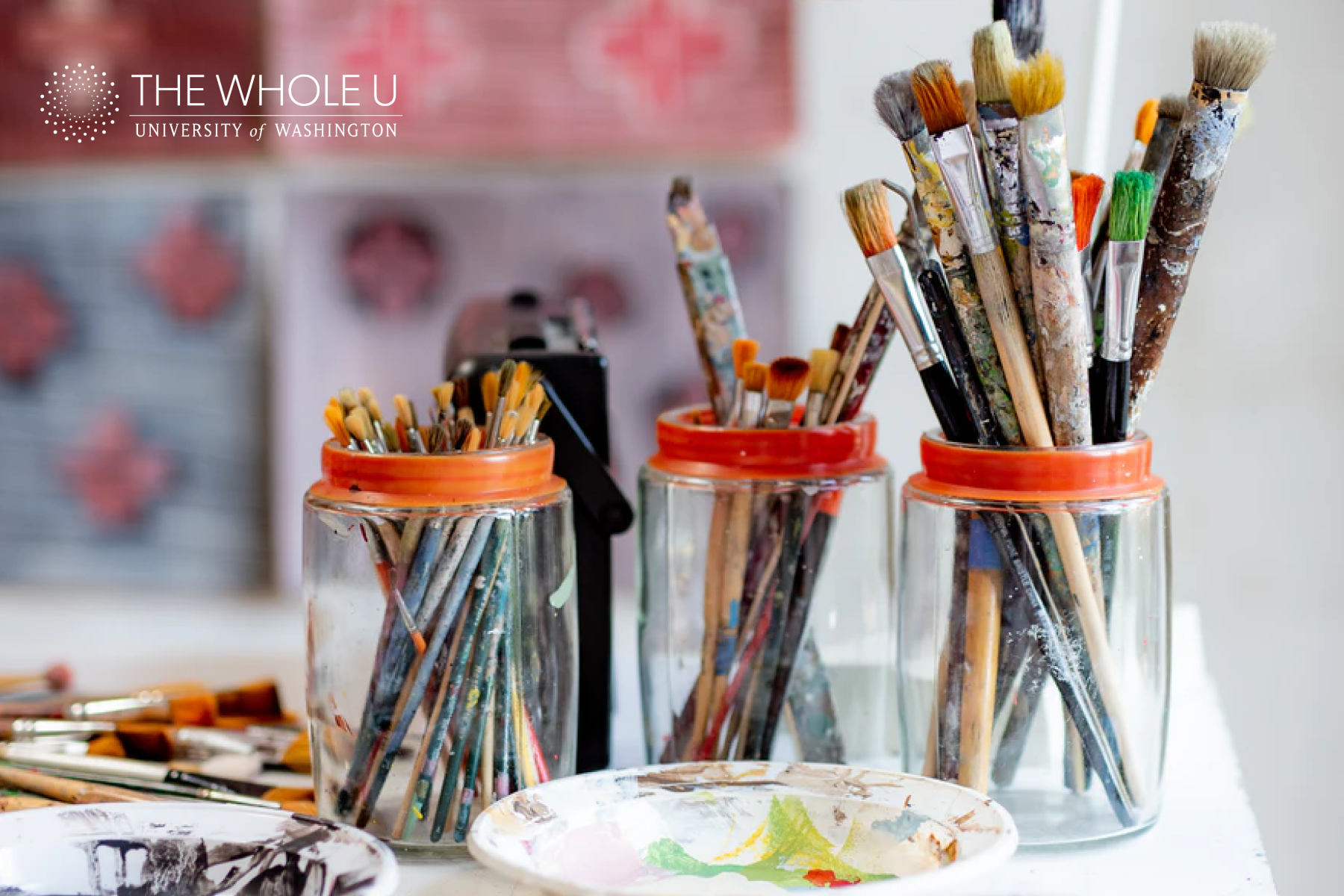 How to Find New Hobbies and Foster Creativity
In the ever-lasting quest for a balanced life, making space for hobbies, passions and creativity can be a pivotal key in finding our equilibrium. Our hobbies are an important way to express our creativity and to explore who we are. They can also bring challenges, a sense of accomplishment, and an opportunity to connect with others. In fact, creativity is central to human activity and thought. It has been the driving force for all innovation throughout human history.
But with the energetic drain of our daily responsibilities, it is easy to neglect space for creativity and hobbies. We need this space in order to thrive. If we are looking to change our lives and find joy in the moments between the monotonous day-to-day responsibilities, putting effort into a new hobby might be just the thing for you. As the saying goes, "You are never too old and it is never too late."
Start by following your feelings
It can be hard to find a new hobby if you have not already invested years into one, especially as an adult. Where can one start? One of the first steps into exploring new hobbies and passions is to follow your feelings! Listen to yourself, your reactions to activities you are already doing, and bring awareness to your feelings during your experiences. Try asking yourself these questions as you explore:
Where do you find joy?
Where do you find peace?
What do you value?
What are you interested in?
What are some activities that you currently do that allow you to seem to lose track of time?
Take some time to reflect (maybe even start a journal) and ask yourself these questions. As you take the time to answer these questions, take this as an opportunity to explore and get to know yourself better!
Revisit your inner-child
It's been said that the child-versions of ourselves are the most authentic version of ourselves. As you dive deeper into your self-exploration, ask yourself what you enjoyed as a child. Revisit these experiences and see how you feel. Were you always playing outside? Try exploring a hobby that will take you out in nature. Did you enjoy being active and playing sports? Try joining a team sport. Were books in quiet corners more of your thing? You might find joy in a book club or with a writing group. As you take this journey to your hobbies, you may find a path leading you to your most authentic self.
Create a space for creativity
Once you've found a hobby you are interested in, create space. Literally and figuratively. Set a dedicated time in your week to immerse yourself completely in this your hobby. Most of us have been taught that when it comes to time, productivity is what matters most. As a result, we've structured our lives around work rather than play. But with a little thought, you should be able to find more time in your schedule to do the things you love.
If you are taking up a new hobby that can be done from your home, set up a dedicated space. A workshop, music room, art space, etc… You'll find that having this space already set up and committed to your craft will help you stay consistent in your practice. Think of this like a meditation. You won't be able to experience the full joy and wonder of your craft unless you stay committed to the practice.
Patience and Process, Not Productivity
Your hobby is not about producing or presenting something for others. This is your craft. Your practice.  Allow yourself to get lost in the highs and lows of immersing yourself in a practice, without the attachment to leave something behind. Try to put aside the strange pressure we feel to "prove" ourselves and simply do to do. Create to create, then, watch yourself grow along the process.
Looking for somewhere to start?
See if the following free, creative classes with The Whole U interest you. You may strike a new passion! Follow along on YouTube.
History of Japanese Origami Workshop with Guided Creation
Origami is the art of paper folding and a traditional Japanese culture. This workshop will introduce the background of the origami culture and also give guided instruction in creating origami. In the first half, the presenters will talk about several topics: the history of origami, its symbolism of peace, applications in science and industry, and other benefits. In the second half, the presenters will show some examples and give guided instructions for those wishing to try it themselves.
Art Series with Miha Sarani 
Do you have an appreciation for the arts? This virtual workshop series with Mihai Sarani explores:
Learn more about various forms of art and have fun trying something new with UW alum Miha Sarani, visual artist, art historian, and art educator. These workshops are appropriate for all ages.
Intuitive Painting Workshop with Studio Life 
Join Studio Life and instructor Lotte Goede for a time of spontaneous painting by tapping into our creative intuition. No experience necessary! You will quiet the minds, connect within and paint from intuition. This workshop is about creative exploration and freedom – a process of letting go and joyful discovery in a non-judgmental space.
There are no mistakes here. You'll be transforming your canvas with every layer, which in turn will inspire your next step.
Watercolor Painting Class with Sarah Simon of TheMintGardener 
Join Studio Life and watercolor expert Sarah Simon of The Mint Gardener for a watercolor painting workshop. During this 90-minute workshop, Sarah will share how she has been able to expand her creativity through watercolor painting and starting her business The Mint Gardener. Sarah will then instruct a leaves and florals watercolor painting workshop.
All levels are welcome!
---
Wherever you are in your creative journey, The Whole U is here to help you stay on track with your goals and connect you to exciting, new opportunities. Share with us what forms of creativity you love or have found in the last year in the comments below!