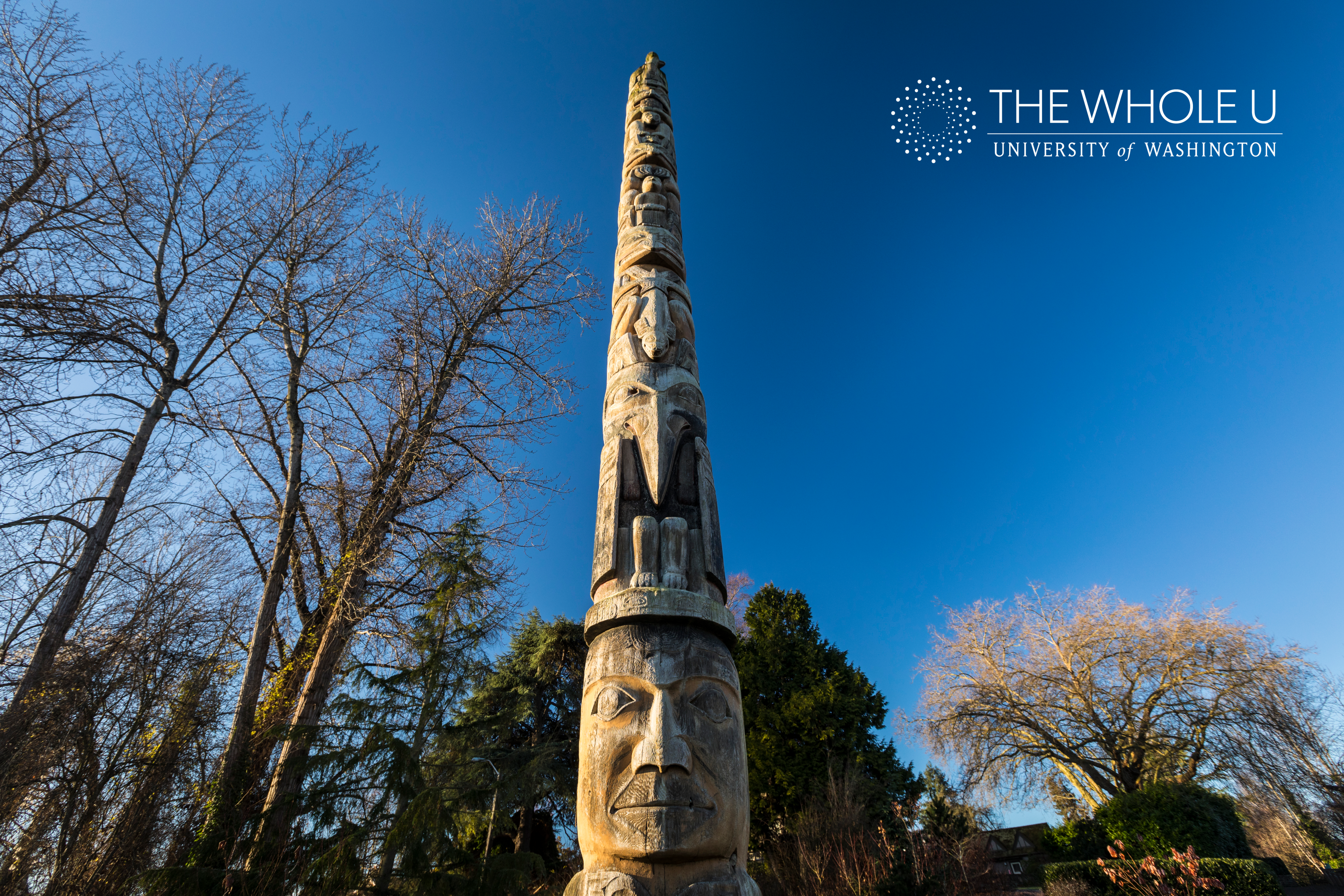 Honor Indigenous Peoples' Day
Monday, October 9 marks a day of recognition of Indigenous peoples' resilience and rich cultural heritage in the face of centuries of oppression, assimilation and genocide. 
Recognized on the second Monday in October – the same day as the federally recognized Columbus Day holiday – Indigenous Peoples' Day (sometimes called Native Americans Day) became an official observance through presidential proclamation in 2021.
In recent years, observance of Columbus Day has become increasingly controversial. Critics of the observance argue that recognizing European conquerors like Christopher Columbus, an Italian, whitewashes Native American history, teaches inaccurate narratives and glorifies violence against Indigenous communities.
The movement to replace Columbus Day with Indigenous Peoples' Day has been decades in the making. Inspired by the Civil Rights movement, Native American activists in the late 1960s formed the Red Power Movement to raise awareness of Native pride. As early as 1977, the suggestion to replace Columbus Day with Indigenous Peoples' Day was proposed at a United Nations conference.
It wasn't until 1989, however, that the first U.S. state, South Dakota, officially replaced Columbus Day with Indigenous Peoples Day.
President Biden also issued a Columbus Day proclamation in 2021 acknowledging the contributions of Italian Americans. While problematic, it's worth noting that the day originally became a holiday in 1937 as recognition for the widespread persecution and mistreatment of Italian American immigrants.
Where is Indigenous Peoples' Day recognized?
Not every state or city broadly recognizes this day in honor of Indigenous Peoples. According to nonprofit organization Rename Columbus Day, 29 states no longer recognize Columbus Day while 195 American cities have renamed it or replaced it with Indigenous Peoples' Day. Some states recognize Indigenous Peoples Day via proclamation, while others treat it as an official holiday. 
Since Washington state doesn't recognize Columbus Day, Indigenous Peoples' Day doesn't replace it, nor is Indigenous Peoples' Day an official city holiday — just a day to honor Indigenous people. 
Treaty history with the Northwest Tribes | Washington Department of Fish & Wildlife
According to Pew Research, in 2021 only 21 states offered their government workers paid holidays on the second Monday in October. Columbus Day remains a federal holiday that gives federal government employees the day off from work. Post offices, many public schools and some banks close on this day – view the full list of closings here.
As well as being a day for reflection, Indigenous Peoples' Day offers an opportunity to act: many Indigenous and community leaders call on people to learn more about issues that affect their communities today, such as climate change, tribal sovereignty and land rights, and reparations.
Indigenous culture at UW
UW's Office of Tribal Relations coordinates the government to government relationship between the University of Washington and American Indian tribes across Washington state and northwest region.
Take the Indigenous Walking Tour: Dedicated to Indigenous students—past, present, and future—UW Alum Owen Oliver created a walking tour that explores the natural landscape, history and Indigenous Knowledge Systems at UW Seattle.

UW's Burke Museum curates an impressive gallery of Northwest Native art, as well as a collection of Indigenous artifacts that one can watch museology experts curate through glass partitions. 
The Burke Museum Native American Advisory Board provides essential advice and direction as to the Burke Museum's efforts in a number of important areas including exhibits, collections, community outreach, repatriation, education, research, and collaborative relations with tribal and museum programs.
UW Native Life centralizes the many Native-focused resources available on the University of Washington's campus in Seattle.
wǝɫǝbʔaltxʷ – Intellectual House– This longhouse-style facility on the UW Seattle campus provides a multi-service learning and gathering space for American Indian and Alaska Native students, faculty and staff, as well as others from various cultures and communities to come together in a welcoming environment to share knowledge.
Southern Lushootseed language courses were added to UW's world languages offerings in 2019 through the efforts of lecturer and Puyallup tribal member Tami Hohn. The language was once spoken widely by the Coast Salish peoples and has distinct Northern and Southern dialects. Read more in UW Magazine.
First Nations @ UW is an undergraduate intertribal registered student organization at the University of Washington in Seattle. They host events both on and off campus with the intention of educating the community about Native cultures, spreading awareness to issues affecting the Native community and upholding our respective customs and traditions.
The Indigenous Wellness Research Institute seeks to support the inherent rights of Indigenous peoples to achieve full and complete health and wellness by collaborating in decolonizing research and knowledge building and sharing.
Related: Meet Leo Egashira, research coordinator for the Indigenous Wellness Research Institute 
A Memorandum of Understanding Between Northwest Regional Tribes and University of Washington was enacted for the purpose of enhancing and sustaining the government-to-government relationship between the participating tribes and the UW.
Listen to KEXP 90.3 FM or online at KEXP.org  on Indigenous Peoples' Day for special on-air programming all day.
Support 
Consider making a one-time contribution or setting up payroll deduction to one of our CFD member organizations working with and for Indigenous communities in our region:
wǝɫǝbʔaltxʷ Intellectual House (charity code 1481183) is a longhouse-style facility on the UW Seattle campus. It provides a multi-service learning and gathering space for American Indian and Alaska Native students, faculty and staff, as well as others from various cultures and communities to come together in a welcoming environment to share knowledge.
Duwamish Tribe (charity code 0337178): In 1983, after more than 100 years of broken United States treaty promises, the Dkhw'Duw'Absh established Duwamish Tribal Services as a non-profit 501[C]3 organization to provide social and cultural services to the Duwamish Tribal community.
Consider a monthly contribution to Real Rent Duwamish, which calls on people who live and work in Seattle to make rent payments to the Duwamish Tribe in solidarity with the First Peoples of this land. Set up your donation through the Duwamish Tribe (above) and designate 'Real Rent' in the program designation box.
Native American Rights Fund (charity code 0316272): Provides legal representation to Native American tribes, organizations, and individuals in cases of national significance involving tribal sovereignty, natural resources and human rights.  
Red Eagle Soaring Native American Theatre Group (charity code 0315118): Founded in 1991 to produce and support traditional and contemporary Native American performing arts. Its highest priority purpose is to serve the youth of the Seattle/King County Native American/Alaskan Native Community. 
American Indian Science and Engineering Society (charity code 1480408): Works to substantially increase American Indian/Alaska Native representation in science, technology, engineering, and math STEM as students, professionals, mentors, and leaders.  
American Indian Youth Running Strong Inc (charity code 0524368): Assists American Indian families with food, water, basic relief and support services for needy families including programs fostering self-reliance. 
United Indians of All Tribes Foundation (charity code 0316536): We provide culturally appropriate social, educational, employment, and cultural services to American Indians, Alaska Natives, and others in need throughout the Puget Sound region, and host Native arts and cultural events open to the everyone.
Other ways to give in the UW community
Support Indigenous art through the Burke Museum's Bill Holm Center for the Study of Northwest Native Art.
---
The University of Washington acknowledges the Coast Salish peoples of this land, the land which touches the shared waters of all tribes and bands within the Suquamish, Tulalip and Muckleshoot nations. To learn more about the land you live on, consider consulting Native Land. Explore UWCFD resources for Indigenous communities.