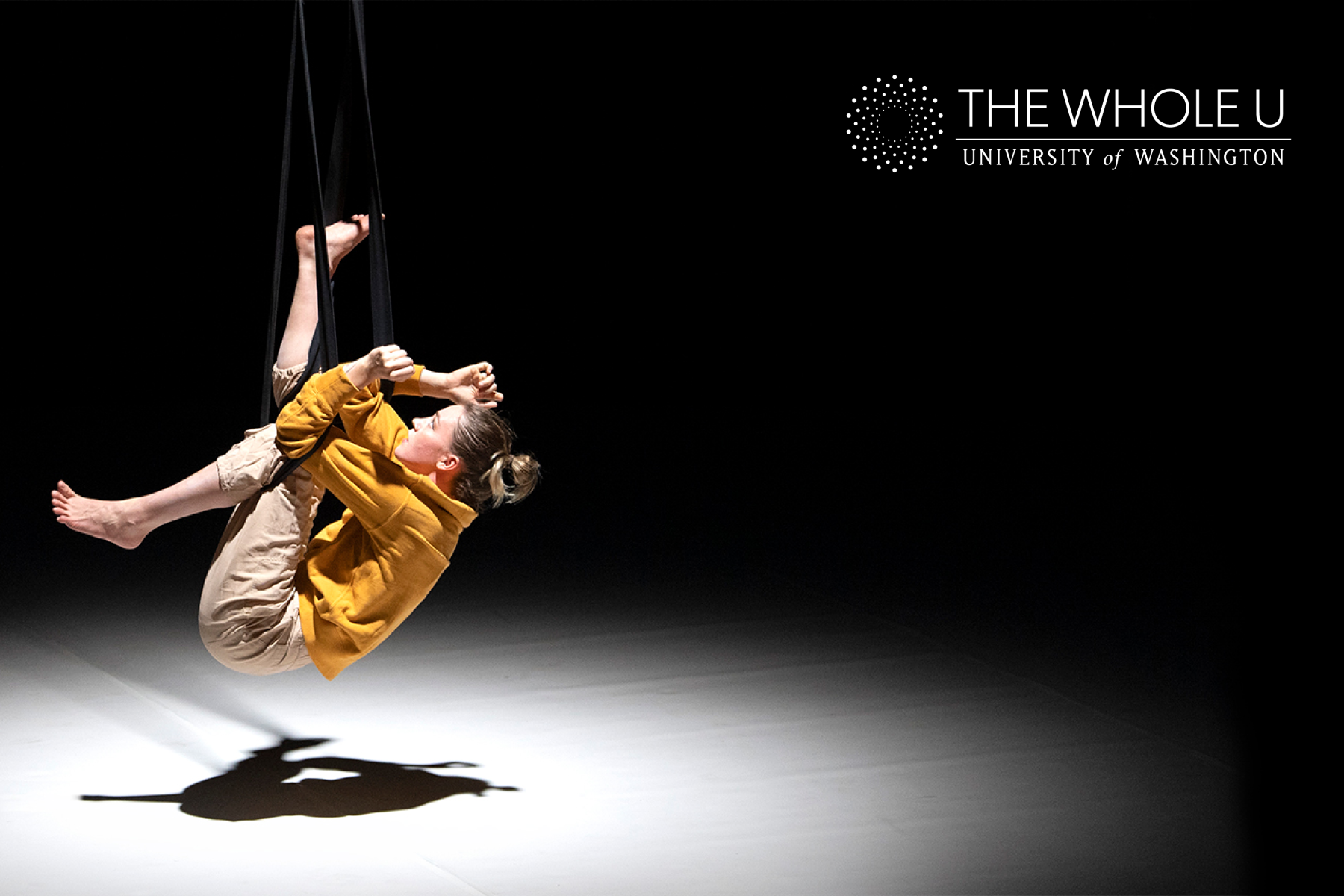 Fall into the arts this season with ArtsUW
Art has power. It has the power to stir the imagination, provoke thought, share beauty, and connect communities. The UW Arts and Creativity Initiative (ArtsUW) aims to bring together students, artists, scholars and audiences in state-of-the-art facilities to catalyze creative discovery.
"Art is too important not to share."
-Brazilian painter Romero Britto
From the growing collection of public arts across our campuses, to programming and events, ArtsUW serves as a hub to unite our neighbors and our students and faculty in discovery, curiosity, and creativity.
This season, join us as we celebrate life with art and the return of fall arts programming. UW students and employees can receive special perks and discounts such as:
October events with ArtsUW
Sept. 29, 2023
Henry Art Gallery—Fall Exhibitions

Join us to celebrate the Henry's latest exhibitions: Raúl de Nieves: A window to the see, a spirit star chiming in the wind of wonder…, Kelly Akashi: Encounters, Sophia Al-Maria: Not My Bag, and A/Political Rocks.

---

Oct. 5, 2023
Isata Kanneh-Mason
Meany Hall – Katharyn Alvord Gerlich Theater


Oct. 6, 2023
Turtle Island Quartet
Meany Hall – Katharyn Alvord Gerlich Theater

World premiere of Island Prayers, celebrating North America's rich musical heritage

---

In October 2023, the Chamber Dance Company returns to the Katharyn Alvord Gerlich Theater with a diverse program featuring Robert Moses' Kin's "Speaking Ill of the Dead," Doug Varone's "Possession," and new works by MFA students and guest performers from the Department of Dance and Seattle's dance community.

---

Oct. 19 – Oct. 21, 2023
Grupo Corpo
Meany Hall – Katharyn Alvord Gerlich Theater

Contemporary dance, Brazilian style, with a soundtrack by Gilberto Gil.

---

Cinematic shadow theater tells an epic Persian love story based on the Shahnameh.

---

Oct. 29, 2023
Wind Ensemble Chamber Winds
Brechemin Auditorium

Nov. 2, 2023
Roomful of Teeth with Gabriel Kahane
Meany Hall – Katharyn Alvord Gerlich Theater

Innovative Grammy-winning ensemble expands the capabilities of the human voice

---

David Alexander Rahbee leads the University of Washington Symphony in works by Atterburg, Sibelius, and Brahms, featuring faculty violinist Rachel Lee Priday performing Sibelius' Violin Concerto, Op. 47.

---

Oct. 30, 2022
Paul Chan: Machina Aesthetica
Town Hall Seattle

Paul discusses his artistry in and out of technology, covering tools like fonts, software, datasets, and machine learning, as well as times when he stopped using technology in his creative process.

---