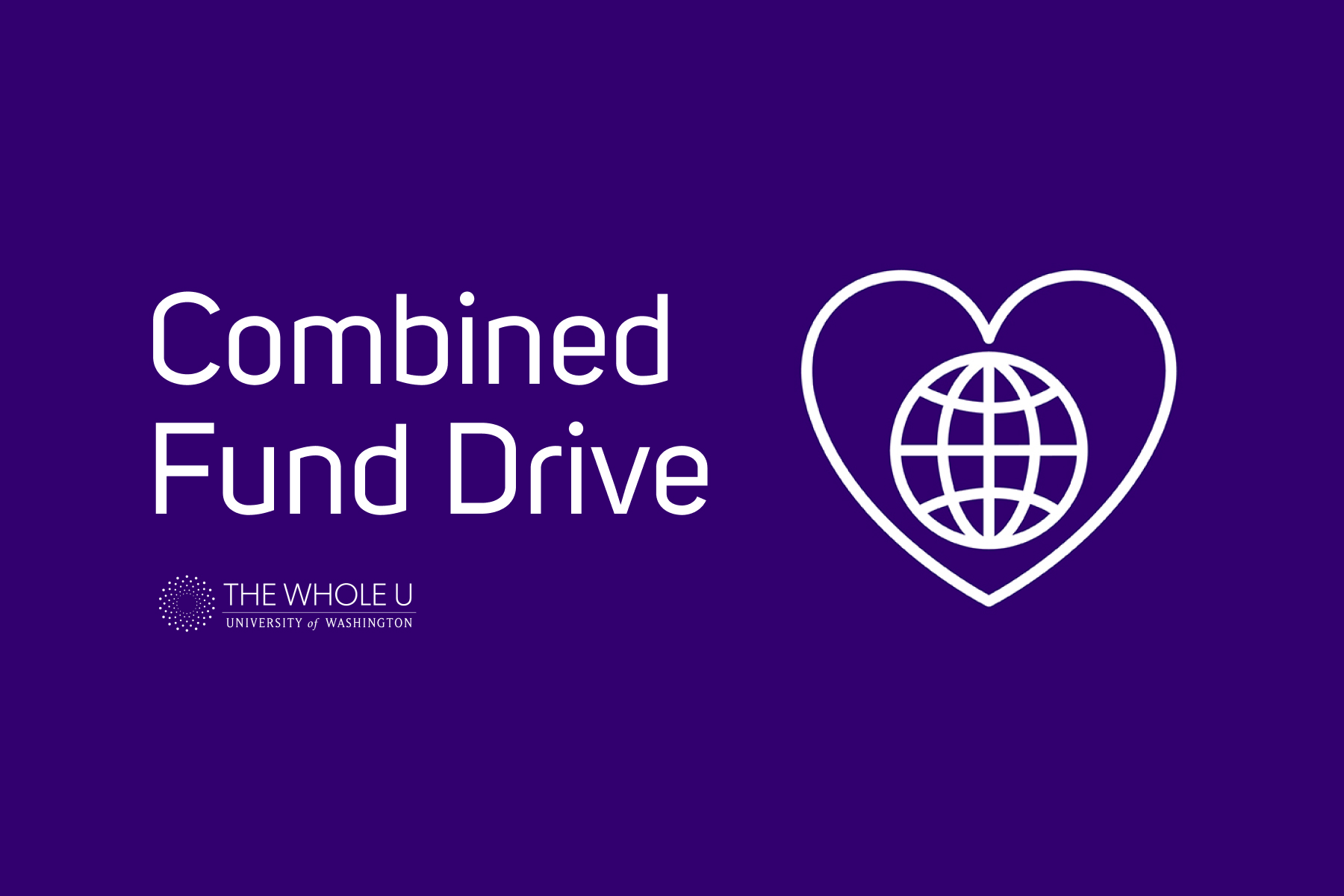 Support the 2023 UWCFD Workplace Giving Campaign
The UW Combined Fund Drive (UWCFD) has been a pillar of philanthropy at the University of Washington for nearly four decades, offering staff, faculty, and retirees a unique opportunity to make an impact in their community.
Since its establishment in 1984, the UWCFD has garnered the generous contributions of UW employees, raising close to $60 million in support of nonprofits.
This year, the UWCFD invites you to join the tradition of giving as they launch the 2023 UWCFD workplace giving campaign.
2023 UWCFD Featured Nonprofit: NAMI Seattle

NAMI, short for the National Alliance on Mental Illness, plays a vital role in addressing the gaps in local mental health systems. Established in 1978 as "Washington Advocates for the Mentally Ill," NAMI has since evolved into the largest grassroots mental health organization in the nation.
NAMI Seattle's approach is truly unique, offering peer-led education, referrals, and support to individuals and families navigating the complex terrain of mental health. With over four decades of experience, they have been a beacon of hope, elevating personal stories of lived experience and advocating for the unique needs of those on their mental health journey.
---
Get involved today!
There are many ways to get involved in the UWCFD campaign.

The following are exciting events in October!
---
Attend the Virtual Expo
Join us for the Nonprofit Expo on October 11th, running from 11:30 a.m. to 1 p.m.
This year, we're going virtual, making it easier than ever for you to connect with the dedicated staff behind the nonprofit booths. Even if you can't make it during the event's opening hours, don't worry! Unstaffed booths will remain accessible throughout the campaign. It's a fantastic opportunity to discover your old favorites, explore new organizations, and learn more about the incredible work happening both locally and around the world. Plus, there's even more in store!
Attend the Silent Auction
Get ready for an exciting Online Silent Auction happening from October 11th to October 18th. Keep an eye out for items starting to appear at the beginning of October. Make sure to spread the word to your colleagues, because who doesn't love a good auction? And, of course, there's coffee involved!
Other Ways to Participate
The fun doesn't stop there! During the First Week to Give, from October 11th to 17th, we have an irresistible offer. Make a new gift of $5 or more, increase your existing gift by $5 or more, or log an hour of volunteer time, and you'll receive a $5 Starbucks card, courtesy of WSECU. It's a win-win situation: do good and enjoy your favorite coffee.
But that's not all! Stay tuned for more exciting ways to participate, including Coordinator Connections, the Evergreen Sale, Lunch & Learns, and an in-person nonprofit expo featuring mental health organizations. The 2023 UWCFD campaign is packed with opportunities to make a difference in the lives of others and enrich our community. Together, we can achieve remarkable things.
Join us in supporting NAMI Seattle and the countless other organizations making a positive impact through the Combined Fund Drive. Your contributions matter, and they have the power to change lives. Get ready for a rewarding and inspiring campaign season ahead!