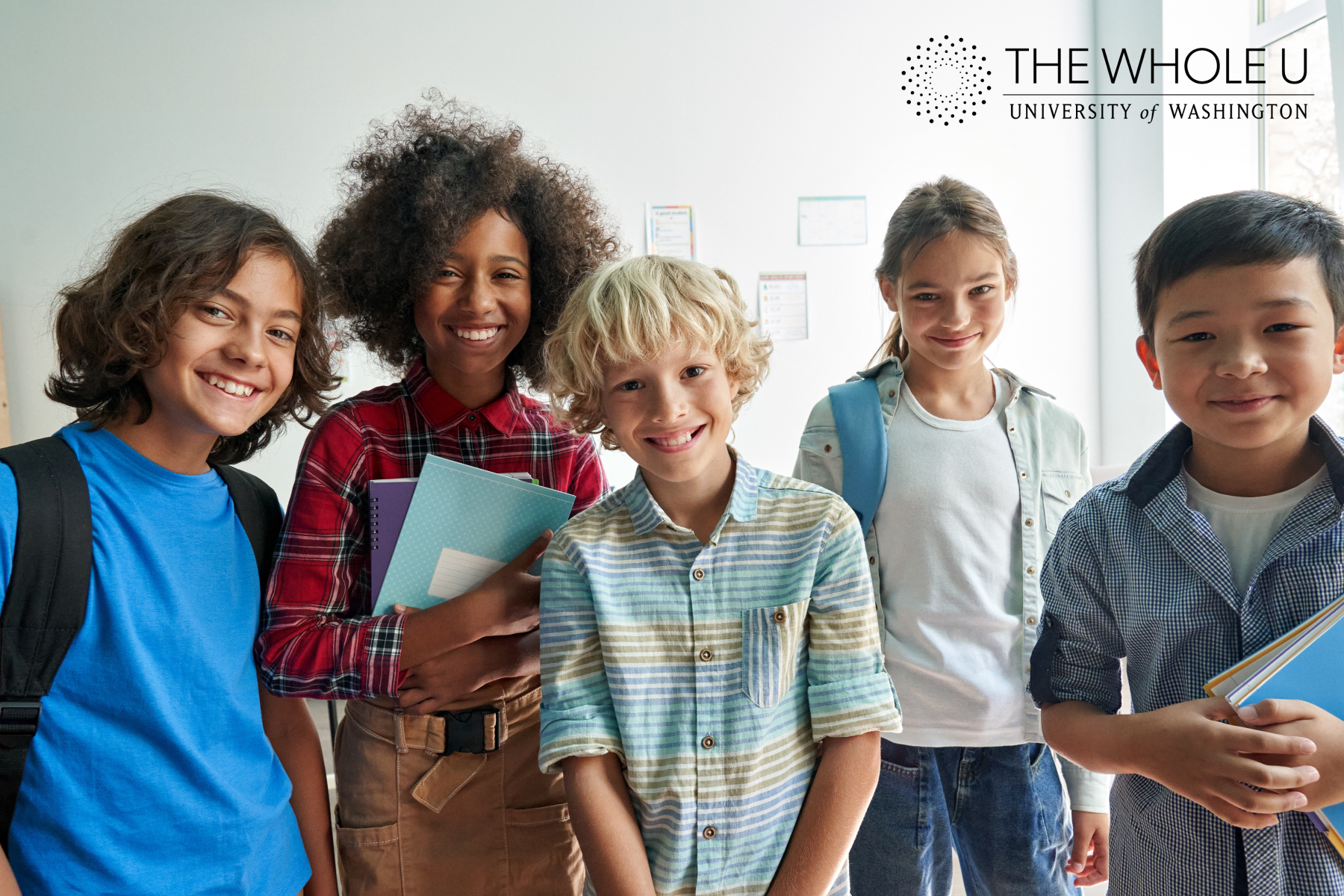 Support Washington kids this back-to-school season
Thousands of kids across our state face barriers to success this back-to-school season. Your donation of supplies, money or time will help ensure these kids have what they need to realize their potential this year.
For many children in our communities, there are any number of obstacles to getting an education: unmet basic needs, homelessness, bullying, systemic racism, the emotional effects of trauma, untreated medical conditions, language barriers. learning disabilities and more.
For these kids and their families, access to essential resources – food, clothes, hygiene supplies, and school supplies – can be limited.
It is well documented that education is a gateway out of poverty, but the odds are against kids facing such overwhelming obstacles. Your support helps relieve the costly burden placed on families, teachers and service providers each year.
Upcoming or ongoing donation drives
For over 33 years, Project Cool has supported more than 36,500 homeless students in Seattle and King County. Your support ensures that hundreds of unhoused students start the school year off right with the supplies they need. Volunteers are also needed in August and September to distribute supplies.
Mary's Place distributes school supplies to families in August. This year they need backpacks, insulated lunch boxes, and $25 gift cards to stores like Target or Fred Meyer for parents to shop for clothing for their kids. Donations can be dropped off Monday – Saturday from 8:00 – 4:30, or give through their Amazon wish list.
Free Washington State Fair admission Friday, September 8! Just bring a new school supply donation to any entrance gate following the Rodeo Parade and get FREE Fair admission, 10:30am – 12:30pm.
International Rescue Committee is hosting a backpack drive through September with a goal of collecting 300 backpacks for low-income immigrant and refugee youths in the Seattle area. Cards or notes with messages of welcome are encouraged.
FamilyWorks is collecting donations of school supplies for their Back-to-School Program, to ensure that local students are set up for success! Contact staff at the link to arrange drop off time. You can also order items from the Amazon Wishlist.
Fill the Canoe is Red Canoe Credit Union's annual school-supply drive and is collecting donations for communities in southeast King County. Red Canoe matches each donation one-to-one.
The Seattle Times Fund for Those in Need is collecting donations to fund school supplies distributed through YWCA Seattle-King-Snohomish, Hopelink and Seattle/King County Coalition on Homelessness.
Bartell Drugs, in partnership with local radio station STAR 101.5 and Federal Way-based World Vision, is continuing its longstanding school supply drive this year to benefit children in 119 schools within Pierce, King and Snohomish counties. Purchase in-store or donate at the register essentials including toiletries, personal care items, nonperishable food items and snacks and basic school essentials.
UNICEF USA believes every child has a right to an education. All you have to do to help is go to UNICEF Inspired Gifts and select the school supplies you wish to donate. *Note: UNICEF operates internationally and delivers supplies to the areas with the most critical need.
Donors Choose offers a variety of classroom projects and needs from which to choose – base your search on area, school, topic, amount or highest need level.
Volunteer: Host a donation drive
Looking for a hands-on way to have a positive impact in your community? Consider hosting a donation drive! Rally your friends, family, neighbors and coworkers for a one-day or multi-day drive to support kids! Learn more about hosting drives and what is most needed on behalf of Seattle-based nonprofit organizations:
Foster families in Washington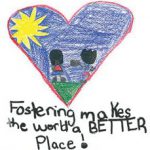 Like all families, kids and families involved with the foster care system need support from their community to thrive.
Youths in the foster care system are more liklely to struggle both academically and socially, experiencing placement instability and frequent moves while awaiting reunification or adoption.
There are currently 10,068 children in foster care in Washington with an average age of 8, having spent an average of 20 months in care. Youths experiencing foster care deserve the same new school supplies, new clothes and other essentials to start each school year off strong.
Support back-to-school season for foster youths by shopping Treehouse's backpack wish list
Donation drives ensure youth in foster care have access to the clothing, shoes, toiletries, self-care items and school supplies they need to succeed in school, feel good about themselves and fit in with their peers. Consider local organizations Treehouse, Amara, Seattle Angels or Office Moms & Dads if you want to focus your support on foster children.
Treehouse is especially in need of support in the Spokane and Vancouver, WA areas. Host a drive or fundraiser to support Back-To-School Pop-Up Shops happening this month. Email Drives@treehouseforkids.org for more information.
Essential back-to-school needs
Seattle-based Communities in Schools has compiled lists of the most-needed school and hygiene supplies for school-age kids. Needs vary across grade levels, school districts and school type, so consider this list a good starting point:
School supplies
Backpacks (heavy-duty with padded straps), insulated lunch bags, water bottles
Mechanical pencils and extra lead, colored pencils, highlighters, crayons, markers
Spiral notebooks, pencil pouches, universal planners
Earbuds, wireless mouse, batteries (AA and AAA)
Sticky notes, scissors
Fidget toys
Hygiene Items
Feminine hygiene products
Hand sanitizer, sanitizing wipes, masks, gloves and other PPE
Toothbrush, Toothpaste (travel size)
Deodorant (full size – nonaluminum)
Chapstick, lip balm, lotion (travel size), hand sanitizer
Hair ties and bands
Support monetarily through the UWCFD
According to FamilyWorks:
$8 provides writing supplies for a child (pens, pencils, highlighters) for a whole year
$10 provides 5 notebooks, scissors, binders, and a calculator
$35 provides a sturdy and fun backpack
$55 provides a backpack filled with supplies
$110 provides 2 backpacks filled with supplies
$150 provides a gift card for a set of brand-new school clothes
Consider making a one-time gift or setting up monthly payroll deduction through the UWCFD to one of our member organizations actively supporting Washington children's success in school:
FamilyWorks (charity code 0452566): Connects neighbors and families to nourishing food, essential resources, and a supportive community, so people can build resiliency to meet life's challenges.
YouthCare (charity code 0320861): Since 1974, YouthCare has provided programs for homeless and disconnected youth and young adults to become independent, including housing, education, employment training, and case management.
Mary's Place (charity code 1481713): Empowers homeless women, children and families to reclaim their lives by providing shelter, nourishment, resources, healing and hope in a safe community.
Amara (charity code 0456683): Seattle-based Amara works to ensure that every child in foster care has the resources they need to succeed in school.
Treehouse (charity code 0315399): A Seattle-based organization that helps foster kids learn, fulfills material needs and gives them a real childhood and hope for the future through education and enrichment programs.
United Way of King County (charity code 0316726): Committed to improving our community in lasting ways by ending homelessness, supporting early learning, providing for basic needs and enhancing the ability of people to care for one another.
Seattle Angels (charity code 1482700): Seattle Angels walk alongside children in the foster care system, as well as their caretakers, offering consistent support through intentional giving, relationship building and mentorship. We do this by pairing community volunteers with fostering families.
Friends of Youth (Charity Code 0316260): A continuum of youth/family services, residential treatment, foster care, substance abuse services, transitional housing, shelter, outreach support for young families, counseling and youth development. 
Know of other donation drives or opportunities to support Washington kids headed back to school? Drop them in the comments!