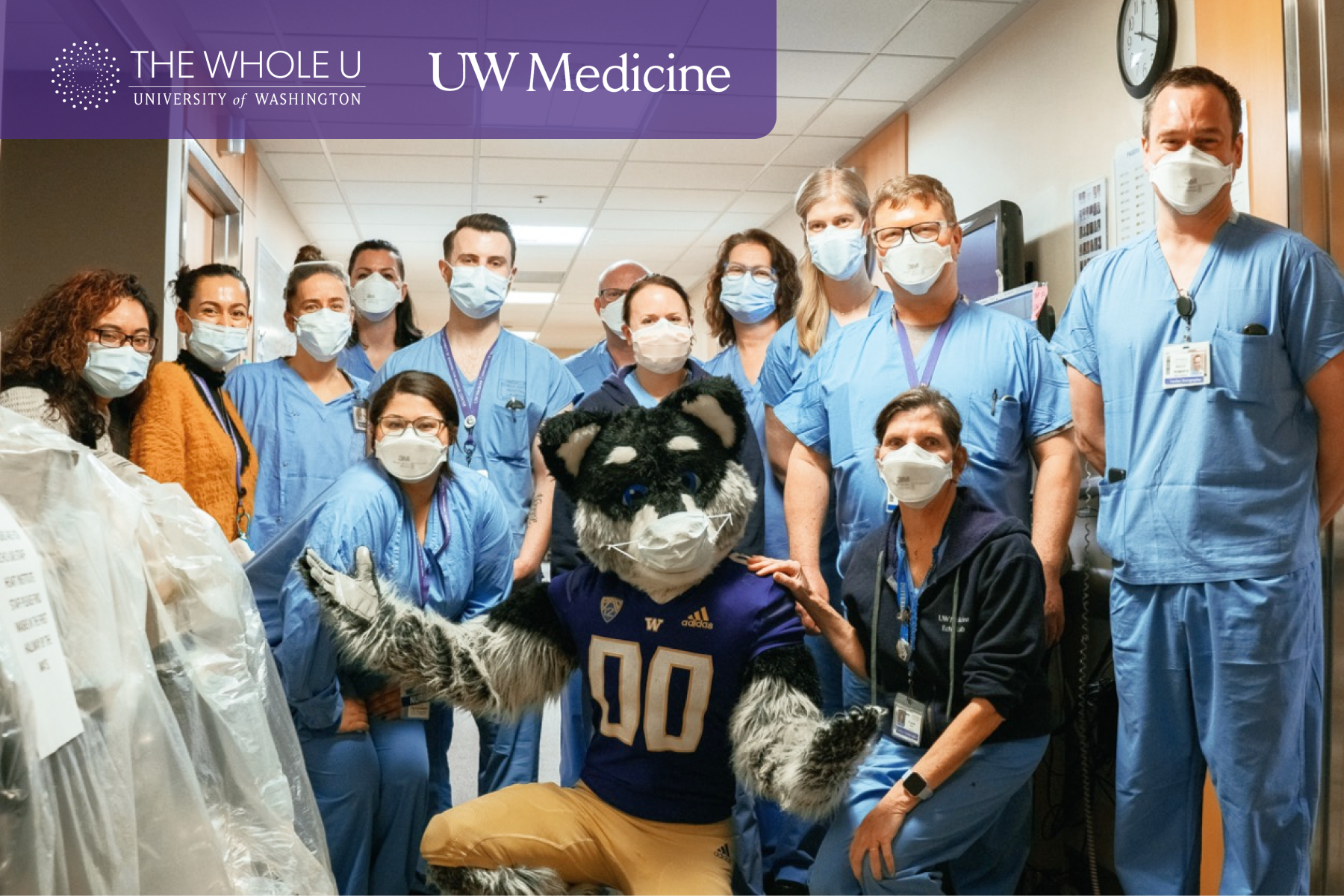 The Whole U Services for UW Medicine Well-Being Grantees
The Whole U is thrilled that each year more departments emphasize the benefits of wellness and support their teams to incorporate more community building and well-being into the workplace.
Our goal is to support the well-being needs of our UW community, so we are excited to offer our services at the local level to UW Medicine groups who apply for and receive a 2023 UW Medicine Well-Being Grant.
What can The Whole U provide to UW Medicine Well-Being Grant recipients?
The Whole U will deliver best practice, well-being services to your group based on your level of grant funding received and your groups' preferences.
We will consult with your group, plan and design your well-being experience, help market to your group with communications and RSVP, and coordinate and measure the success of each experience.
Your funding application will require details on how you plan to spend your funds, so please look at our packages below to see what we can offer.
Think of us as your event planners, but our planning services are FREE. We've got the vendor relationships and expertise in planning well-being opportunities, and we'd love to share this expertise with you as a member of the UW community.
How does it work?
1. View the packages below. These are the activities we can provide to your unit based on each level of funding.
2. Apply to the 2023 UW Medicine Well-Being Grant by April 21 to be considered for funding.
3. If you are awarded funding and want to work with The Whole U, reach out to The Whole U via email when you are ready to get started. Activities must be complete by May 2024, so we ask that you contact us in 2023 to allow plenty of time for programming. Email us at wholeu@uw.edu
4. We'll have a meeting to discuss what activity is best suited for your group. From here, we'll make a plan together.
Packages available:
$1,000 HUSKY LEVEL
Options include any of the following or a combination of any below:
1. 6 in-person 45 min yoga classes or 10 Zoom yoga classes
2. 6 in-person 30 min meditation classes or 10 Zoom meditation classes
3. 10-minute chair massage for up to 62 participants (or longer time with fewer participants)
4. 6 in-person fitness classes or 10 Zoom fitness classes
5. 6 seminars around wellness topics of choice (in-person or virtual depending on experts availability)
$2,500 GOLD LEVEL
Options include any of the following or a combination of any below:
1. 15 in-person 45 min yoga classes or 20 Zoom yoga classes
2. 15 in-person 30 min meditation classes or 20 Zoom meditation classes
3. 10-minute chair massage for up to 155 participants (or longer time with fewer participants)
4. 15 in-person fitness classes or 10 Zoom fitness classes
5. 10 seminars around wellness topics of choice (in-person or virtual depending on experts availability)
$5,000 PURPLE LEVEL
Options include any of the following or a combination of any below:
1. 30 in-person 45 min yoga classes or 40 Zoom yoga classes
2. 30 in-person 30 min meditation classes or 40 Zoom meditation classes
3. 10-minute chair massage for up to 310 participants (or longer time with fewer participants)
---
We look forward to partnering with you to bring your well-being goals to life! Questions? Contact us at wholeu@uw.edu