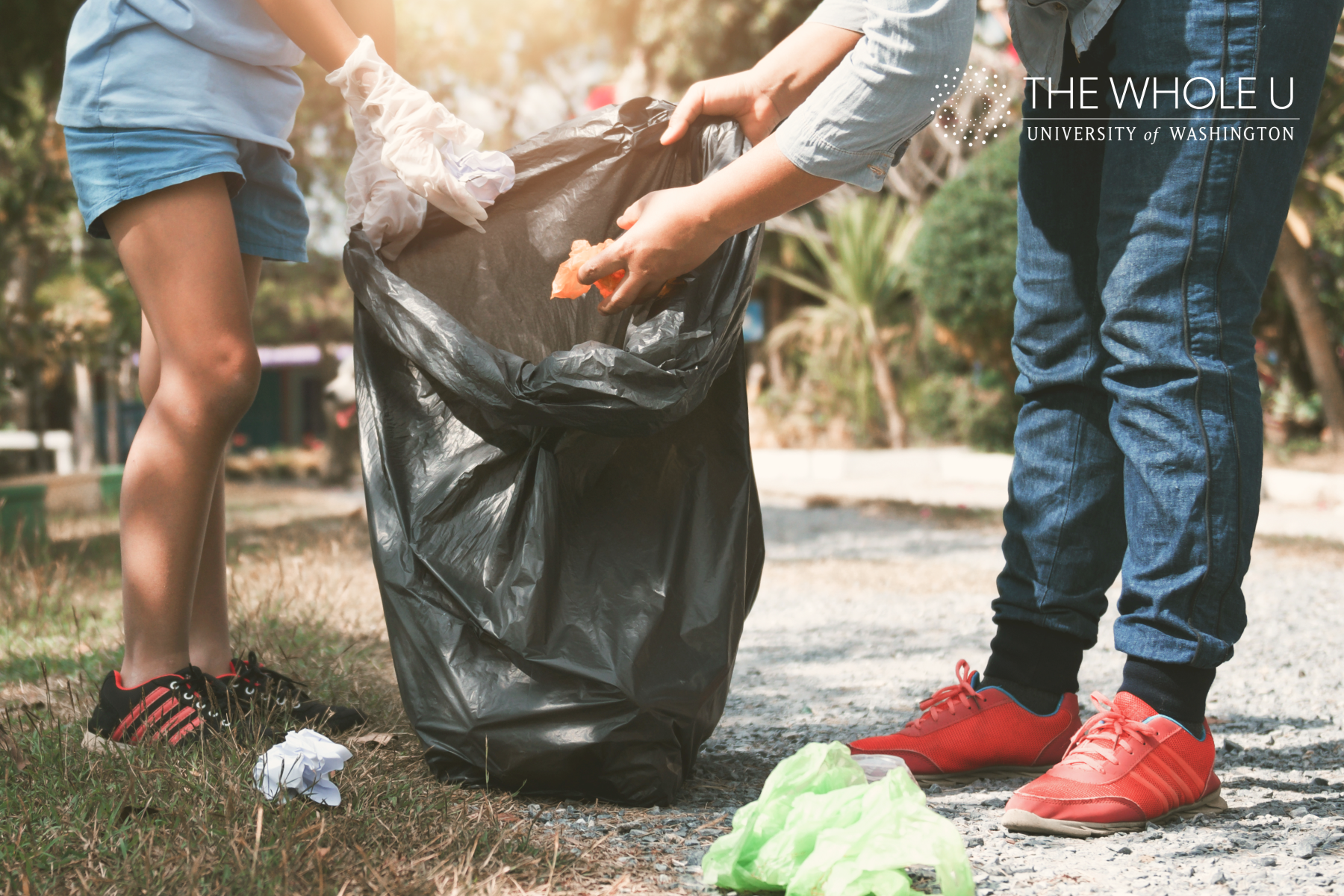 Volunteer for your health, happiness and a better world
Volunteering is a fun way to support your favorite nonprofit organization – plus, research demonstrates that it's good for you. Whether you are able to volunteer on a regular basis, or just have the occasional hour or two to spare, you can support a cause you are passionate about.
Why Volunteer?
Volunteering is good for you. In study after study, researchers have found that people who volunteer lead longer, healthier, happier lives. Volunteerism correlates positively to stronger self-confidence, better quality of friendships and improved job prospects.
Volunteering connects you with others and builds more robust social networks. Feeling lonely? Volunteer! Want to make some new friends? Commit to a shared activity with someone, and watch your friendship blossom. Bonus: because volunteering often helps people discover their passions, it also helps develop the ability to tell one's own story.
Volunteering fosters a sense of purpose. Giving your time and energy with no expectation of compensation – that is, being altruistic – gives meaning to one's life. Particularly for those undergoing a life change such as retirement, empty nest or the death of a loved one, volunteering can help relieve stress, improve self-esteem and promote emotional stability.
Volunteering is good for your career. Volunteer experience on your resume demonstrates to potential employers that you can take initiative, overcome challenges and learn new skills. Significantly, volunteering can grow your professional network and may even lead to your next job.
In Washington state, each hour you volunteer saves a nonprofit an average of $30.00 an hour.
Ready to get out there? Below are some local volunteer opportunities put together in partnership with the UW Combined Fund Drive.
---
Get outside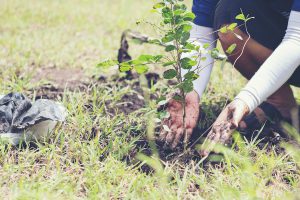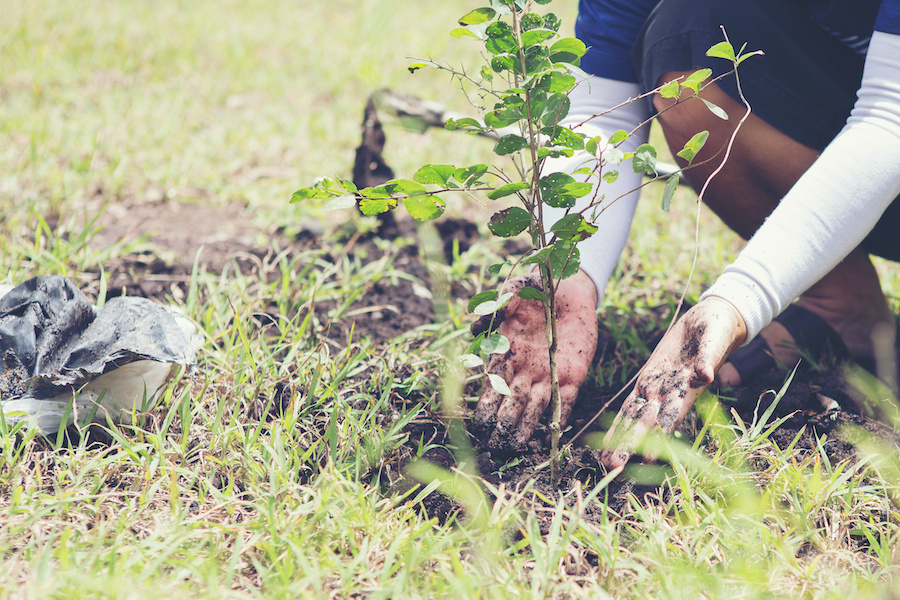 Washington Trails Association offers a variety of opportunities, from local one-day work parties to multi-day volunteer vacations, working to restore and maintain our state's public lands.
In an effort to make all 2,500 acres of Seattle's parkland healthy and accessible to all, Green Seattle Partnership offers a variety of local restoration, reforestation and work parties every week with over 1,500 events a year at 155 area parks.
Want to plant trees? Seattle's Tree Ambassador program engages volunteers in leading educational tree walks, hosting tree stewardship events and planting trees with the Trees for Neighborhoods program.
Shark Garden: Located in White Center, this garden provides learning opportunities for students in the Highline School District and provided more that 2,500 pounds of food to the White Center Food Bank annually. Volunteer to help with garden maintenance, harvesting food for the food bank, construction projects, teaching classes, and more.
Outdoors For All is a national leader in delivering adaptive and therapeutic recreation for children and adults with disabilities. Programming includes snowboarding, snowshoeing, cross country and downhill skiing, cycling, mountain biking, kayaking, hiking, rock climbing, youth and adult day camps, yoga and weekend excursions.
City Fruit volunteers give their time in many ways to help support the mission of promoting the cultivation of urban fruit in order to nourish people, prevent food waste, and build community. Group and individual volunteer opportunities are available. Volunteer shifts are often on a Saturday for 2-4 hours and include training.
Puget SoundKeeper Alliance has weekly kayak cleanup patrols on Wednesdays from 11 am – 1 pm on Lake Union.
For animal lovers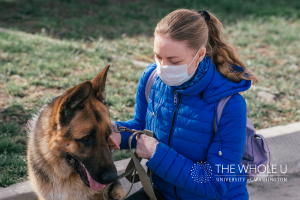 Seattle Humane, PAWS and Homeward Pet are great organizations that offer plenty of in-shelter volunteer opportunities such as clinic assistants and animal socializers. Seattle Animal Shelter particularly needs foster homes for dogs, cats and critters.
Seattle Veterinary Outreach, which provides free care for the pets of homeless people, has immediate need of medical staff and clinic support staff.
Want to be a puppy sitter? Summit Assistance Dogs' single greatest volunteer need is for loving and devoted foster homes and sitter for their puppies and adolescent dogs training to become service pets.
Pasado's Safe Haven needs volunteers for a variety of roles, including collecting and distributing donations at their pet food bank.
Little Bit Therapeutic Riding: Take care of the horses used for the therapeutic riding by grooming and tacking horses before class, supporting riders while in class, leading horses, and putting away horses after class. We encourage a weekly placement and ask for a commitment of at least six months.
Pet Partners is always looking for  people to register with their animal to become a therapy animal team and volunteer within your community visiting people in need at hospitals, retirement centers, schools, libraries, etc. Pet Partners registers dogs, cats, equine, llamas and alpacas, pigs, birds, guinea pigs, rabbits, and rats as therapy animals.
Have an adorable animal? Nominate them to become Pet Partners Pet of the Year! Your pet doesn't need to be a registered therapy animal to "volunteer" and fundraise.
Use your skills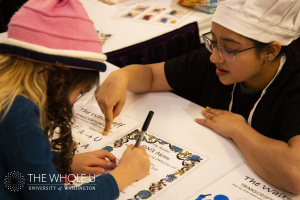 Create fun DIY displays at a local Habitat for Humanity store – it's not all hammers and nails. Want to build? Project sites are now accepting volunteers in Lake City and Renton for individuals and groups.
Cookies baked with love is a program for volunteers to bake cookies at their home for Recovery Café members attending a monthly resource connection day at the new South Lake Union café. This monthly event offers a variety of other opportunities as well.
Bake bread at home for Community Loaves, a grassroots community bread brigade supporting local food banks with fresh and nutritious home-baked bread.
Do you enjoy cooking? Use your skills to provide healthy, delicious dinner for young people in need at YouthCare. Cook at home and drop off the food so youth can get the nutrition they need before they go to work or school the next day. This can be a one-time opportunity, or you can deliver food on a regular basis.
Seattle World School is looking for volunteers to tutor immigrant and refugee students during and after school. Students range from K-12 and subjects tutored include English, math, science, social studies, etc. SWS also needs volunteer field trip chaperones and gym and sports safety assistants.
Seattle Recreative collects donations of used materials that can be used for crafting and art that would otherwise end up in a landfill from local businesses and individuals to redistribute to our community through a retail store and classes. Volunteers help sorted donated crafting supplies, prep supplies for classes, and other projects needed that day.
Bike Works needs volunteers to refurbish donated bicycles by fixing flat tires, replacing broken parts and fine-tuning components like brakes, gears and bearing systems. A staff member will help you choose a project that matches your skill level. We work with all levels of experience!
Seattle/King County Clinic brings together healthcare organizations, civic agencies, non-profits, private businesses and volunteers from across the State of Washington to produce a giant free health clinic at Seattle Center. Volunteers are needed April 27-30, 2023 for a variety of roles, particularly dental and eye care professionals, interpreters as well as social workers and health insurance navigators.
Volunteer from home
Amnesty International's Amnesty Decoders network of digital volunteers helps conduct research into global human rights violations.
Help make the Smithsonian Institution's collections more accessible by volunteering online to transcribe historical documents or edit Wikipedia articles related to their artifacts and research.
For those fluent in more than one language, Translators Without Borders combines language skills with humanitarian aid. Volunteers provide translations (10 million words a year!) to international organizations that focus on crisis relief, health and education.
Tutor underserved K-12 students online one or more hours per week in math, science, reading or writing.
United Nations volunteer programs include a variety of online options, such as writing, translating, design, research, outreach and event organizing. One cool op is to interview women and girls in STEM careers or educational programs for their Talking Tech program.
Neighborhood House needs volunteers to record themselves reading children's stories, physical and voice actors for home visit practice scenarios, and bilingual translators for program fliers. High-needs languages include Arabic, Farsi, Tigrinya, Oromo, Amharic, Russian, Ukrainian, Spanish, and Vietnamese.
Human services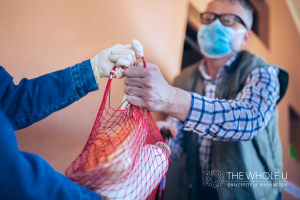 Family Law CASA of King County needs volunteers to serve as Court Appointed Special Advocates (CASAs) for children in court during custody situations. Training is provided and the position is largely virtual.
The ElderFriends program connects volunteers with isolated adults for regular one-on-one visits (currently by phone) in Puget Sound.
ROOTS Young Adult Shelter relies on volunteers to set up and clean up shelter areas, prepare and serve meals, hand out supplies, build positive relationships with guests, and more.
Legal Voice: A Seattle-based nonprofit org that advocates for women and reproductive justice issues. You don't need a legal background to volunteer with them.
Exhale Pro-Voice: Exhale operates a volunteer-staffed peer-support text line for folks to seek support around their abortion process.
Food Lifeline offers teams, families and individuals 2.5 hour windows to help repackage food for delivery to more than 275 food banks, shelters and meal programs.
WestSide Baby: lend a hand in the warehouse and help sort donations of gently used children's items and prepare them for distribution to local social service agencies that support families in need.
Path With Art provides art classes and a caring community to adults who have experienced trauma. Volunteer to support class teachers and provide a supportive and welcoming presence, connect with and assist participants, take photographs, take attendance, and generally model good behavior.
Chicken Soup Brigade needs volunteer drivers to deliver groceries and fresh meals to clients throughout King and Snohomish counties.
Phinney Neighborhood Association's Hot Meals Program volunteers help by picking up food donations, hosting food drives and preparing, cooking, serving and cleaning up weekly meals.
Need more ideas?
Want to donate more than time?
Set up monthly payroll deduction or make a one-time gift through the UW Combined Fund Drive (UWCFD) to any of thousands of charitable organizations locally, nationally and internationally.
You can also log and track your volunteer hours through the UWCFD volunteer tracker tool  (UW net ID required).
Know of a great volunteer opportunity in our area? Drop it in the comments!