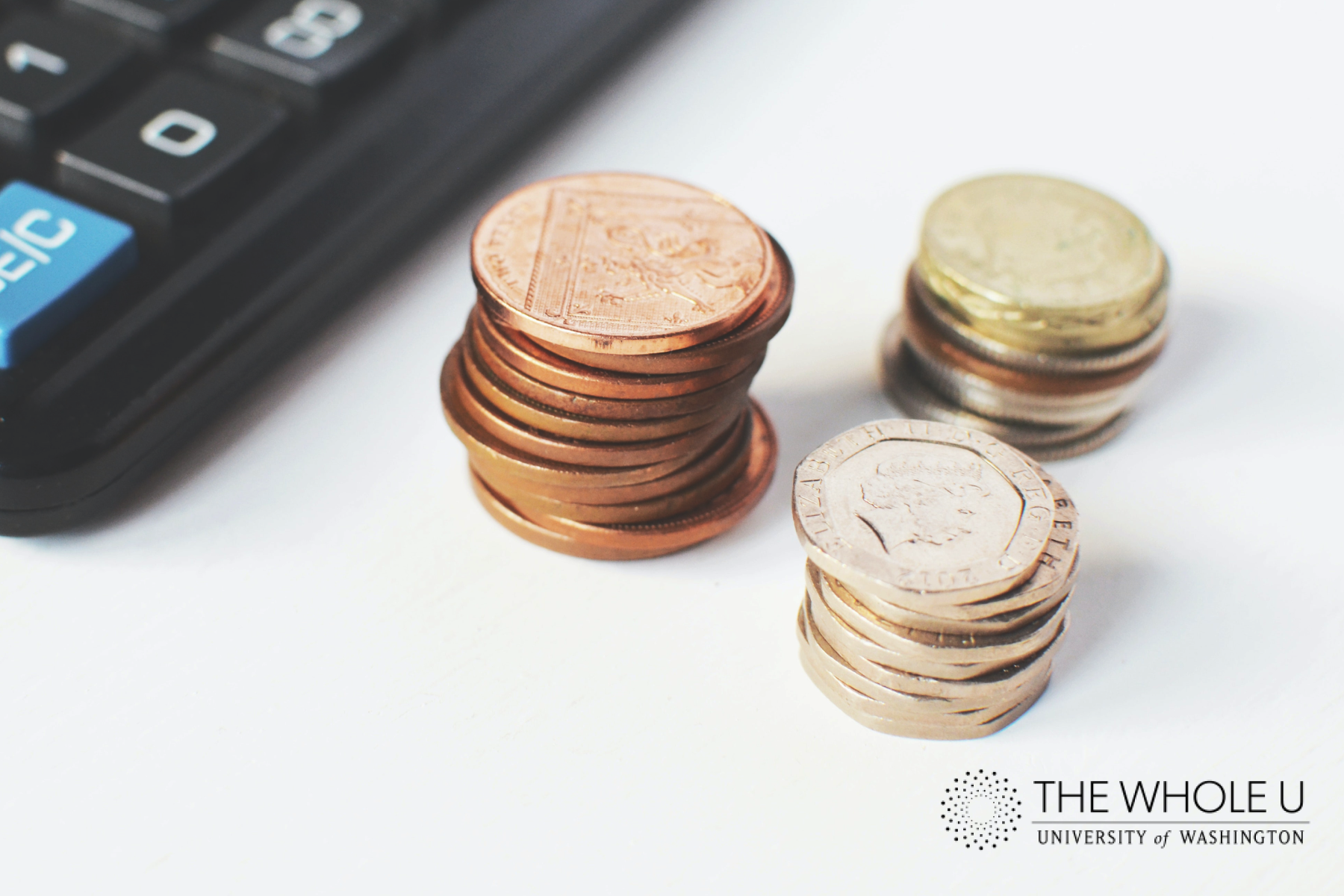 15 Exercises for Financial Fitness
Finances can be stressful even without a pandemic. Striving to be financially fit takes practice, consistency, and hard work. But at the end of the day, efforts to increase your financial education and freedom have a positive impact on your overall wellbeing, from reduced stress and anxiety to a heightened sense of security. When it comes to finances, it can be difficult to know where to start and how to begin covering your bases. We asked our financial partner BECU to help simplify financial fitness with 15 essential exercises that will expand your financial education and help bring you to home plate.
Order your credit reports. Take the time to order your credit reports for free at annualcreditreport.com. Set an alert so you remember to order them every 12 months.
Create a budget. You can use old fashioned pen and paper or look for an app that suits your needs. Just make sure to look for free or low-cost resources. Check with your financial institution, they might have an app you can use for free.
Set financial goals. Write down your short term (0-3 years), medium term (3-5 years) and long term (5+ years) goals. Studies show that you are more likely to achieve your goals if you write them down. There are even apps available to help you stay on track, but just make sure they are free or low cost.
Sign up for a free webinar or self-paced course. Check with your financial institution to see what they have to offer. BECU offers free webinars and self-paced courses that anyone can attend, with topics ranging from budgeting to home buying. Additionally, take advantage of the financial programming offered to the UW community through The Whole U.
Shop around for better rates on your insurance. You might be surprised at how much you can save! Check out https://www.policygenius.com/ or other comparison tools that do the work for you.
Start using a spending journal. Whether it's on a piece of paper, a checkbook register, or an app, record what you spend for at least 30 days. Then you can see where you might be overspending and take steps to cut back in those areas.
Freeze your credit. If you're concerned about identity theft or someone gaining access to your credit report without your permission, you might consider placing a credit freeze on your report. You can visit https://www.ftc.gov/ for more information.
Automate your bills. Set it and forget it! The best way to stay on top of your payments and avoid late fees is to set up automatic payments. You can usually do this in your online banking through your financial institution.
Call your utilities and service providers. They probably won't be calling you to let you know you can get a better rate. Put a reminder in your calendar and call them at least once a year to negotiate better rates or shop around and compare.
Start an emergency fund. This is one of the most important things you can do for your financial future. Start small and build from there. You might even consider setting up automatic transfers to make it even easier.
Read a personal finance book. Want to hear what the experts have to say about financial management? Look for books online or at your local library to help educate yourself. A few ideas to get you started:
The Total Money Makeover by Dave Ramsey
Your Money or Your Life by Vicki Robin
I Will Teach You To Be Rich by Ramit Sethi
Pay cash for a day, week or even a month. Leave the cards at home! Try using only cash for your purchases for a period of time. This will help you be more aware of what you are spending your money on and help you cut back on impulse buys.
Cut services and subscriptions. Working or studying from home? Do you really need that clothing subscription? Think about canceling or pausing them for now. Go through all of your subscription services and consider if you really need them. Spring cleaning your subscriptions is never a bad idea!
Delink your credit and debit cards from online merchants. This one might hurt a bit, but it will totally be worth it! It saves time to have your cards linked to your favorite online merchants, but just think how much money you could save if you take the time to reconsider the purchase while you search for your wallet.
Talk with a financial advisor. We all need help sometimes, so reach out to financial experts who can help. A good place to start is with your financial institution to see if they offer these services for free. You can also go to https://www.nfcc.org/ for more information.
Thank you to BECU for sponsoring The Whole U program and providing these great tips to better our financial education. For more support from BECU try the 30 Ways to Improve Your Financial Wellness Challenge and join BECU on February 28 at 1pm for Better Budgeting, a webinar focused on building smarter money management practices.