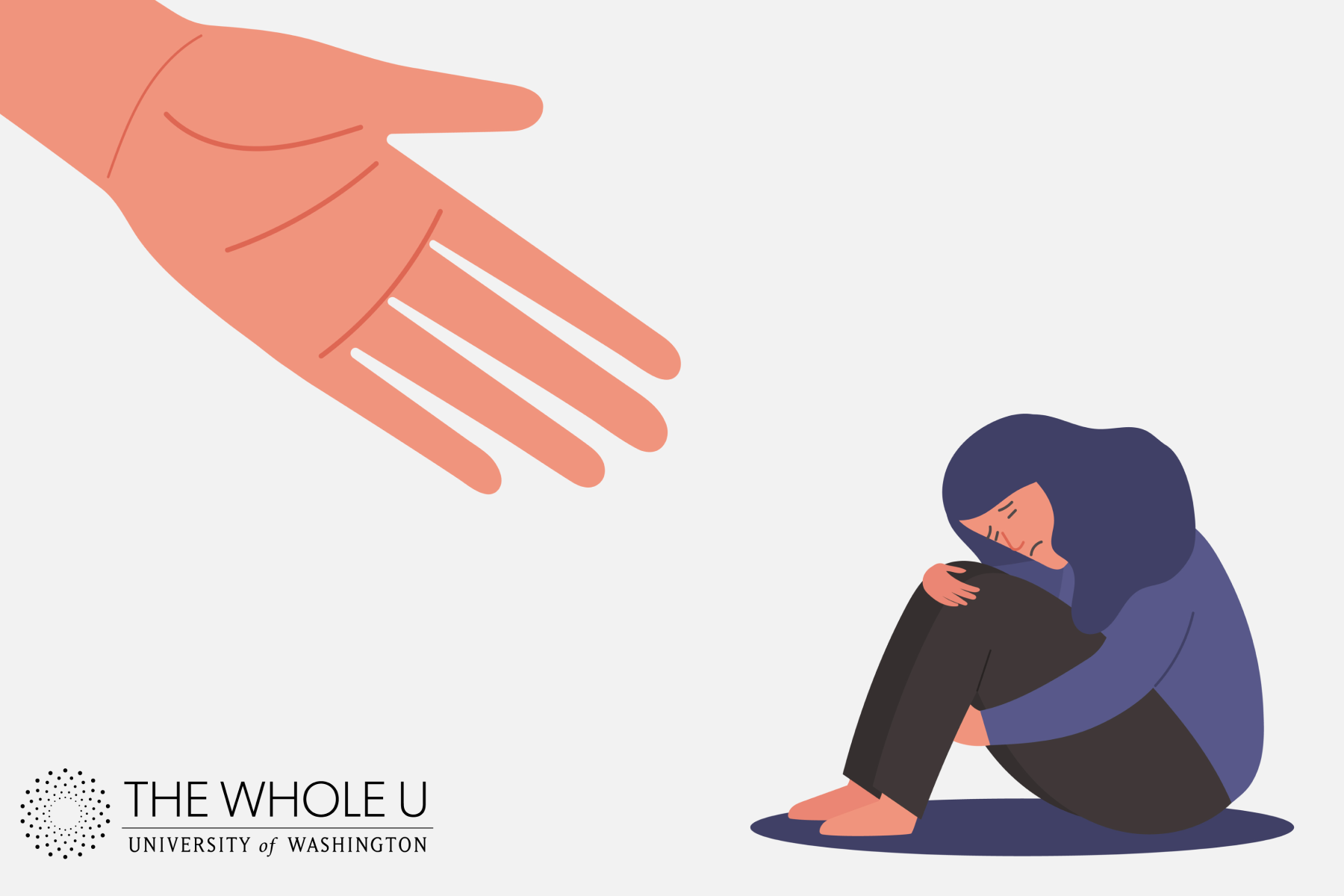 Suicide Prevention: Know the Warning Signs to Save Lives
September is national suicide prevention month. Suicide prevention is important every day of the year, but for the many organizations doing crucial and often unsung work all year long, September provides unique opportunities to raise awareness of risk factors, provide help for those who are struggling, and give support to those affected by the suicide of a loved one.
The Impact of Suicide
Suicide is a global public health issue. Worldwide, someone takes their own life approximately every 40 seconds, and one in every 100 deaths is the result of suicide.
According to statistics highlighted by the American Foundation for Suicide Prevention, suicide is the 10th leading cause of death in the U.S. And although suicide rates are actually lower for youth than middle-aged and elderly people, it is the second leading cause of death in the 15-24 age group, behind only accidents.
The National Suicide Prevention Lifeline is now the 988 Suicide and Crisis Lifeline (but the previous 1-800-273-TALK number will continue to function indefinitely).
Suicide impacts groups across all demographics – whether age, gender, race, or ethnicity – but these impacts are not uniform. Veterans and LGBTQ youth and adults have suicide rates two and three times higher than average, respectively. Overall, in 2019, the CDC notes that more than half a million people visited a hospital for injuries caused by self-harm.
There is no single cause for suicide. It is often assumed that mental health issues like depression cause suicide, but the reality is often not that simple. Many people with mental health conditions are able to successfully manage them with medication, therapy, or life changes, and not all who attempt suicide are depressed.
Mental health specialists largely agree that investing time and money in risk assessment of those who are most vulnerable, rather than in crisis care, is the most effective prevention tool at hand. For youth, that means identifying kids who are most vulnerable, helping them respond effectively to stress, and teaching them what they can do in a crisis.
Risk Factors and Warning Signs
There is no single cause for suicide, but there are many potential risk factors and warning signs, including:
Mental health conditions
Other serious health conditions, including chronic pain
Prolonged stress
Stressful life events
Childhood trauma or abuse
Someone talking about suicide or having no reason to live
Isolation or withdrawal
Getting affairs in order, like making a will
Suicide most often occurs when stressors and health issues converge to create an experience of hopelessness and despair.
---
Focus on: UW Forefront Suicide Prevention
Forefront Suicide Prevention is a Center of Excellence at the UW School of Social Work focused on reducing suicide by empowering individuals and communities to take sustainable action, championing systemic change, and restoring hope.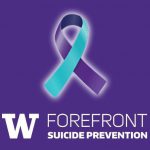 Forefront offers many programs and resources for individuals and communities to take sustainable action in preventing suicide. Signature programs include:
LEARN ™ Suicide Prevention training is achieving widespread recognition coupling life-saving skills with additional emphasis on locking and limiting access to lethal means.
Safer Homes, Suicide Aware campaign focuses on safe storage of medications and firearms, especially in communities with high suicide rates.
Education and intervention programs in schools, colleges and universities, and consulting services to health care organizations, are delivering life-saving training and critical systems change.
The Forefront Community Organizers volunteer program empowers people who have attempted suicide and those who have lost a loved one to suicide. The program builds resilience and restores hope through support networks that help end the isolation often associated with suicide.
Mainstream media can access our tools to write resources-oriented stories that reduce stigma by portraying those with mental illness and thoughts of suicide in a sensitive and accurate light.
Best practices for workplace suicide prevention offers tools for understanding workplace suicide and developing a workplace suicide prevention plan.
---
You can support the work of Forefront Suicide Prevention through the UW Foundation or the UW Combined Fund Drive with a one-time or recurring monthly gift.
---
What Can You Do?
If you feel someone you know is struggling and at risk of suicide, the good news is that there many things you can do to help:
Talk to them – assume that you are the only one who will act. Ask if they have considered killing themselves. Studies have shown that caring but honest conversations are appreciated and make a person less likely to attempt suicide, not more likely.
If you feel that a situation is life-threatening, stay with the person, call for help, and remove any lethal means that may be at hand.
For non-acute situations, certain factors can be protective, such as seeking mental health treatment, feeling family or community connection, and having cultural/spiritual beliefs that encourage connection and create a sense of purpose. Let the person know that you care and encourage them to seek help.
Show your solidarity by joining an Out of the Darkness Community Walk. The Seattle event will be held October 9 at the Seattle Center.
Learn more: watch these TED Talks on ending the stigma around suicide deaths.
---
September 4-11 is National Suicide Prevention Week and September 10 is World Suicide Prevention Day. These different but equally important observances offer additional opportunities to show your support, engage with others to raise awareness, and remember those lost to suicide.
---
Give through the UWCFD
Consider making a one-time gift or setting up monthly payroll deduction through the UW Combined Fund Drive to one of our member organizations actively working to fund and pursue suicide prevention research, provide support services, educate the public, and advocate for mental health and suicide prevention policies:
American Society for Suicide Prevention (charity code 0316143): a national organization with chapters in all 50 states that is dedicated to saving lives and bringing hope to those affected by suicide.
National Alliance on Mental Illness (NAMI) (charity code 0330527): is the nation's largest grassroots mental health organization dedicated to building better lives for the millions of Americans affected by mental illness.
The Trevor Project (charity code 1479131): The Trevor Project offers life-saving, life-affirming programs and services to LGBTQ youth that create safe, accepting and inclusive environments over the phone, online and through text.
University of Washington Forefront: Innovations in Suicide Prevention (charity code 1482199) Forefront, a nonprofit based out of the UW School of Social Work, advances innovative approaches in suicide prevention.
Suicide Awareness Voices of Education (charity code 1480309): SAVE is a national non-profit that believes the suicide is preventable but often the warning signs go unnoticed. Through public awareness we can reach and treat those in trouble before it's too late.
---
If you are in crisis, or are concerned for someone else who is, call or text the 988 Suicide and Crisis Lifeline. Help is available 24 hours a day.