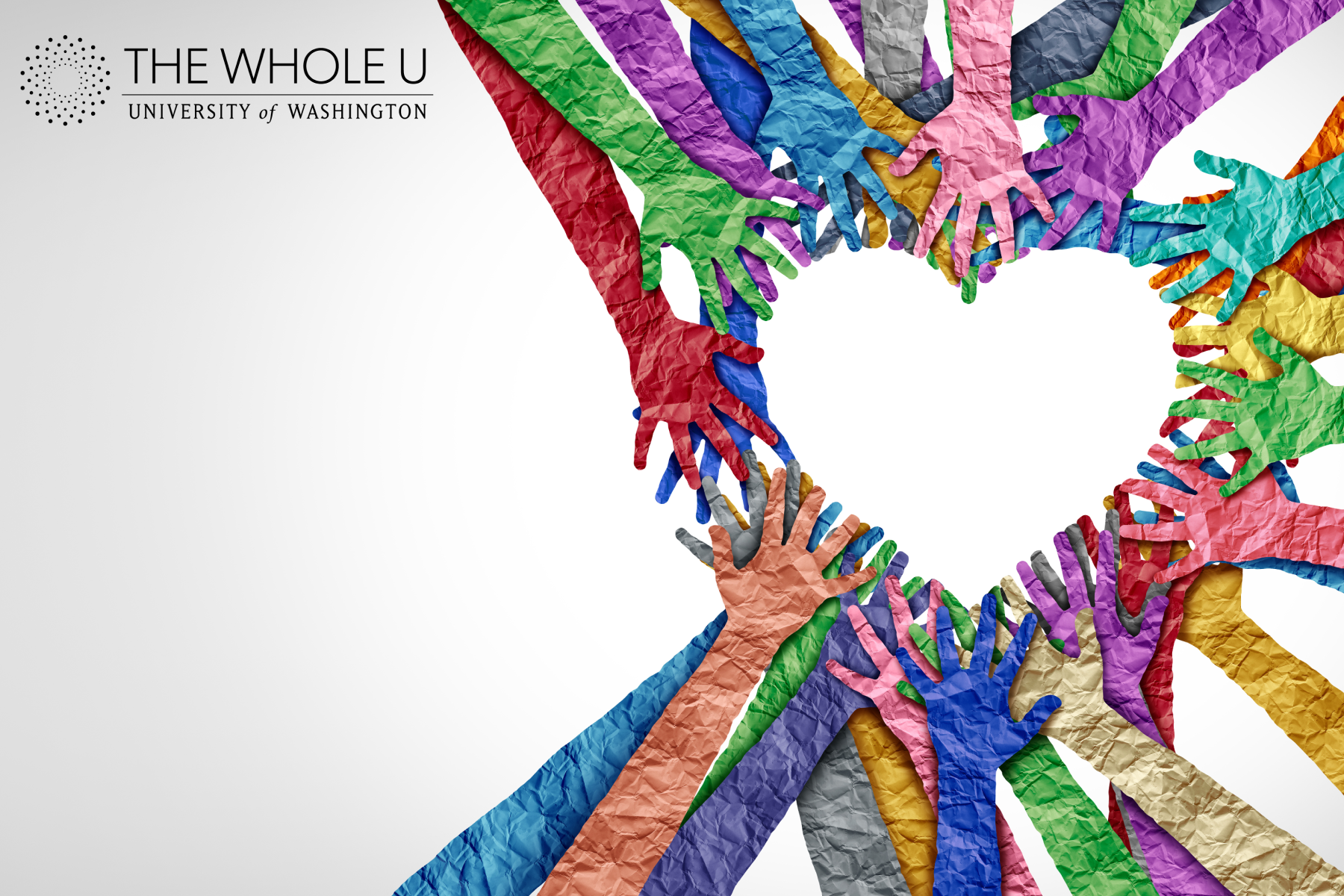 Trauma Care & Resources for UW Staff
As we continue to navigate the overwhelming effects of the Covid-19 pandemic on our lives, many of us are facing additional stressors and deepened challenges to our mental health.
Events like the pandemic can result in what's called collective trauma, and it's normal to experience changes to how we process information, communicate, and care for ourselves or others as a result. 
Understanding trauma
Trauma is a result of an incident or series of events that can have harmful effects on an individual. Trauma has many definitions and forms – it could come from a one-time event such as an accident, an ongoing occurrence or experience, or a combination of many.
Related: People are developing trauma-like symptoms as the pandemic wears on (NPR)
The experience of trauma may even be compounded by previous experiences. Examples might include experiencing: 
Financial and/or food insecurity

 

Abuse or distress

 

A chronic health condition

 

A global pandemic such as Covid-19

 
While each of our experiences and definitions of trauma may vary, one thing remains – trauma can deeply impact mental health and well-being. It can have a variety of short and long-term impacts such as: 
Struggling to focus or process information 

 

Trouble falling or staying asleep

 

Struggling to connect with body sensations or cues (example: hunger, fullness, feeling out of body)

 

Challenges to communication

 

Feeling unsafe

 

Many other experiences

 
Finding connection and support
A traumatic experience can be disorienting and isolating, it's important to acknowledge that and validate every emotion that may come up. Working towards healing looks different for everyone and might include connecting to mental health support, practicing mindfulness, creating a self-care routine, or being in community with others.
Learn: How to Get Help If You Can't See a Therapist Right Now (UW Medicine)
Wherever you are on your journey, consider the below events and resources.  
Upcoming events
Yoga for Hope and Healing
Wednesday, Sept. 14 5:30-6:30pm
Join this virtual trauma-sensitive yoga class that mixes strengthening movements with restorative stretches. This slower paced class is great for all levels, whether you're new to yoga or you've been practicing for awhile. No props are needed but you might consider having a mat, towel, or blankets nearby. Register here. 
Coping with Trauma and Transition
Thursday, Sept. 22 11:30am-12:30pm
Join this upcoming workshop led by Dr. Jane Simoni to learn more about trauma and its impacts on mental health. At the end of the recorded portion of the presentation, attendees will have the option to connect further in breakout groups. Register here.  
Additional Resources to Consider
UW CareLink
Mental health is an important part of your overall health and UW employees have access to different services through UW CareLink and your PEBB health insurance plan. With UW CareLink you get free, easy access to short-term counseling. Highly trained clinicians will listen to your concerns and help you or your family members with any issues you are facing.  To get started call toll-free: 866-598-3978 (TDD 800-697-0353), available 24/7. 
The UW Resilience Lab
The UWRL aims to bring the UW community into connection with one another through programming that normalizes the wide-ranging experiences of hardship, failures, and setbacks our community members face through the cultivation of kindness, compassion, and gratitude toward each other and ourselves. 
UW Center for Child and Family Well-being
The CCFWB promotes the mental health and well-being of children and youth—by conducting scientific research and translating our findings into effective practices for parents, caregivers, educators, and practitioners. They offer a number of resources on adversity, trauma and toxic stress with evidence-based approaches to promote healing.