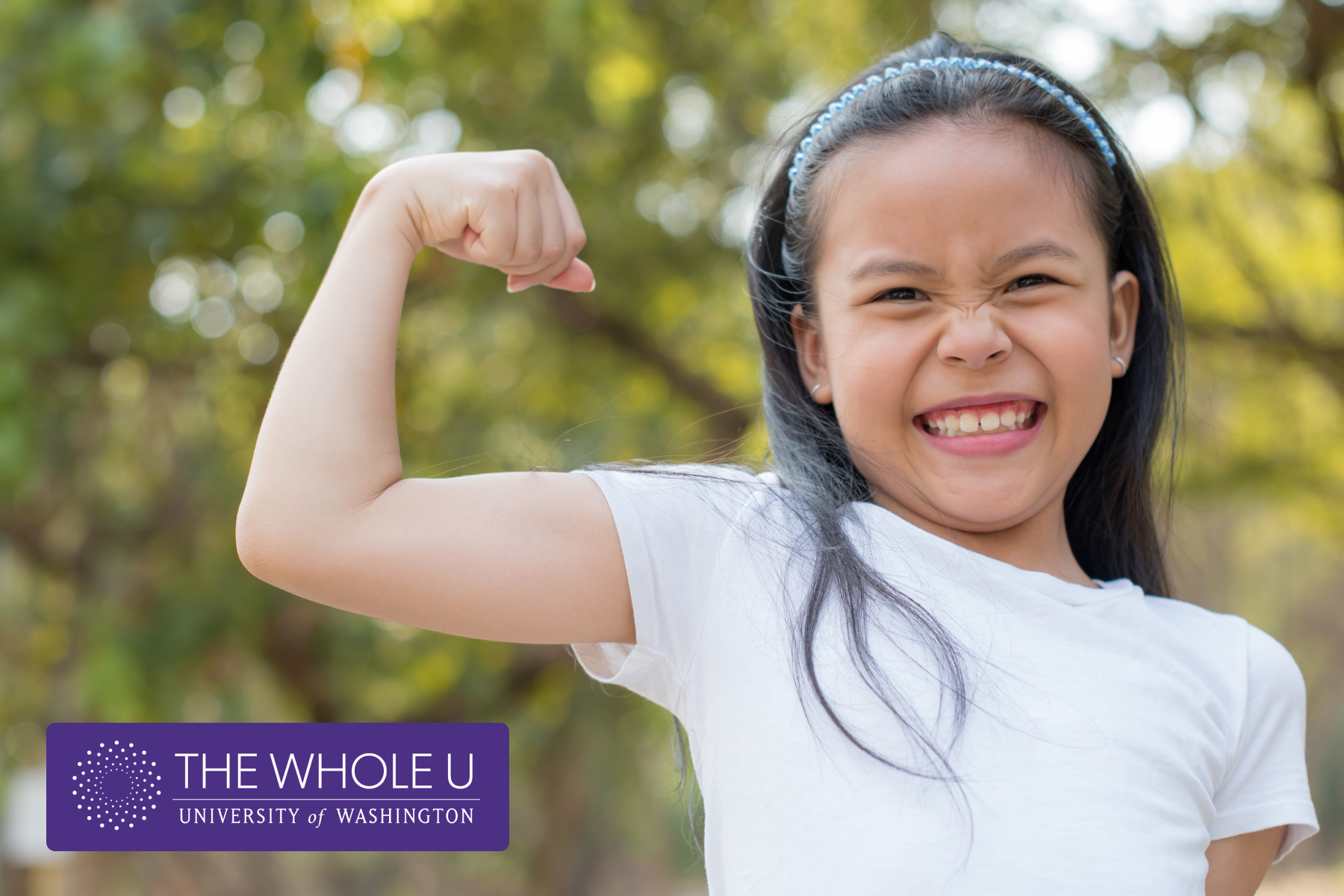 Programs and Resources for School-age Kids
It takes time to find care you care trust, especially when you have children of different ages. UW employees and students benefit from several programs and services to help it easier to identify options that work for your family.
Prefer another way to access this information? Check out the recording Programs and Resources for School-Age Kids on YouTube.
You may already know that PEBB-eligible UW employees and UW students qualify for priority access and 10% tuition discount at all Bright Horizons centers and select KinderCare centers on a first-come, first-served basis. Priority access does not guarantee placement, but it will move you up their wait pool as a UW priority.
Beyond daycare programming, however, our UW partners offer a wide variety of programming to support kids of all ages!
Bright Horizons
Right at School offers before- and after-school programs on-site at elementary and middle schools across the country. Students attend daily Right at School programs in the same school they attend for daytime instruction without the need for transportation to an off-site location.
Back-up care options – gap coverage for school breaks, teacher in-service days or emergencies – include center-based care and school-age camps, with many options in the Seattle area. Employees have five days of backup care per year with a co-pay of $20/child or $35/family.
Update: The Bright Horizons out-of-network reimbursable backup care pilot has been approved for an additional period beginning August 1. If you are eligible, Bright Horizons will reimburse you up to $100 per day when you utilize your own network for your five backup care uses.
In-home care is offered in partnership with in-home agencies who employ vetted, insured, indemnified and trained caregivers able to accommodate various work schedules outside of traditional work hours.  UW employees can use in-home care up to five times per year with a co-pay of $8/hour.
Bright Horizons also offers a robust marketplace of family support programs with a variety of top care and education providers, with discounts of between 10 – 75% off standard prices. In addition to Right at School, programs include:
SitterCity: Caregivers for all ages including pet sitters. Free membership and basic background checks. Perfect for helping you find fulltime nannies and sitters outside of business hours, along with trained learning coaches!
College Nannies: Receive high-touch support finding a vetted full-time nanny that is perfectly matched to your family's needs and save 30% or $300 with College Nannies.
Varsity Tutors: Take advantage of up to 20% off tutoring in 3,000 subjects, thousands of enrichment & extracurricular classes, and more.
College Coach: Take the worry out of your child's educational future with access to a team of experts who offer impartial guidance you can trust.
MarcoPolo Learning: Enrich your child's learning with award-winning content from MarcoPolo Learning and get up to 64% savings on annual plans!
Right at School: Discounted access to after school, before school, & summer camp programs with Right at School. Save up to 20%!
Steve & Kate's Summer Camps: Get $10 off per day when you reserve a week, or multiple weeks, of camp at Steve & Kate's. Get $300 off a Summer Pass.
KinderCare
KinderCare partners with UW to offer child and family care benefits to employees and their children from six weeks to 12 years old.
KinderCare Education: Save 10% on full-time, part-time, and drop-in tuition for children ages six weeks to 12 years at our 1,500+ child care centers or 450+ before- and after-school sites nationwide. Proof of employment or enrollment at UW is required. This offer is available to new families as well as those already enrolled in a participating center.
Champions programs care for students during out-of-school time, on school grounds. Our enriching before- and after-school programs give kids a safe place to exercise their brains – and their bodies – while having fun. Provide your kids a supportive place to make friends and explore their world. Save 10% on tuition at Champions Before- and After-School Programs, available at participating schools in the Central Kitsap, Federal Way, Kent, Northshore, and Tacoma school districts.
UW's Employee Assistance Program
Find an array of work/life resources that go beyond the ordinary. From counseling and legal assistance to financial resources and employee support programs. WA EAP offer comprehensive solutions to meet your unique needs. These services are staffed by local professionals in Washington, ensuring personalized support that aligns with our commitment to your well-being. Starting July 1, 2023: Contact WA EAP at 877-313-4455 for services.
Additional Resources
Dependent Care Assistance Program (DCAP) helps you pay for child care and elder care by allowing you to set aside a portion of your salary for eligible expenses. The money you set aside isn't taxed, so you save money on eligible expenses for services like preschool, day care, nanny fees, care for a person who is disabled, and other similar services. Learn more on UW's DCAP website.
King County Child Care Financial Assistance Program: If you live or work in King County, and your family was negatively impacted by COVID-19, you may qualify for the King County Child Care Financial Assistance Fund. Learn more and apply on the King County Child Care Financial Assistance website.
Seattle Child Care Assistance Program: Seattle's CCAP program helps working families, or a parent going to school, who are eligible and live within the Seattle city limits pay for child care services for children up to 13 years old.
Find classes and camps by date, subject, grade level, and format using Elevate Washington, a state-wide directory of camps, after-school classes, services and supports that help build lifelong skills, improve academic performance, provide safe spaces outside the school day and inspire young people to discover their passions.
University of Washington Youth and Teen Programs are for students who love to learn year-round. From coding and writing to everything in between, explore a variety of interesting STEM and humanities courses to choose from throughout the year. Nurture a passion, discover a new interest and even get ready for college. Programs are available for students from pre-school through high school.
Located on campus, The Haring Center for Research and Training in Inclusive Education is an early childhood education program. It works to improve the lives of children with developmental disabilities and other special needs. Under its inclusive model, children both with and without disabilities learn side-by-side. For admission details see the Haring Center Experimental Education Unit.
If you have questions or would like assistance with any of these programs, contact the UW WorkLife office at childcare@uw.edu or 206.616.4932.