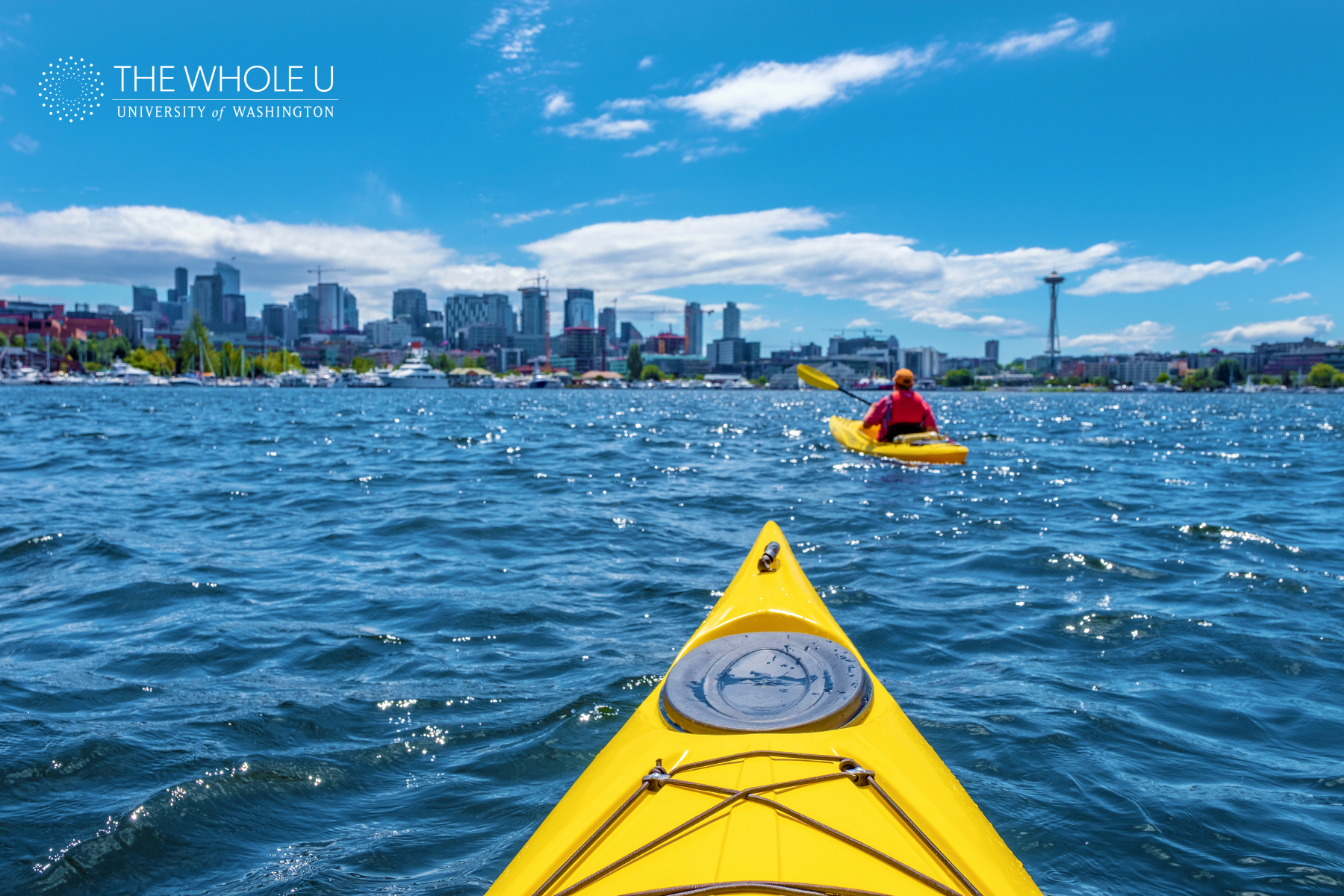 August Events with The Whole U
As we leap into the heart of summer, the Whole U is here to move, educate, inspire, and connect you to a month full of summer fun. Building on to last months Raise the Bar Summer Wellness Challenge, we will continue in to August with events and programming that will move our bodies and connect us with our friends, families and colleagues. After nearly 2 years in the virtual space, we are thrilled to bring back some of our favorite in-person events this summer, including our in-person campus tours and UW Photo Day! Check our our events below.
---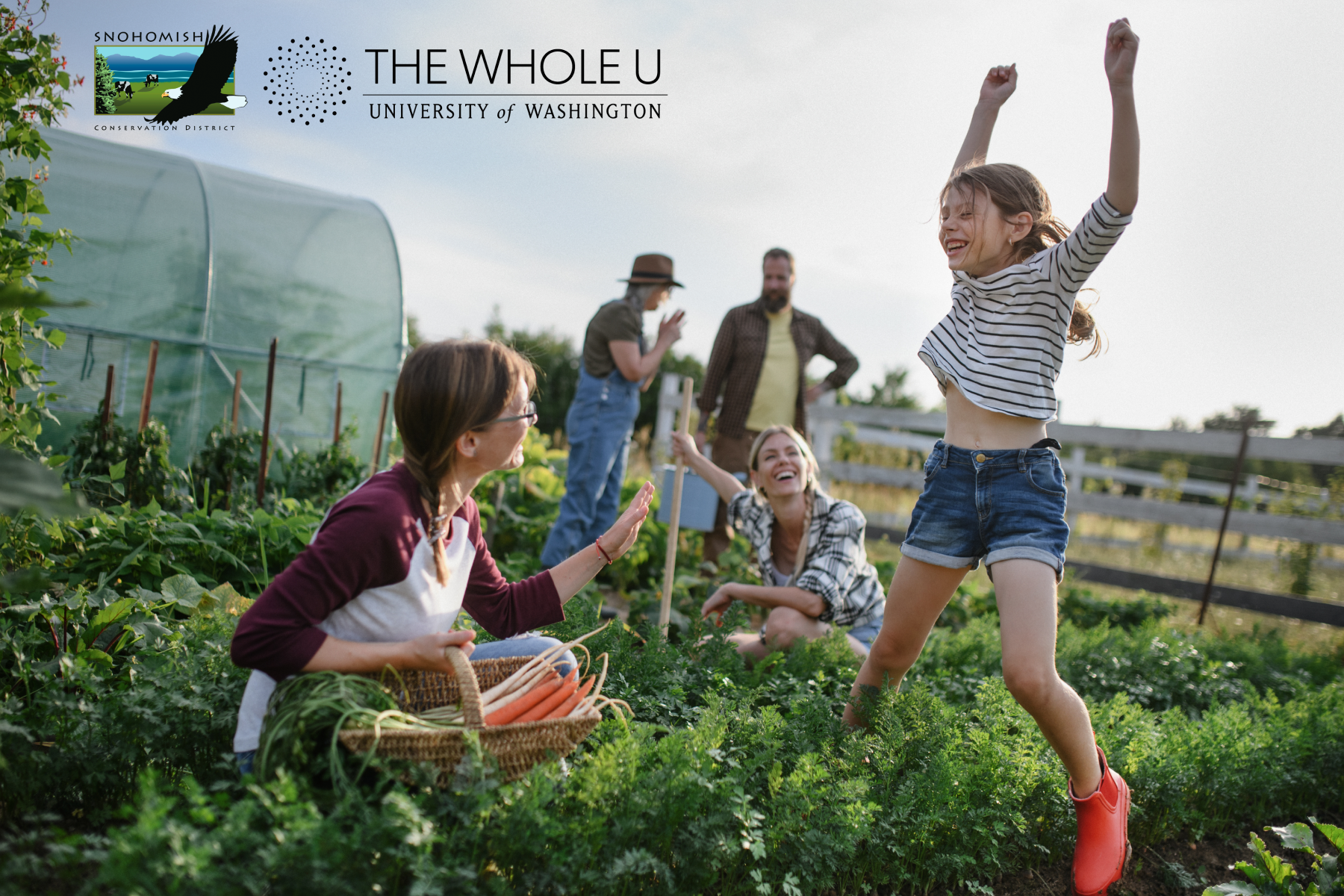 August 3, Noon – 1 p.m.
Virtual – Zoom
Learn about the native plants of the Pacific Northwest and discover ways in which we can maintain our gardens and lawns with sustainability in mind. Join the Whole U and the Snohomish Conservation District in this hour-long workshop. We will introduce the Conservation District as a unique model for accomplishing habitat conservation.
We will also explore restoration goals by focusing on work the Snohomish Conservation District has done in the North Creek watershed outside of Bothell. Participants will learn how restoration principles can translate to every person who wishes to learn about incorporating native plants and responsible conservation practices on their own properties or in their communities.
---
August 10, 5:30 p.m. – 6:30 p.m.
Virtual – Zoom
Come learn some Spanish and cultural history about tostones (lightly fried green plantains) as we make this delicious, easy, and traditional Puerto Rican appetizer. This 60-minute cooking event is BYOI (Bring Your Own Ingredients). You will receive a list of ingredients a week before the event for you to purchase on your own.
If you are allergic to crab meat, then just skip this ingredient altogether! This will be a tasty treat with or without it. And no need to prep anything beforehand – we'll do all the cooking and chopping together. This is a family-friendly event, but adult supervision is necessary.
---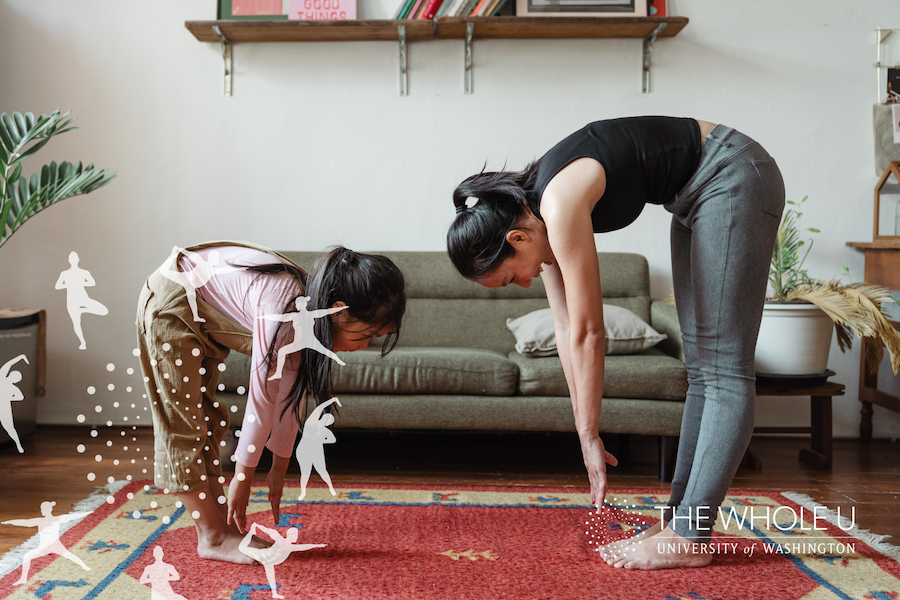 August 11, Noon – 1 p.m.
Virtual – Zoom
Join us for an energizing and invigorating yoga flow class. In this class, we will move through continuous and dynamic yoga sequences that benefit your whole being – improving flexibility, muscle, joint and cardiovascular strength, increasing mental clarity and focus, allowing for a harmonious unity of the body, mind and soul.
Register and get access to the Zoom link.
---
August 17, Noon – 1 p.m.
Virtual – Zoom
Would you like to know the current research in prevention of youth sport injuries? This virtual talk will review tips for preventing sports injuries in kids and teens.
We'll learn lessons from physical therapist and board-certified sports specialist at the Sports Medicine Center at Husky Stadium, Joshua Gellert Joshua Gellert, P.T., D.P.T, S.C.S., focuses on post-operative rehabilitation of injured athletes, sports trauma, adolescent sports injuries and rotational athletes.
---
August 22, Noon – 1 p.m.
Virtual – Zoom
Energize your body with a dynamic strength and conditioning fitness class! This class will include body weight exercises from head to toe with bursts of cardio mixed in. Experience and learn how to use both your body and the space around you for a great exercise routine to keep you motivated. The workout will be hosted via Zoom by The Whole U Assistant Director, Lauren Updyke.
---
August 23, Noon – 1 p.m.
Mary Gates Hall
Are you curious about the gorgeous architecture of our UW Seattle campus? Come join us on a 1 hour walking tour of our historic campus. We'll marvel at the beauty of French Renaissance Revival (Denny Hall), then we'll compare the medieval charm of Collegiate Gothic (Suzzallo and Savery) with French cathedrals and Oxford University.
Our group will explore the richness of Beaux-Arts Neo-Classicism (Architecture Hall) and the brutal concrete of Brutalism (Kane Hall). To cap off this exciting tour, we'll examine the Suzzallo façade and the Quad sculptures. The tour will meet outside the north entrance to Mary Gates Hall, directly south of Suzzallo, and will leave promptly at noon!  Please arrive before this time to make sure that you can find us and join the tour.
---
August 28, 10 a.m. – 2 p.m.
UW Seattle Campus
Gather your favorite people and strike a pose for some of Seattle's top portrait photographers. Taking place on the Seattle campus, UW employees are welcome bring their family, friends, and pets to the Seattle campus for UW Photo Day. Bring a picnic and make a day of it! A map will be emailed to all participants beforehand to help you plan for the day. We also plan to have fun activities for the kids on Red Square. Register now and add your guests to secure your spot.
VOLUNTEERS NEEDED: Volunteers are needed to help make Photo Day run smoothly. Sign up to volunteer for a two-hour volunteer shift and get VIP access to photo lines before or after your shift. Sign-up to volunteer here.
---
August 27. 9 a.m. – Noon
UW Husky Track
Join The Whole U, UW Medicine, and Bryan Hill, UWMC Nurse for The Run for the Hills 5K/Fun Run. This event will be a fun, low-key event that takes place entirely on the UW track. Gather your friends and family for a morning of movement, music, and awesome give aways.
All funds raised from this event will go directly to the Michael J. Fox Foundation to support finding a cure or disease-modifying-treatments for Parkinson's.
---
We hope to see you at these August events!