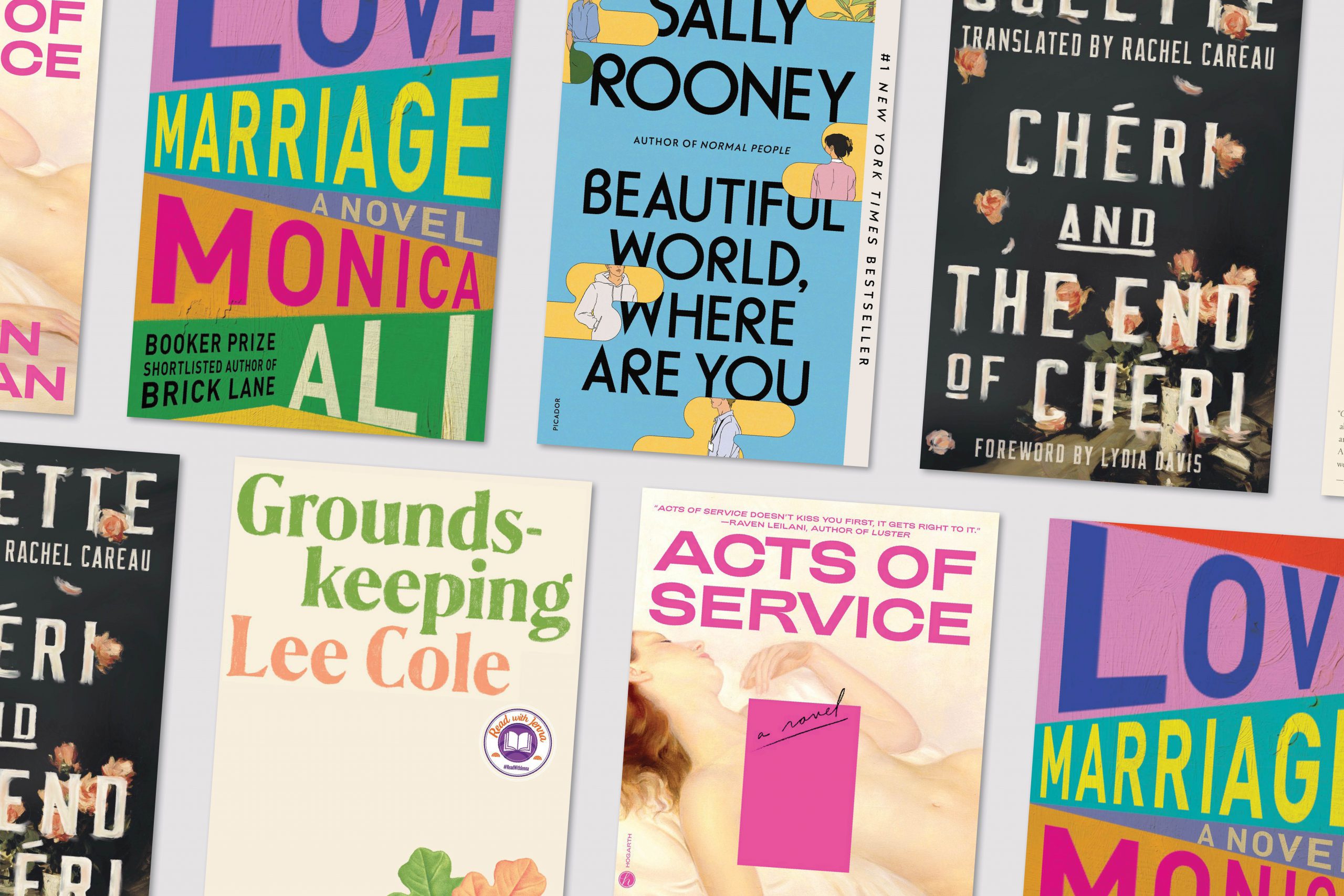 Top 5 "Not-your-average" Beach Reads
University Book Store's booksellers love romance and a good beach read, but also know that every other reading list you're seeing this month is just that—so here's presenting a new spin on romantic beach reads for this summer! These five titles are literary romances, which nosedive (pun intended) directly into the sex, as the characters navigate love, relationships, and life in late capitalism.
Find all of these titles, and even more great recommendations from our booksellers, at Bookshop.org, where customers all get an automatic 10% off their purchase; or visit our U District store. Happy reading!
ONE OF THE MOST ANTICIPATED BOOKS OF 2022: BuzzFeed, Vogue, Electric Lit, The Millions, Lit Hub
Eve has an adoring girlfriend, an impulsive streak, and a secret fear that she's wasting her brief youth with just one person. So one evening she posts some nudes online. This is how Eve meets Olivia, and through Olivia the charismatic Nathan. Despite her better instincts, the three soon begin a relationship—one that disturbs Eve as much as it enthralls her.
As each act of their affair unfolds, Eve is forced to confront the questions that trouble her the most: What does sex mean to us? How do we reconcile what we want with what we believe we should want? And when we pursue our desires, to whom are we responsible? For Eve, there are no easy answers, only a continual discovery that is both cruel and joyful.
In the way that only great fiction can, Acts of Service takes between its teeth the contradictions written all over our ideas of sex and sexuality. At once juicy and intellectually challenging, sacred and profane, Lillian Fishman's riveting debut is bold, unabashed, and required reading of the most pleasurable sort.
---
The instant #1 New York Times bestselling novel by Sally Rooney, author of Normal People and Conversations with Friends.
"Beautiful World, Where Are You is Rooney's best novel yet. Funny and smart, full of sex and love and people doing their best to connect." —Brandon Taylor, The New York Times Book Review
Alice, a novelist, meets Felix, who works in a warehouse, and asks him if he'd like to travel to Rome with her. In Dublin, her best friend, Eileen, is getting over a breakup, and slips back into flirting with Simon, a man she has known since childhood.
Alice, Felix, Eileen, and Simon are still young—but life is catching up with them. They desire each other, they delude each other, they get together, they break apart. They have sex, they worry about sex, they worry about their friendships and the world they live in. Are they standing in the last lighted room before the darkness, bearing witness to something? Will they find a way to believe in a beautiful world?
---
A Phenomenal Book Club Pick and a New York Times Book Review Group Text Selection, Love Marriage is a glorious moving novel from Booker Prize shortlisted Monica Ali, who has "an inborn generosity that cannot be learned" (The New York Times Book Review).
In present-day London, Yasmin Ghorami is twenty-six, in training to be a doctor (like her Indian-born father), and engaged to the charismatic, upper-class Joe Sangster, whose formidable mother, Harriet, is a famous feminist. The gulf between families is vast. So, too, is the gulf in sexual experience between Yasmin and Joe.
As the wedding day draws near, misunderstandings, infidelities, and long-held secrets upend both Yasmin's relationship and that of her parents, a "love marriage," according to the family lore that Yasmin has believed all her life.
A gloriously acute observer of class, sexual mores, and the mysteries of the human heart, Monica Ali has written a "riveting" (BookPage, starred review) social comedy and a moving, revelatory story of two cultures, two families, and two people trying to understand one another that's "sure to please Ali's fans and win some new ones" (Publishers Weekly).
---
A TODAY SHOW #ReadWithJenna BOOK CLUB PICK. An indelible love story about two very different people navigating the entanglements of class and identity and coming of age in an America coming apart at the seams.
In the run-up to the 2016 election, Owen Callahan, an aspiring writer, moves back to Kentucky to live with his Trump-supporting uncle and grandfather. Eager to clean up his act after wasting time and potential in his early twenties, he takes a job as a groundskeeper at a small local college, in exchange for which he is permitted to take a writing course.
Here he meets Alma Hazdic, a writer in residence who seems to have everything that Owen lacks—a prestigious position, an Ivy League education, success as a writer. They begin a secret relationship, and as they grow closer, Alma—who comes from a liberal family of Bosnian immigrants—struggles to understand Owen's fraught relationship with family and home.
Exquisitely written; expertly crafted; dazzling in its precision, restraint, and depth of feeling, Groundskeeping is a novel of haunting power and grace from a prodigiously gifted young writer.
---
Chéri and its sequel, The End of Chéri, mark Colette's finest achievements in their brilliant, subtle, and frank investigations of love and power. Set in the Parisian demimonde in the last days of the Belle Époque, Chéri tells the story of Léa, a courtesan at the end of a successful career, and her lover, the beautiful but emotionally opaque Chéri. Chéri will soon enter into an arranged marriage, ending their six-year affair, which—they will each realize too late—has been the one real love of their lives.
The End of Chéri picks up their story in the aftermath of the First World War. Chéri, now a decorated soldier, has returned from the trenches to a changed world. Emotionally estranged from his independent and unfaithful wife, a psychically wounded Chéri begins an inexorable descent—one that leads him back to a stunning encounter with Léa.
Colette skillfully portrays her characters' shifting inner lives and desires amid a clear-eyed depiction of interpersonal power dynamics. Careau's lean, attentive translation restores to these classic novels their taut, remarkably modern style—the essence of Colette's genius.