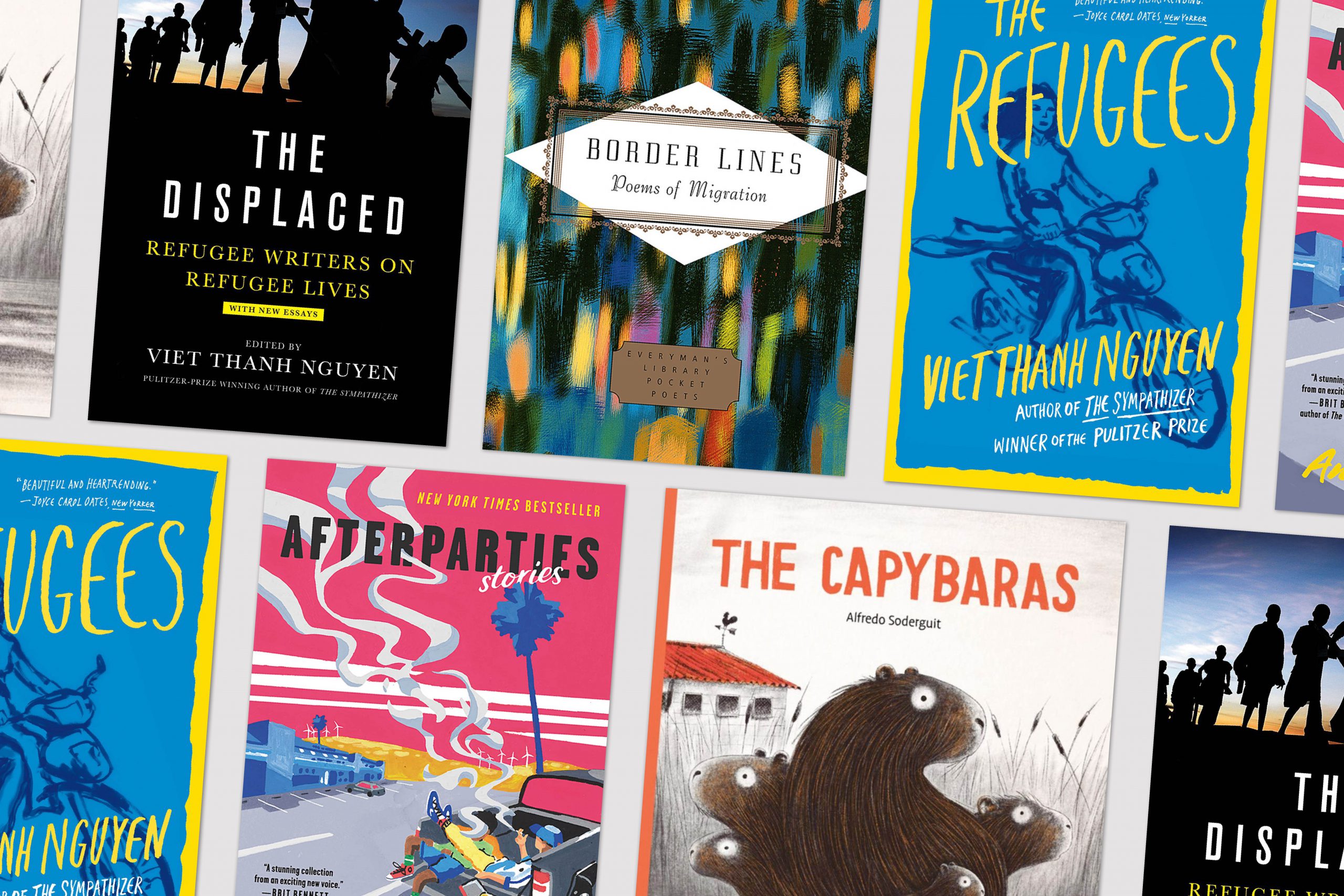 5 Books That Highlight Refugee Experiences
Our booksellers have put together this great list from across multiple genres to help readers learn about and understand the varied experiences of refugees from across the world. Short stories, poetry, and picture books bring to the forefront the heart of the lived experience instead of just more headlines. Check out these titles at ubookstore.com today, as well as at our U District store for an even wider selection of noteworthy titles handpicked by our booksellers.
---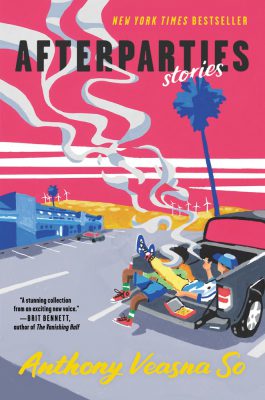 An instant New York Times bestseller and literary sensation: a debut story collection about Cambodian-American life—immersive and comic, yet unsparing—that offers profound insight into the intimacy of queer and immigrant communities.
A high school badminton coach and failing grocery store owner tries to relive his glory days by beating a rising star teenage player. Two drunken brothers attend a wedding afterparty and hatch a plan to expose their shady uncle's snubbing of the bride and groom. A queer love affair sparks between an older tech entrepreneur trying to launch a "safe space" app and a disillusioned young teacher obsessed with Moby-Dick. And in the sweeping final story, a nine-year-old child learns that his mother survived a racist school shooter.
Seamlessly transitioning between the absurd and the tenderhearted, balancing acerbic humor with sharp emotional depth, Afterparties offers an expansive portrait of the lives of Cambodian-Americans. As the children of refugees carve out radical new paths for themselves in California, they shoulder the inherited weight of the Khmer Rouge genocide and grapple with the complexities of race, sexuality, friendship, and family.
---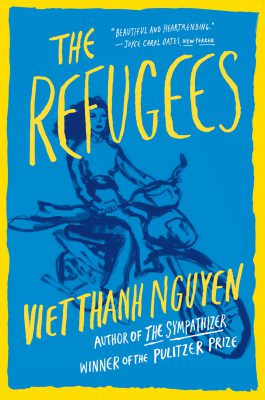 First published over five years ago, The Refugees continues to exemplify a remarkable debut collection of short stories. In these powerful stories, written over a period of twenty years and set in both Vietnam and America, Nguyen paints a vivid portrait of the experiences of people leading lives between two worlds, the adopted homeland and the country of birth.
With the same incisiveness as in his 2016 Pulitzer Prize winner novel, The Sympathizer, Viet Thanh Nguyen gives voice to the hopes and expectations of people making life-changing decisions to leave one country for another, and the rifts in identity, loyalties, romantic relationships, and family that accompany relocation. From a young Vietnamese refugee who suffers profound culture shock when he comes to live with two gay men in San Francisco, to a woman whose husband is suffering from dementia and starts to confuse her for a former lover, to a girl living in Ho Chi Minh City whose older half-sister comes back from America having seemingly accomplished everything she never will, the stories are a captivating testament to the dreams and hardships of migration.
The second work of fiction by a major new voice in American letters, The Refugees is a beautifully written and sharply observed book about the aspirations of those who leave one country for another, and the relationships and desires for self-fulfillment that define our lives.
---
The Capybaras
Written and illustrated by Alfredo Soderguit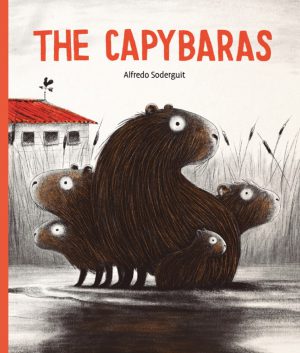 Named a Best Book of the Year by Kirkus and the New York Public Library.
Hens and their chicks love their warm, snug home. Life is simple and comfortable in the chicken coop, where everyone knows their place. Until one day, when the capybaras appear.
To the hens, the capybaras are too big, too wet, and too hairy. They don't even follow the rules! But it's hunting season, and the capybaras have been displaced and need somewhere safe to hide. Can the hens learn to get along with these unexpected refugees?
This wonderful story shares the importance of opening our hearts and homes to each other, no matter our differences, and the marvelous surprises that can happen along the way.
---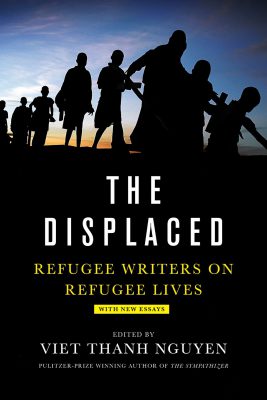 Pulitzer Prize-winning author of The Sympathizer, Viet Thanh Nguyen called on 17 fellow refugee writers from across the globe to shed light on their experiences, and the result is The Displaced, a powerful dispatch from the individual lives behind current headlines.
Today the world faces an enormous refugee crisis: 68.5 million people fleeing persecution and conflict from Myanmar to South Sudan and Syria. Yet in the United States, United Kingdom, and other countries with the means to welcome refugees, anti-immigration politics and fear seem poised to shut the door. Even for readers seeking to help, the sheer scale of the problem renders the experience of refugees hard to comprehend.
Viet Nguyen, called "one of our great chroniclers of displacement" (Joyce Carol Oates, The New Yorker), brings together writers originally from Mexico, Bosnia, Iran, Afghanistan, Soviet Ukraine, Hungary, Chile, Ethiopia, and others to make their stories heard. They are formidable in their own right—MacArthur Genius grant recipients, National Book Award and National Book Critics Circle Award finalists, filmmakers, speakers, lawyers, professors, and New Yorker contributors—and they are all refugees, many as children arriving in London and Toronto, Oklahoma and Minnesota, South Africa and Germany.
---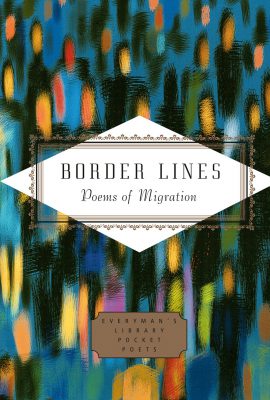 In this remarkable collection—the first of its kind—poets from around the world give voice to the trials, hopes, rewards, and losses of the experience of migration.
Each year, millions join the ranks of intrepid migrants who have reshaped societies throughout history. The movement of peoples across borders—whether forcible, as with the Middle Passage and the Trail of Tears, or voluntary, as with the great migrations from Europe, Asia, Africa, and Latin America to the United States and Western Europe—brings with it emotional and psychological dislocations. More recently, African and Middle Eastern peoples have risked their lives to reach safety in Europe, while Central Americans have fled north. Whatever their circumstances, these travelers share the challenge of adapting to being strangers in a strange land.
Border Lines brings together more than a hundred poets representing more than sixty nationalities, including Mahmoud Darwish, Czeslaw Milosz, Aimee Nezhukumatathil, Ruth Padel, Warsan Shire, Derek Walcott, and Ocean Vuong. Their poems offer moving stories of displacement and new beginnings in such places as France, Germany, Canada, the United Kingdom, and the United States. A monument to courage and resilience, Border Lines offers an intimate and uniquely global view of the experience of immigrants in our rapidly changing world.