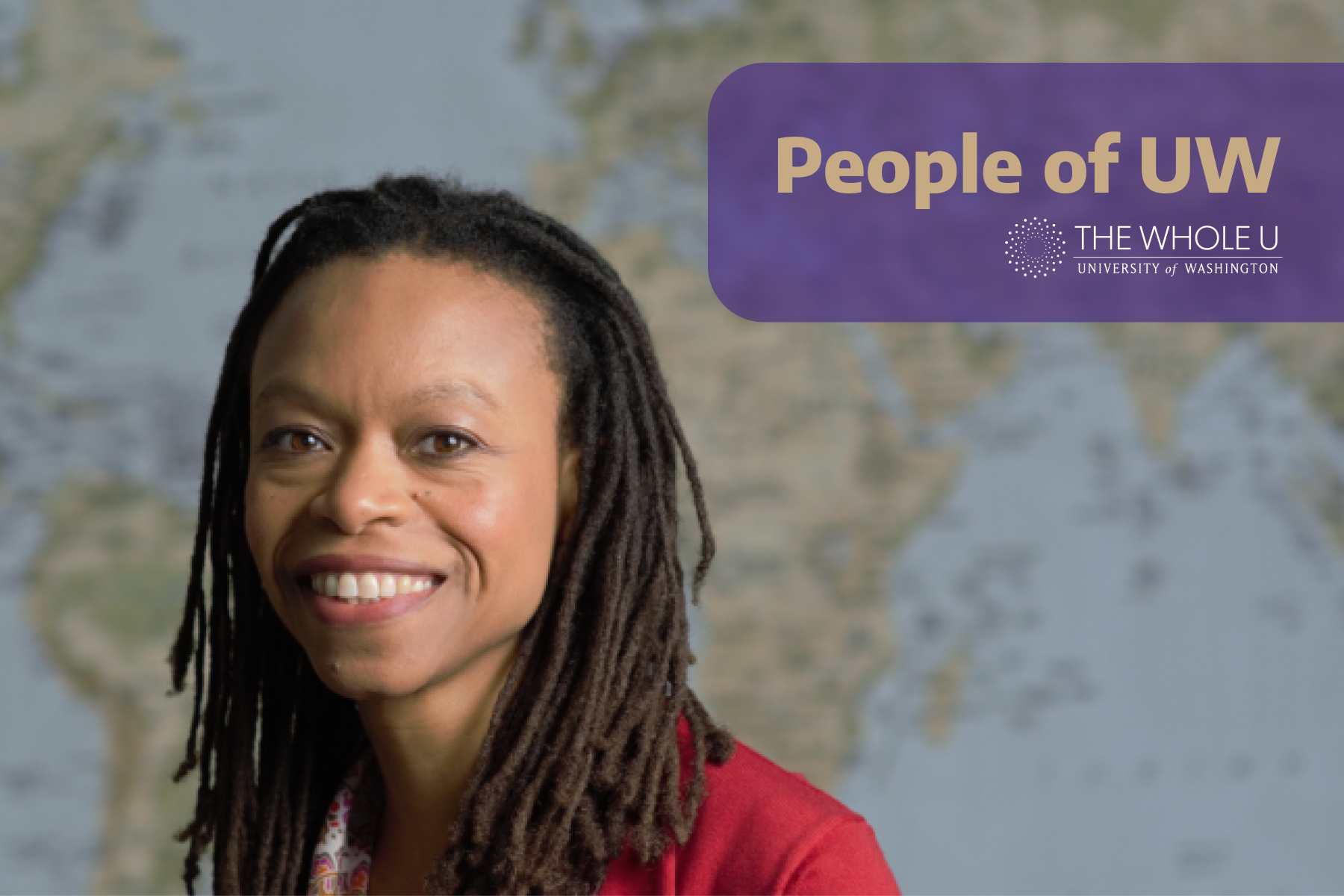 Dr. Pamela Collins: A Champion of Global Mental Health Advocacy
Psychiatrist Pamela Collins has long been interested in the intersection of mental health and global public health.
While a medical student at Cornell University, she had the opportunity to conduct summer research in Haiti during the early years of the AIDS epidemic, a formative experience that brought into focus the impact of the sociocultural environment on health.
Although her work was focused on HIV, her experience of unquestioned belonging as a Black woman in a country with a Black population majority, left a deep impression of the power of social context and interactions for shaping mental health and wellbeing.
Collins completed her residency in psychiatry at the New York State Psychiatric Institute and a post-residency research fellowship at the Columbia-Presbyterian Medical Center, at which time she also completed a Master's in Public Health from Columbia University's School of Public Health.
Collins subsequently joined the faculty of Columbia's College of Physicians and Surgeons and the School of Public Health, where she would ultimately serve for 13 years. While supported by a National Institute of Mental Health (NIMH)-funded career development award, she studied cultural psychiatry and applied medical anthropology as a visiting research fellow in the Department of Social Medicine at Harvard Medical School.
During the years of her residency and subsequent fellowship, Collins became involved in research activities that highlighted how gender, culture and social structures influenced mental health, service delivery, and other health outcomes in India, South Africa, and Argentina.
The relationships between gender and the social environment were particularly evident as she focused her studies in the US and globally on HIV and mental health. In the US, Collins began to develop HIV prevention strategies for racially diverse groups of urban women with mental health conditions, noting how social stigma and associated discrimination related to gender, race/ethnicity, immigration status and mental illness placed women at greater risk for HIV.
In South Africa, she and her colleagues also highlighted the need for attention to both HIV risk and mental illness, two conditions that were highly stigmatized and where access to quality care showed promise in reducing social stigma.
The availability of contextually appropriate, quality mental health care, Collins found, was critical for improving access to care. During eight years as director of the Office for Research on Disparities and Global Mental Health at the NIMH, she and her team developed and funded new research initiatives that addressed the need to reduce mental health care disparities in the US and to increase access to community-based care in Africa, Asia, Latin America and the Middle East. Collins has lectured and published on these themes for many years.
A champion of global mental health research
Collins' work to increase access to quality mental health care for underserved populations led her to Seattle, where in 2018, after a competitive international search, she was selected as the Director of the UW Global Mental Health Program, with dual appointments as Professor of Psychiatry and Behavioral Sciences and Professor of Global Health.
In this capacity, Collins guides efforts to develop and deliver culturally congruent, sustainable models for mental health interventions in low-resource settings, with faculty involved in research projects around the world.
Learn more: What is Global Mental Health? (UW Global Mental Health)
Earlier this month, the UW Consortium for Global Mental Health was established, offering the opportunity for programs and departments from across campus to collaborate in addressing the need for mental health research and services.
"UW is a unique place from which to lead global mental health work," Collins said.
"We have a collaborative group of innovative faculty and staff with deep commitment to getting communities access to mental health care. And we work in a region that knows something about scarcity of specialists. I usually explain the rurality of the  WWAMI (Washington, Wyoming, Alaska, Montana and Idaho) region to my colleagues around the world, who are often surprised to learn that we face these challenges in the United States."
Researchers and practitioners in the UW Department of Psychiatry and Behavioral Sciences have been trailblazers in expanding access to care. UW is the home of the Collaborative Care Model, a team-based approach to integrated care of medical and mental health problems in primary care. This model has been applied across the country and in settings around the world.
Managing staff in a war zone
In early 2020, Collins had a new opportunity to bridge her interests in HIV care and treatment and mental health when she was selected as Executive Director of the International Training and Education Center for Health (I-TECH) at UW, a center that partners with ministries of health in the Caribbean, Eastern Europe, Africa, and South Asia to bring public health interventions to scale.
I-TECH and its network of partner organizations have supported the implementation of HIV prevention, care, and treatment for the last 20 years; in fact, April 1, 2022 is I-TECH's 20th anniversary.
I-TECH has had a team in Ukraine for more than a decade, providing in-service training, clinical mentoring, and supporting the implementation of the Ministry of Health's guidelines for HIV care providers.
But what happens when your colleagues are forced to flee their homes because of bombing? What happens when the hospitals where they work become the targets of war? With Russia's invasion of Ukraine in February, the 18 I-TECH Ukraine staff members faced tremendous upheaval and devastation. For all involved, the situation has been terribly traumatizing.
Learn more: Understanding Ukraine: A Reading List (UW Department of History)
Collins and the I-TECH team in Seattle have been busy mobilizing the UW community to support their colleagues in Ukraine, including finding therapists and psychologists who can connect with the team by phone, email, text or zoom – social support networks being essential in times of deep distress.
In addition, Collins and her colleagues worked closely with UW Advancement to  create of the I-TECH Humanitarian Fund, to support the immediate and ongoing work of the 18 Ukrainian team members who have dedicated themselves to improving the health and well-being of individuals and communities across the country during this conflict.
Consider making a one-time gift or setting up recurring payroll deduction to the I-TECH Humanitarian Fund through the UW Foundation or the UW Combined Fund Drive.
Mental health resources
Collins advises consuming media wisely when reading about situations like that in Ukraine, aiming to stay informed without overwhelming oneself with traumatizing images. Having a support network – friends, family, neighbors, or colleagues to whom you can freely express your feelings – is indispensable.
If you need mental health support, consider these resources: