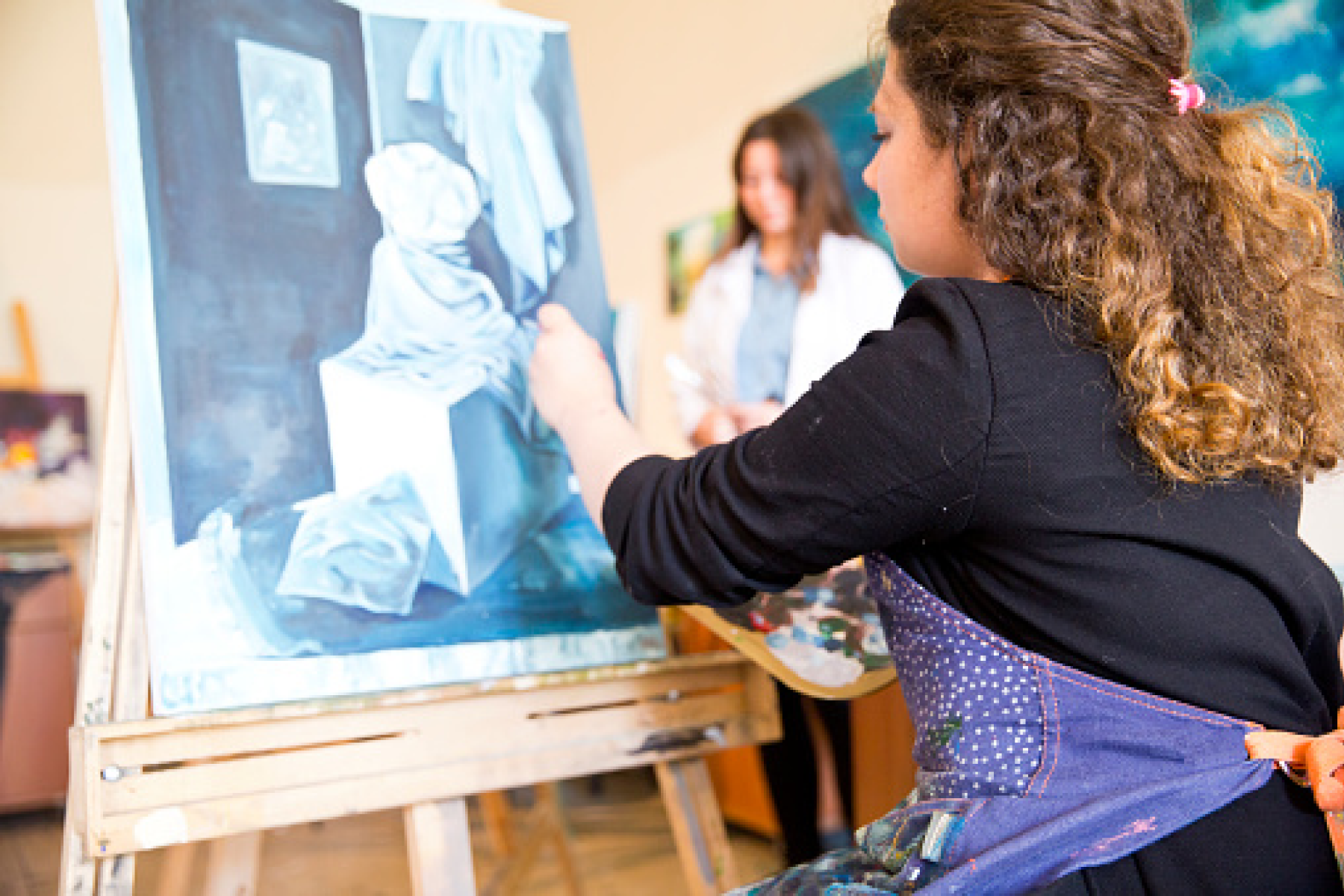 Harborview Virtual Art Show
Art connects people from different walks of life and is a timeless forum for expression and creativity. Art can be a therapeutic outlet and a wonderful way to practice self-care. University of Washington staff at Harborview Medical Center have tirelessly been on the frontlines of the COVID-19 pandemic. Outside of the hospital halls and units, Harborview staff are painters, sculptors, and creatives.
This winter, Harborview Medical Center's Resilience Committee gathered staff submissions for a virtual art show titled Art of Harborview. Fran Kwak, a community outreach coordinator, gathered submissions and built the virtual platform.
The 2021 show includes over 80 staff participants and 11 mediums, spanning painting, woodwork, ceramics, digital arts, calligraphy, fiber, jewelry, mixed media and more.
We spoke with Julie Hodapp, Medical Director of the Rehab Medicine Clinic, about her submissions to the show.
"I was moved to submit a few of my pandemic paintings because creating art, painting specifically, was one of the outlets that helped me through the hardest, most stressful, phases of the pandemic. It felt validating to put a piece of that out into the world. In the medical field, we often only get to know very specific, technical, and professional, sides of our fellow team members. It gave a new perspective and was so inspiring to see the creative vision, craftsmanship, and artistry that also thrives at Harborview!"
Take a look below at some of the inspired pieces and join us in celebrating these amazing works and the resiliency of Harborview Medical Center staff. Amid great difficulty, beauty and wonder has shown through!
---
Belle and Beau Fun in the Snow, Maine Lighthouse, and Winter Berries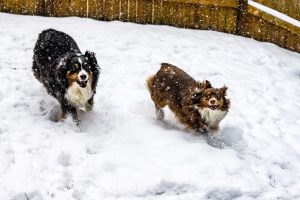 "Several of the pieces were taken over the last year as I started to explore the medium of digital photography after giving up film many years ago. My passion for picture taking was reignited again as I spend my time discovering a world of image taking that can be shared so quickly as appose to the more traditional methods of the past."

– William Valliers
---
Macrame Shelf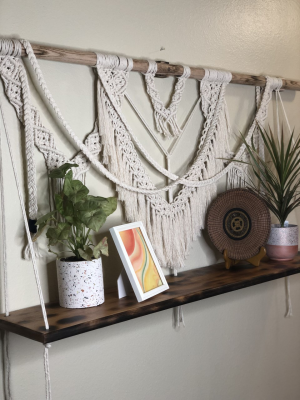 "I am an Army Veteran and started macrame as a form of occupational therapy. I have worked hard to refine my skills in multipool fibre arts. One of my favorite projects are macrame hanging shelves."

– Alyssa Forque, Contact Center
---
1000 Cranes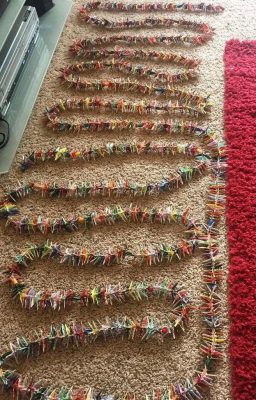 "I began folding my first 1000th crane on my best friend's behalf when I found out she was diagnosed with Multiple Sclerosis. It can be hard to figure out the best way to comfort and support a friend who is scared and uncertain of what life from that point on would be like or what to expect. As I finished folding the 1000th crane, I strung them altogether and gifted them to her. I felt this was one way I could show my love and unending support for her. She is more than deserving of this one great wish and eternal good luck."

– Anna Maier, Patient Care Coordinator, Surgical Services
---
Untitled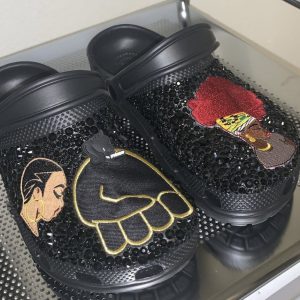 "In honor of Black History Month, I have designed my crocs with jewels and patches that honor black culture. Each one of these precious gems are put on one by one. It took me a bit over 7 hours."

– Angel Smith, Medical Assistant, Sports Medicine Clinic
---
Untitled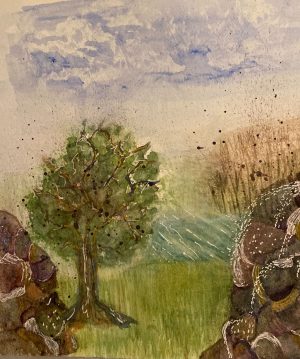 "Art is therapeutic journey that provides a gift to both the creator and the viewer. There is a type of magic that happens when art invokes a physical, emotional, or spiritual experience that often cannot be articulated in words. It is this experience that pulls me back to watercolor as a vehicle to capture the joy of simple things, such as the color of a sliced pear, flowers from the market, or dreaming about a landscape with blue skies, green grass, trees, with waterfalls. Creating, viewing, and sharing art provides transportation from darkness to light. Sketch, watercolor."

– Linda Castine, Nurse Care Manager, Adult Medicine Clinic
---
Please enjoy the artistic expressions of the Harborview Art Show here!