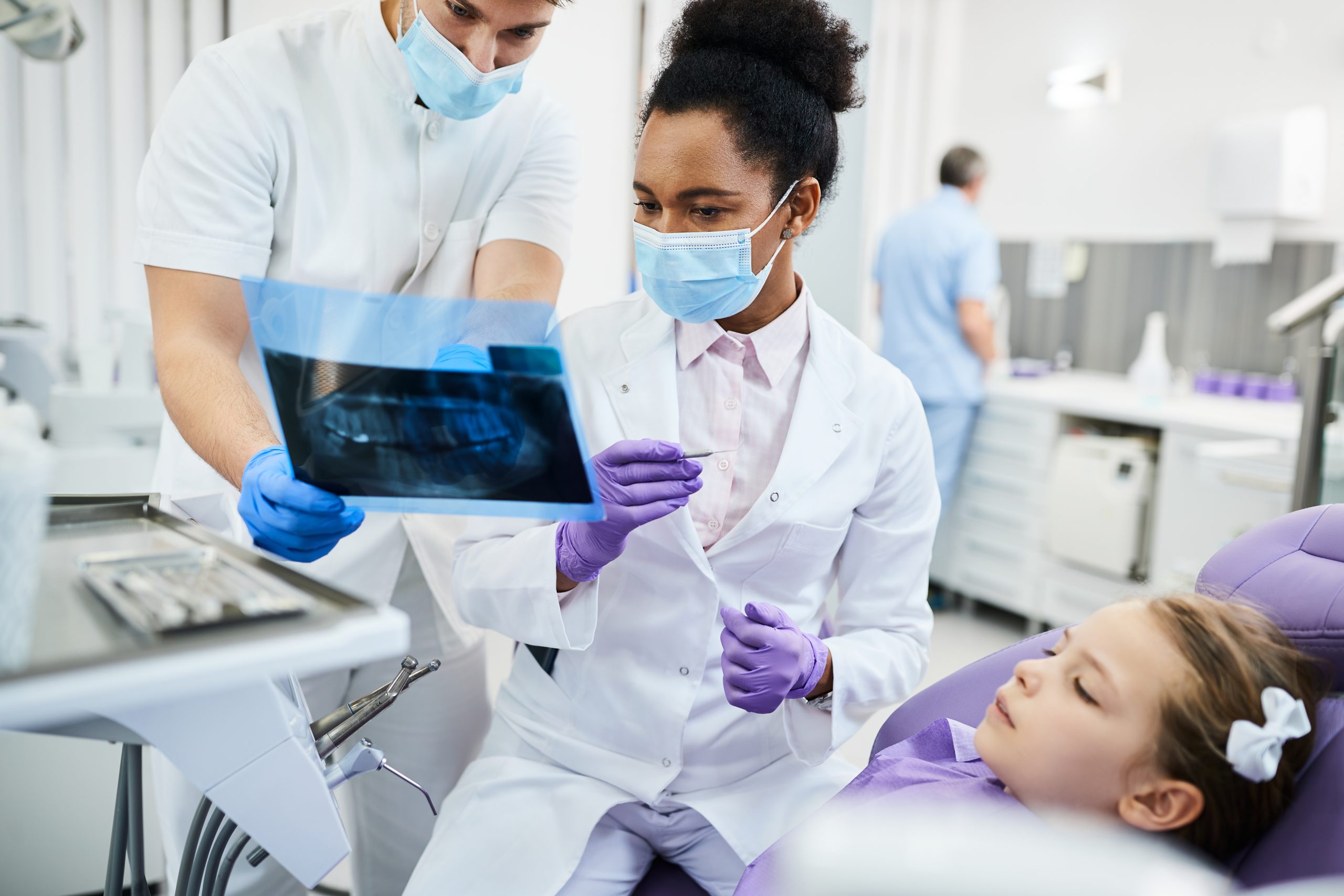 5 Reasons to Visit the Dentist
We all know we're supposed to visit the dentist every six months, but it can easily drop off the to-do list. Add in a global pandemic, and not surprisingly many of us have fallen behind in our regular visits.
Making the time to see a dentist is an important way to take care of yourself. To motivate you to get back into the dentist chair, here are our top 5 reasons it really IS important to visit the dentist, courtesy of the expert faculty dentists at the UW Dentistry Faculty Dental Practice at the UW Campus Dental Center.
Keep small problems, from becoming big problems.
There's a lot going on in your mouth that you can't necessarily see.  A bit of decay between your teeth, tartar hiding just below your gum line, an impacted wisdom tooth.  Regular visits ensure small problems are monitored and addressed, rather than becoming larger issues later. A small, early cavity might be treated without drilling and filling, and treating gum disease now will help prevent future tooth loss. That's something to smile about!
Oral health care is closely related to general health.
Time and time again, poor oral health is correlated with poor outcomes related to several general health conditions.  We know improving your oral health makes you a healthier person overall.  In addition, serious oral problems like cancers are detected by dentists, and early detection ensures the best prognosis and least invasive treatment.
Maintain a high quality of life.
If you're in pain or simply uncomfortable or embarrassed with your smile, your quality of life suffers. Regular dental visits help safeguard your ability to smile, speak, and eat, by addressing issues of function or aesthetics, while ensuring healthy teeth and gums stay that way. 
Enjoy your food.
It's difficult to enjoy the food and drinks you love when something in your mouth hurts. Instead of limiting what you eat, chewing food on one side of your mouth, or some other behavior that avoids pain, talk to your dentist!  Common issues like heat and cold sensitivity and general tooth pain can easily be addressed.  Dentists can treat these common conditions and get you back to enjoying the food you love.
Preventative care saves you money.
If your health isn't enough of a reason to make your oral health a priority, consider the financial benefit.  Regular preventative care and other dental treatment is likely covered by your insurance and seeing your provider regularly means potential problems will be detected early.  By catching issues early, you'll avoid more costly and invasive treatments later. More money in your pocket!
---
Looking for a dentist?  The UW Dentistry Faculty Dental Practice is close and on campus. Schedule an appointment with our expert dentists at 206-685-8258 or uwdentists@uw.edu.