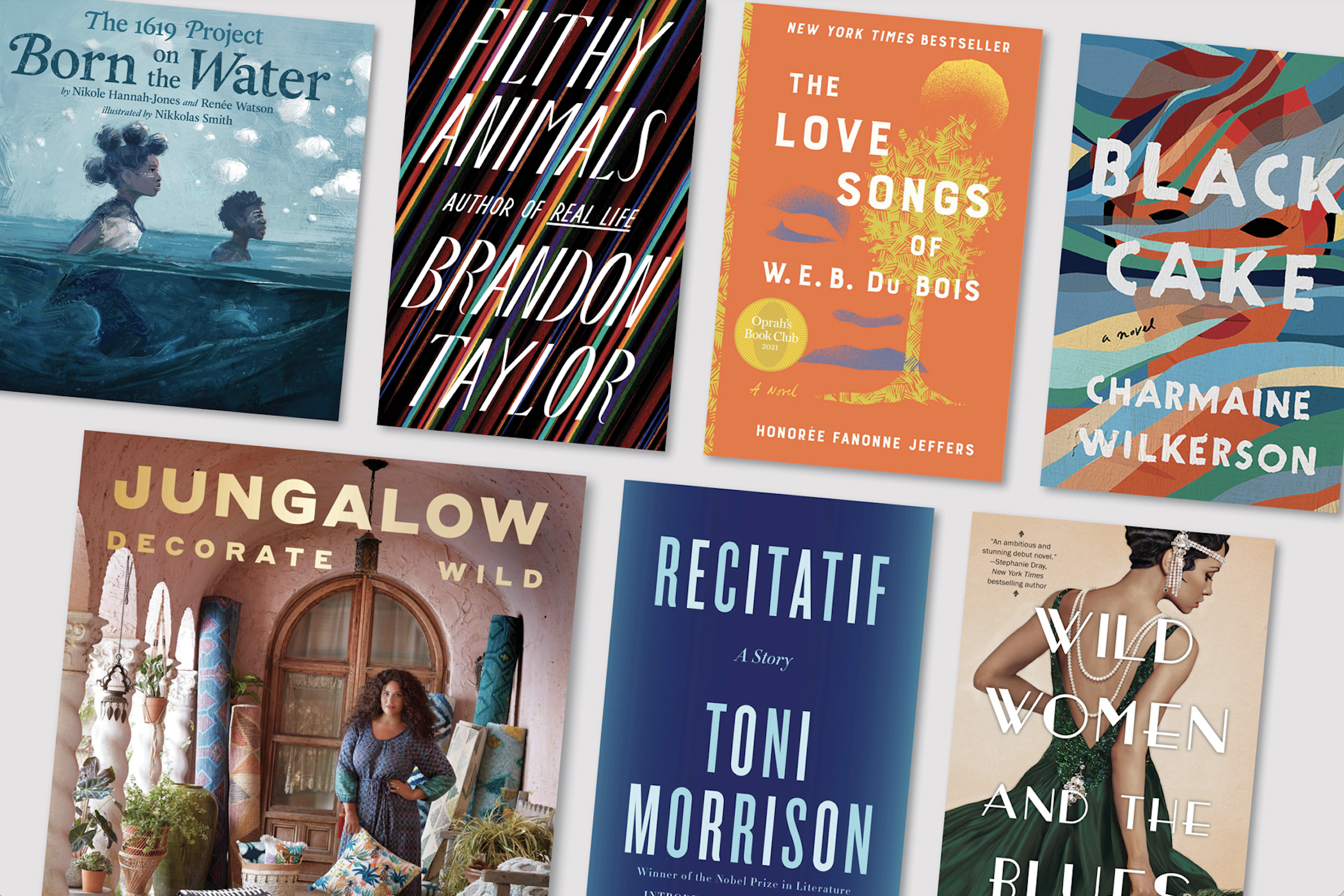 7 Black Authors To Read for Black History Month
University Book Store celebrates Black History Month by highlighting several titles from Black authors that booksellers love. Check out this selection from several genres: short stories, contemporary fiction, historical romance, interior design, and kids. Plus discover even more great titles by contemporary and classic Black authors at the U District store and ubookstore.com.
Ready to read one? Click on the book cover to visit the book on the University Bookstore website. You can learn more and order!
---
A beautiful, arresting story about race and the relationships that shape us through life by the legendary Nobel Prize winner—for the first time in a beautifully produced stand-alone edition, with an introduction by Zadie Smith.
 Recitatif is our February Book of the Month! Save 25% on your purchase in-store and at ubookstore.com today!
In this 1983 short story—the only short story Morrison ever wrote—we meet Twyla and Roberta, who have known each other since they were eight years old and spent four months together as roommates in St. Bonaventure shelter. Inseparable then, they lose touch as they grow older, only later to find each other again at a diner, a grocery store, and again at a protest. Seemingly at opposite ends of every problem, and at each other's throats each time they meet, the two women still cannot deny the deep bond their shared experience has forged between them.
Morrison herself described Recitatif, a story which will keep readers thinking and discussing for years to come, as "an experiment in the removal of all racial codes from a narrative about two characters of different races for whom racial identity is crucial." We know that one is white and one is Black, but which is which? And who is right about the race of the woman the girls tormented at the orphanage?
A remarkable look into what keeps us together and what keeps us apart, and how perceptions are made tangible by reality, Recitatif is a gift to readers in these changing times.
---
The award-winning poet and essayist makes her fiction debut with this epic—an intimate yet sweeping novel with the freshness and forcefulness of Homegoing, The Turner House, and The Water Dancer —that chronicles the journey of one American family from the centuries of the colonial slave trade through the Civil War to our own tumultuous time.
The great scholar, W. E. B. Du Bois, once wrote about the Problem of race in America, and what he called "Double Consciousness," a sensitivity that every African American possesses in order to survive. Since childhood, Ailey Pearl Garfield has understood Du Bois's words all too well. Bearing the names of two formidable Black Americans—the revered choreographer Alvin Ailey and her great grandmother Pearl, the descendant of enslaved Georgians and tenant farmers—Ailey carries Du Bois's Problem on her shoulders.
Ailey is reared in the north in the City but spends summers in the small Georgia town of Chicasetta, where her mother's family has lived since their ancestors arrived from Africa in bondage. From an early age, Ailey fights a battle for belonging that's made all the more difficult by a hovering trauma, as well as the whispers of women—her mother, Belle, her sister, Lydia, and a maternal line reaching back two centuries—that urge Ailey to succeed in their stead.
To come to terms with her own identity, Ailey embarks on a journey through her family's past, uncovering the shocking tales of generations of ancestors—Indigenous, Black, and white—in the deep South.
---
Denny S. Bryce was one of the featured authors in University Book Store's "Julia Quinn Presents" event series and our booksellers love this historical romance novel! You won't want to miss this fantastic debut from an up-and-coming superstar.
 In a stirring and impeccably researched novel of Jazz-age Chicago in all its vibrant life, two stories intertwine nearly a hundred years apart, as a chorus girl and a film student deal with loss, forgiveness, and love…in all its joy, sadness, and imperfections.
1925: Chicago is the jazz capital of the world, and the Dreamland Café is the ritziest black-and-tan club in town. Honoree Dalcour is a sharecropper's daughter, willing to work hard and dance every night on her way to the top. Dreamland offers a path to the good life, socializing with celebrities like Louis Armstrong and filmmaker Oscar Micheaux. But Chicago is also awash in bootleg whiskey, gambling, and gangsters. And a young woman driven by ambition might risk more than she can stand to lose.
2015: Film student Sawyer Hayes arrives at the bedside of 110-year-old Honoree Dalcour, still reeling from a devastating loss that has taken him right to the brink. Sawyer has rested all his hope on this frail but formidable woman, the only living link to the legendary Oscar Micheaux. If he's right—if she can fill in the blanks in his research, perhaps he can complete his thesis and begin a new chapter in his life. But the links Honoree makes are not ones he's expecting…
---
From Justina Blakeney, Named one of "The 20 most famous Interior Designers Working Today" by Architectural Digest, the ultimate guide to designing wildly creative interiors that are free-spirited, layered, and deeply personal.
Justina Blakeney's new book is her biggest, boldest, and most beautiful volume yet, filled with irresistible style, original patterns, and artwork—lushly photographed by Dabito. In each chapter, Justina shares her distinctive point of view on everything design fans want to know—how to make bold choices with color and pattern, how to take cues from nature, how to authentically glean inspiration from their heritage and travels, how to break rules, and all the other paths to truly begin to decorate wild. Along the way, Justina also shares personal narratives, practical advice, and nuanced insight into how she lives in her own space—how she reconnects with nature, how she plays and stays inspired, how she gives herself permission to feel free and wild, and how readers can do the same.
Jungalow is the term coined by Justina for the brand that embodies her wild, but cozy and homey, style. Copycats abound, but there is no other book like this one—offering Justina's authentic, encouraging voice and approachable, signature style.
---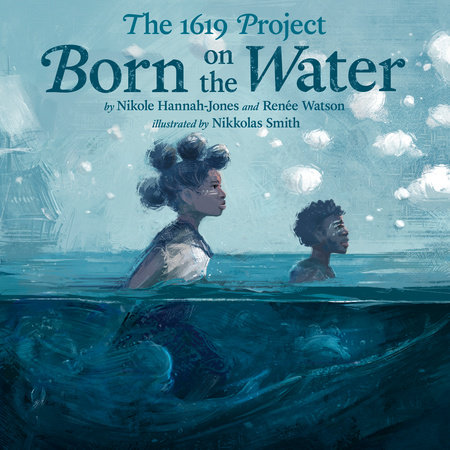 The 1619 Project's lyrical picture book in verse chronicles the consequences of slavery and the history of Black resistance in the United States, thoughtfully rendered by Pulitzer Prize-winning journalist Nikole Hannah-Jones and Newbery honor-winning author Renée Watson.
 A young student receives a family tree assignment in school, but she can only trace back three generations. Grandma gathers the whole family, and the student learns that 400 years ago, in 1619, their ancestors were stolen and brought to America by white slave traders.
But before that, they had a home, a land, a language. She learns how the people said to be born on the water survived.
With powerful verse and striking illustrations by Nikkolas Smith, Born on the Water provides a pathway for readers of all ages to reflect on the origins of American identity.
---
In this moving debut novel, two estranged siblings must set aside their differences to deal with their mother's death and her hidden past—a journey of discovery that takes them from the Caribbean to London to California and ends with her famous black cake.
In present-day California, Eleanor Bennett's death leaves behind a puzzling inheritance for her two children, Byron and Benny: a traditional Caribbean black cake, made from a family recipe with a long history, and a voice recording. In her message, Eleanor shares a tumultuous story about a headstrong young swimmer who escapes her island home under suspicion of murder. The heartbreaking journey Eleanor unfolds, the secrets she still holds back, and the mystery of a long-lost child, challenge everything the siblings thought they knew about their family, and themselves.
Can Byron and Benny reclaim their once-close relationship, piece together Eleanor's true history, and fulfill her final request to "share the black cake when the time is right?" Will their mother's revelations bring them back together or leave them feeling more lost than ever?
Charmaine Wilkerson's debut novel is a story of how the inheritance of betrayals, secrets, memories, and even names, can shape relationships and history. Deeply evocative and beautifully written, Black Cake is an extraordinary journey through the life of a family changed forever by the choices of its matriarch.
---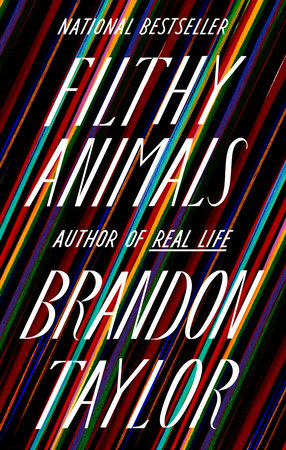 Named a Most Anticipated Book of the Year by TIME, Elle, Enterntainment Weekly, Cosmopolitan, O: The Oprah Magazine, Harper's Bazaar, Marie Claire, BuzzFeed, Vulture, Thrillist, The Week, Lit Hub, The Rumpus, The Millions, and Paperback Paris.
A group portrait of young adults enmeshed in desire and violence, a hotly charged, deeply satisfying new work of fiction from the author of Booker Prize finalist Real Life.
In the series of linked stories at the heart of Filthy Animals, set among young creatives in the American Midwest, a young man treads delicate emotional waters as he navigates a series of sexually-fraught encounters with two dancers in an open relationship, forcing him to weigh his vulnerabilities against his loneliness. In other stories, a young woman battles with the cancers draining her body and her family; menacing undercurrents among a group of teenagers explode in violence on a winter night; a little girl tears through a house like a tornado, driving her babysitter to the brink; and couples feel out the jagged edges of connection, comfort, and cruelty.
One of the breakout literary stars of 2020, Brandon Taylor has been hailed by Roxane Gay as "a writer who wields his craft in absolutely unforgettable ways." With Filthy Animals he renews and expands on the promise made in Real Life, training his precise and unsentimental gaze on the tensions among friends and family, lovers and others. Filthy Animals is a tender portrait of the fierce longing for intimacy, the lingering presence of pain, and the desire for love in a world that seems, more often than not, to withhold it.