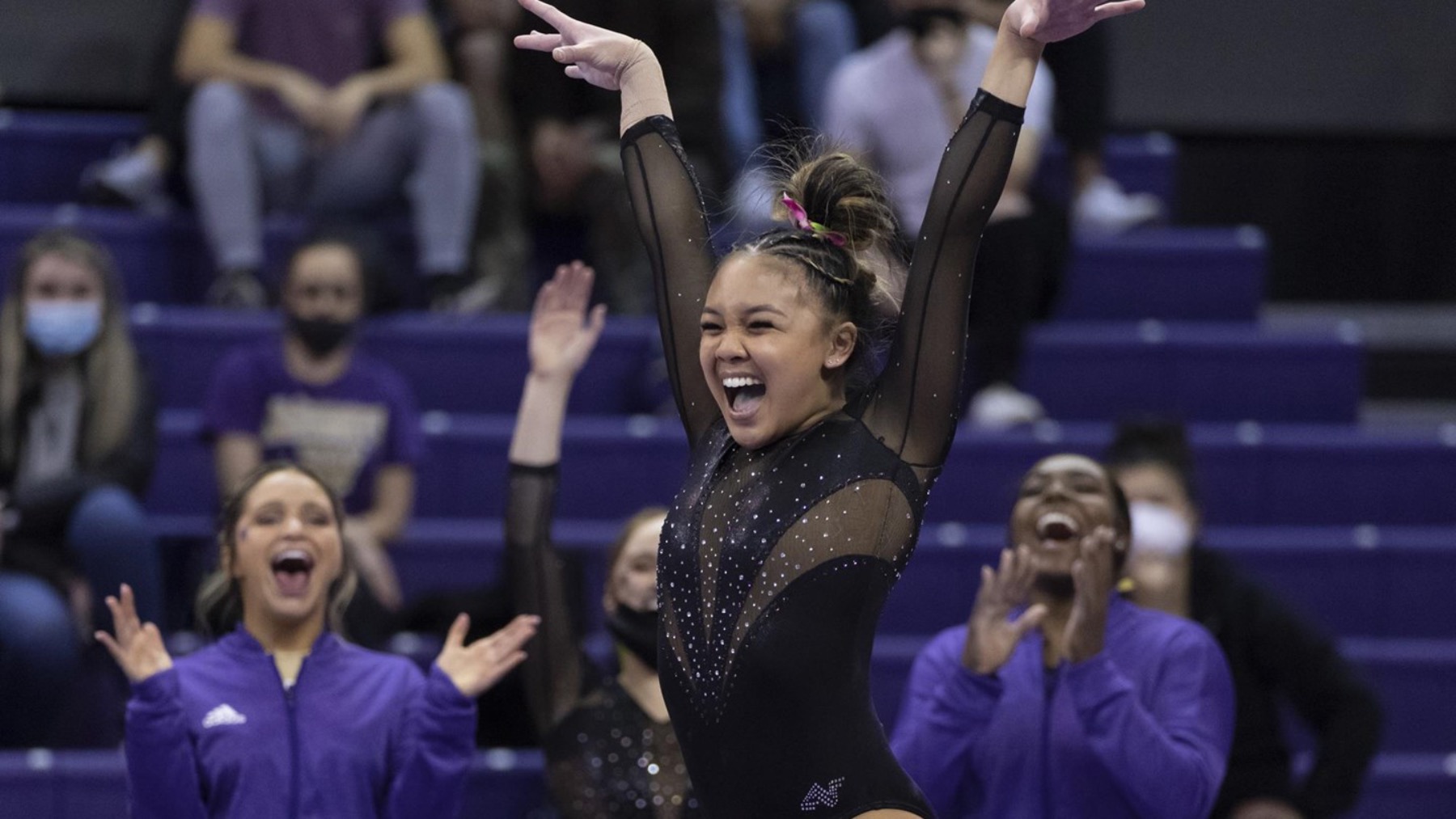 UW Athletics Winter Discounts
The UW Athletic Department has partnered with The Whole U to offer our UW employees discounted pricing to special Husky sporting events this year and we are excited to promote some of our best offers for the upcoming months!
Date: Monday, February 21
Time: 6:00 PM 
Join us for the UW Women's Gymnastic competition on Monday, February 21 at 6 PM in the Alaska Airlines Arena as the Huskies face-off against Utah who is ranked third in their division. With these special athletic offers, UW employees have the chance to attend this match for a low discounted price of only $2! 
Let's Purple Out
Wear your best purple as your Huskies take on Utah in the biggest meet of the season!
Grit Before Glory t-shirt giveaway for the first 250 fans
Grit Before Glory button giveaway for the first 500 fans
Purple pom giveaway for the first 1000 fans
Alaska Airlines flight voucher raffle
Vs. Oregon 
Date: Saturday, March 5
Time: 4:30 PM 
To honor Youth Sports Day returning, UW Athletics and The Whole U have come together to offer a special discounted pricing at $14 for each of these games. In addition to purchasing a ticket for the Oregon matchup, your package will include the opportunity to purchase more discounted group tickets to this exciting game, a guided tunnel tour into the Husky Stadium and on the field before the game begins, access to courtside warmup viewing in the arena, and a pair of purple UW socks. Come out to enjoy these Husky Men's Basketball games as they approach Pac-12 Tournament play!
If you have any questions regarding updates on COVID-19 precautions, then click here for more information with updated health and safety measures from Washington Athletics.