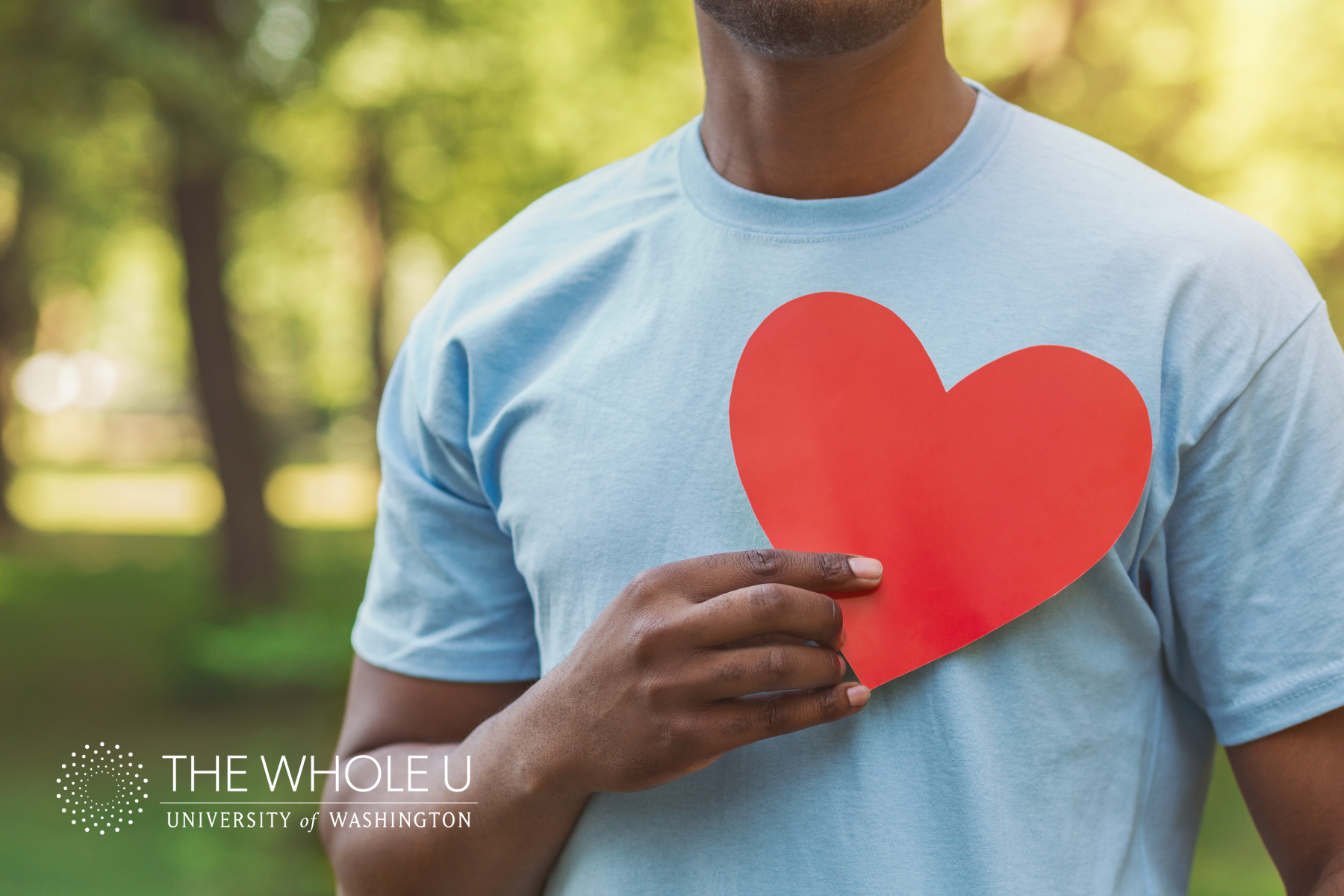 Integrate Social Impact into your Life
The immense uncertainty and global tension of the past two years, resulting largely from the global Covid-19 pandemic, has more fully exposed the glaring issues of inequality and wealth disparity in America and around the world.
Meanwhile, ambiguity about the economy and political landscape has intensified an already profound divide on issues that negatively and disproportionately impact marginalized communities – issues such as voting rights, access to resources, climate justice, police reform, gun violence, food insecurity and immigration rights.
If the new year finds you wanting to make a difference but paralyzed by compassion fatigue, one of your challenges may be how best to turn intention into action: you want to help but don't know where or how to start. The UW Combined Fund Drive's (UWCFD) goal is to help you identify, connect with, and engage on behalf of those causes about which you are passionate.
As with any lifestyle change, the combination of making a commitment, setting achievable goals, and making your choices habit are essential to success. And you may already have more social impact than you realize: if you vote, take public transportation, recycle, choose to go meatless all or some of the time, donate to nonprofits, donate blood, or offset your carbon footprint, you are engaged in individual activism.
A great place to start integrating activism into your life is with the UWCFD Do Good, Feel Good: Have an Impact checklist of 22 small, daily actions you can take to leave an impact in our world and influence positivity, love, and community.
Learn More about Social Impact
Looking for more? Take a deeper dive into the following suggestions. Of course, it's up to you to determine what best fits your skills, experiences, and goals.
Learning about the history of social movements in America is a great place to start. The UW Civil Rights and Labor History Consortium's various projects focus on movements impacting the Pacific Northwest with oral histories, maps, photos, articles and original research.
Check out these resources on social impact compiled by the UWCFD to help you develop bridge-building and activism skills.
Acknowledging your bias and engaging in truthful reflection on your own beliefs and habits of mind allows you to move forward in effecting social impact and avoid microaggressions – the subtle, every day, frequently unintentional interactions or behaviors that communicate some sort of bias toward historically marginalized groups.
Engage with independent media outlets including street newspapers, independent Black newspapers, nonprofit news outlets, and news sites focused on communities of color.
Ready to Act?
In the article Integrating activism into everyday life, researchers at think-tank Effective Activist note the two most impactful actions an individual can take to create change:
Choose an impactful career and volunteer wisely.
The average person works about 80,000 hours in their lifetime, making career possibly the most impactful choice a person could make to create positive change.
Even without making a drastic career change, those whose work involves research, advocacy, direct work, or earning to give can have an impact. Getting involved with civic groups and nonprofit boards is also a great way to bring your values into action and strengthen your community.
Younger professionals in the greater Seattle area can get involved with programs like the United Way's Emerging Leaders 365 or, specifically for people of color, Project LEAD. The Young Professionals International Network operates a robust Seattle cohort focused on critical world issues.
Older activists may want to check out org, an organization that brings older and younger change makers together to solve problems, bridge divides, and create a better future for all. Aging for Life helps citizens become more informed, engaged, and conscious about aging and ageism with an emphasis on social justice and climate activism.
Seattle Works is a local civic organization helping people connect to causes and to each other through a wide range of volunteer service, leadership training, and meet-up experiences, with particular emphasis on dismantling racism and decolonizing the workplace.
Support nonprofit organizations through financial contributions or volunteerism.
Even the most efficient nonprofits need donor support to be effective.
Financial contributions to organizations you care about increase their capacity for doing good while allowing you to boost a cause about which you are passionate.Giving to a nonprofit demonstrates who you are, what you value, and the change you want to see in the world.
Not sure who or what to support? The UWCFD, your workplace giving program, has vetted hundreds of nonprofit organizations and features a wide variety of organizations with which you can connect. Do some research on a nonprofit's website and look the organization up in CharityNavigator to determine their financial allocations.
Some questions to ask as you research a prospective nonprofit:
Does the organization do work that makes you feel proud, joyful, relieved or hopeful?
What is their mission and vision and are these achievable?
Are they able to respond quickly to changing priorities?
Is the organization working locally, nationally, or internationally, and to what degree is this important to you?
Does the organization provide opportunities for you to learn more and get involved?
If you determine that an organization meets your needs, consider setting up monthly payroll deduction or making a one-time gift through the UWCFD.