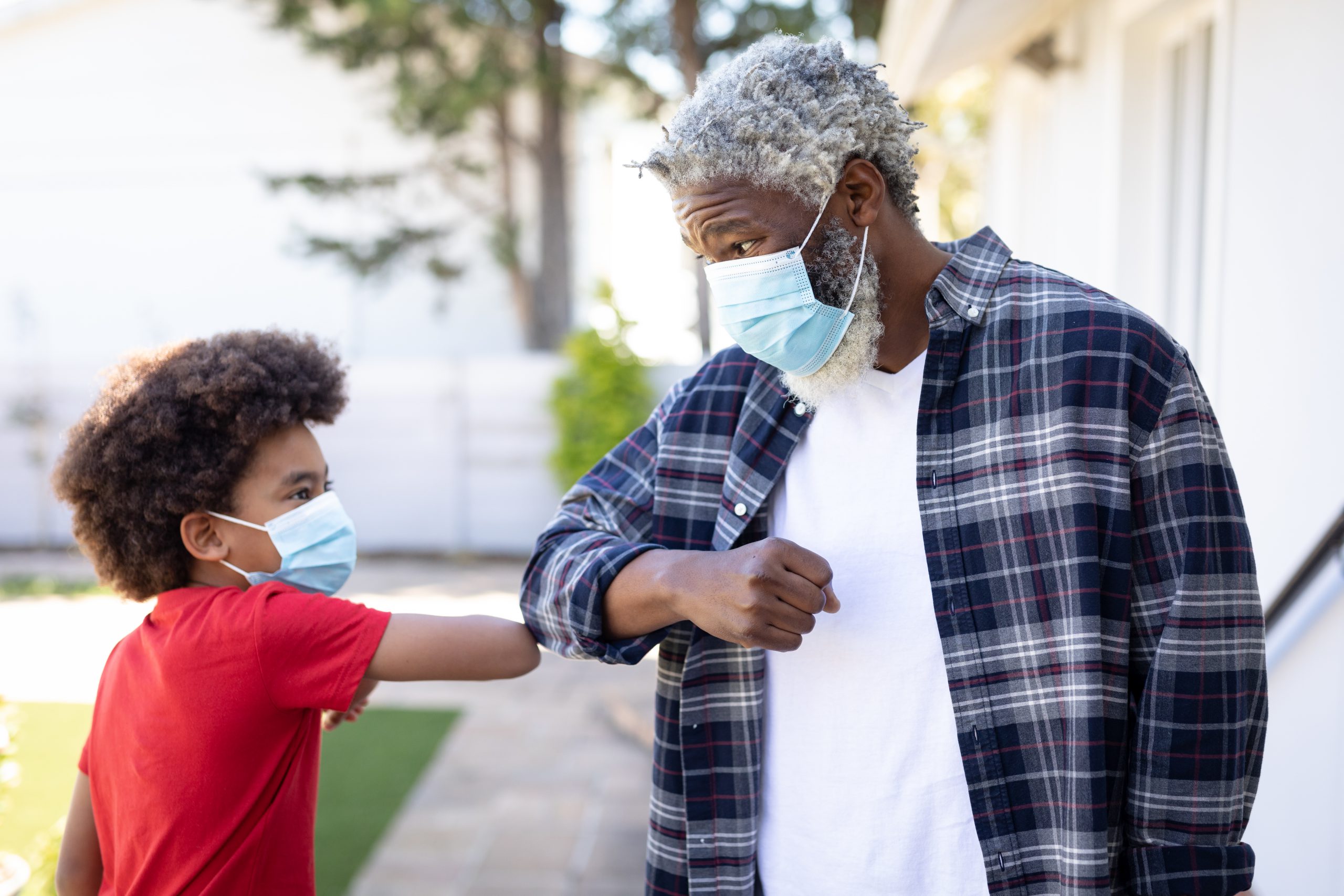 Considerations for Gathering with Family This Winter
Family gatherings can be filled with mixed emotions; excitement to see loved ones, anticipation of meeting new partners or additions to your family, a sense of obligation, anxiety over relational dynamics and more. With the ensuing continuation of the pandemic and holidays coming up around the corner for some, it can be easy to feel consumed by these feelings. Even those of us who will not be celebrating any upcoming holidays this winter season may still be gathering with family during our time off, and likely feeling some range of these sentiments.
With factors like differing personal views and state regulations on masking and COVID vaccinations still in the mix, family gatherings have an additional layer of complexity. To help us all have an amicable and joyous winter season with our families, we have come up with some suggestions for enjoying each others' company during larger family gatherings.
---
Establish family guidelines
One way to set the tone so everyone in your family knows what to expect is to establish some family guidelines around COVID protocols before gathering to meet in person. Depending on your group, this may include:
When/if to wear a mask
Whether social distancing will be implemented
Group size
Whether anyone attending wishes not to interact with those with a different vaccination status than their own
If you or anyone joining you will be traveling, pre-emptively discussing COVID regulations in whichever state you will be meeting in – and how they may potentially differ from your own approach – can help avoid "in the moment" surprises. As I learned myself while traveling to visit family just two states away last week, it is not a given that other cities and states (or your own family) will share your expectations around mask wearing. If this is something that is important to you, express your concerns to your family before anyone travels.
---
Remember to be patient and give grace
Remaining patient and gracious while discussing your family norms for COVID may be easier said than done, but it is still possible. Remember that what was been normalized to us while living in King County or other parts of Washington may look very different to what has been normalized to friends and family living in different places. The reality may also be that some family members do not feel safe participating in a larger gathering at all, or do not wish to attend if there will be unvaccinated members present; if this is the case for you or a loved one, try to be compassionate about this choice.
It may be that vaccinated family members choose to meet in smaller group first, with unvaccinated members joining later in another group. These nuances will be up to everyone to decide.
---
Take consideration of unvaccinated children
Another consideration for some families and groups will be how to approach young children who are not vaccinated. While some parents might feel at ease with letting their little ones interact freely with other family members, some parents may have more reservations.
They may be anxious about people who have recently traveled, letting their children have close contact with people who have different vaccination statuses than their own, or mask use around their kids. The most straight forward way to address this is to ask parents what makes them feel most comfortable.
If you are the parent of a young child and have some hesitation around bringing your unvaccinated children around a large group, you are not obligated to participate in activities that you are not comfortable with. Remember that you have the option to arrange with the host to arrive early before most others, to leave early before the group gets more crowded than you are ready for, or to politely decline an invitation.
---
Recognize varying comfort levels
Some of our loved ones (including ourselves) will potentially still feel like they don't fully know how to socialize with bigger groups – even when the groups consist of close friends and family – and may be nervous about "reintegrating" into these types of activities. Try and have patience for anyone who feels safer keeping their mask on, staying outside, talking less than usual, or leaving early before they feel overwhelmed.
Many people are still getting back into the groove of doing things outside the safety and familiarity of their own homes, and getting used to large social gatherings will take a different amount of time and exposure for everyone.
---
Keep in mind your personal needs
The best advice to keep in mind for family gatherings this season is to try and remain as gracious with others as possible without having to compromise what you feel is best for your safety. It's ok to say no to an invite, it's ok to ask people to mask in your home if that is your preference, it's ok to ask if you can arrive or leave an event early, and it is ok to feel a little extra protective over exposing your children to new people during this time.
We will all have different ideas on what is best for us. Remember that we are all doing our best to both enjoy ourselves and stay connected to each other while also protecting our health the best way we know how. Even though winter gatherings this year may not look exactly how some of us hoped or expected, we can still enjoy each other if we stay mindful of communicating our needs, and respecting the needs of others. May we all find it in ourselves to embrace this season, and to remember that we're all in this together.