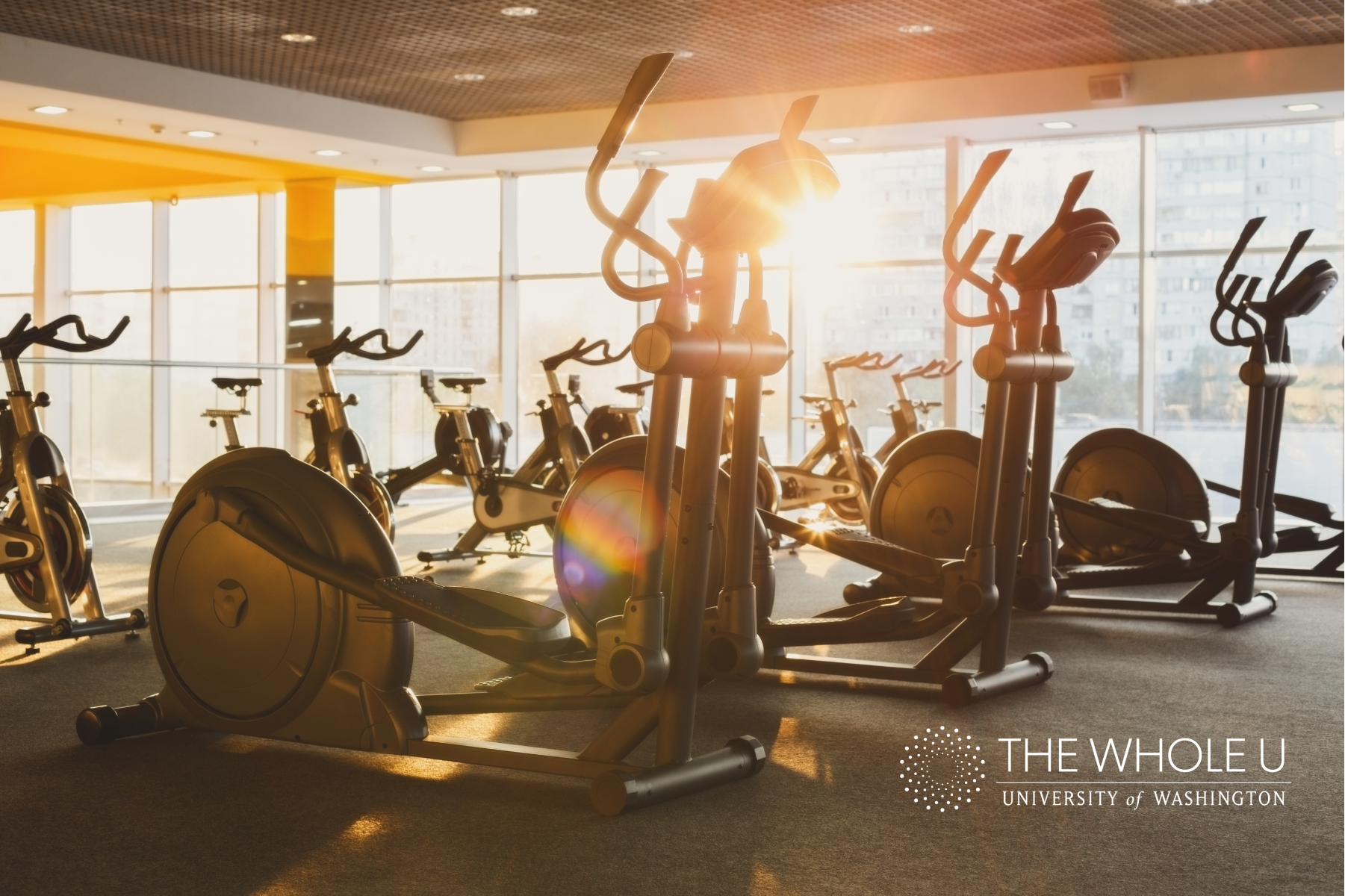 Returning to the IMA After COVID-19
Summer is here and the pandemic restrictions are lifting! It's time to get back to the gym and resume (or start!) your workout routine. For many, this is a welcome relief. For others, this return to normal brings some anxiety. We've become used to staying home, and don't know what to expect from a return to the gym. Is it safe? Or will you be surrounded by sweaty, breathy people?
Rest assured that the IMA and many other gyms are continuing to take COVID-19 precautions to provide a safe and healthy environment to get you back into the swing of things with a multitude of fun exercise options! Faculty and staff are more than welcome to purchase a membership to the IMA or a class pass. So what are you waiting for?
---
IMA Safety Precautions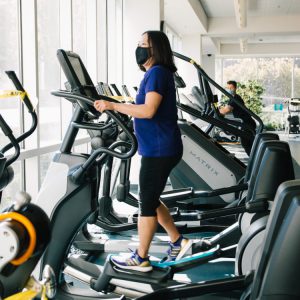 Since the start of the pandemic, the IMA has done an incredible job of adopting important COVID-19 protocols to provide our patrons a safe workout environment. As we approach the end of the pandemic, safety is still our top concern. With the Governor's recent loosening of restrictions, we are choosing to move slowly and cautiously back to normal. We follow all state guidelines – and go beyond, from increased numbers of sanitizer stations, reduced capacity, and social distancing to offering a plethora of virtual options.  
You will see signage and taping in the IMA to help you know what to do. Face coverings are still required at the IMA, even when exercising, and our fastidious cleaning protocols remain in place. To help you visualize what your visit to the IMA might look like, we've created a webpage with photos and detailed information about what to expect at www.washington.edu/ima/ima-reopening-visuals. 
---
So Many Choices
If you're not quite ready to go back to the gym in-person, please know that we are still offering all of our online options. The virtual choices are many: personal training, group fitness classes, nutrition counseling, and mindfulness.  See details about these options below – and remember, group fitness and mindfulness are covered by your Class Pass!  
If you are ready to go back to in-person exercising, one of the best things about UW Recreation is its variety and diverse programming!  The IMA has a wide range of fun options:  
Hire a personal trainer. Your personal trainer will work one-on-one with you to help you meet your fitness and training goals.  
Take a fitness class. Weekly classes include Boot Camp, Barre Burn, HIIT, Total Body, Electro Cycle, Modern Dance, Jazz and Hip Hop!  Get in shape and meet new friends at the same time!  
Swim. Enjoy up to 45 minutes of lap swimming at the Pavilion Pool.
Rent a kayak or canoe. The boat selection at the Waterfront Activities Center can accommodate a single paddler up to a group of four. Admire the gorgeous scenery and wildlife while you enjoy some outdoor exercise.
Practice mindfulness. De-stress with our weekly mindfulness classes, including many types of yoga, deep stretching, movement break, and "Triple M" (Mindful Movement & Meditation).  We also offer specialty mindfulness classes including Yoga for Healing, Meditation for Stress-Free Living, Nutrition Building Blocks, and Yoga Basics.  
Focus on nutrition. Our resident peer nutritionist will work one-on-one with you to provide individualized nutrition counseling.  She supports her clients in developing a healthy relationship with food, movement, and their bodies, prioritizing physical and mental wellbeing, sustainable health-promoting behaviors, and self-care rather than weight loss and management.
Book a climbing class or outdoor trip with UWILD. UWILD has scheduled some exciting outdoor trips, including backpacking, hiking and kayaking. Meet new friends and have a blast enjoying the Pacific Northwest!
Climb. Crags Climbing Center is open – be sure to make a reservation.
Practice your golf swing. The golf range is open – be sure to make reservations in advance.
Rent some outdoor equipment. The UWILD Gear Garage offers rentals of outdoor equipment for biking, camping, mountaineering, backpacking, fishing, and rock climbing at reasonable rates for students and the UW community.
Summer intramural's. Register now for 3 v 3 Soccer, Softball, Tennis (co-rec doubles, men's doubles, women's doubles, women's singles & women's doubles), Ultimate Disc, Spike-ball Tournament, and the 2 v 2 Sand Volleyball Tournament!
Use our outdoor spaces. There are a few outdoor spaces that are open for drop-in recreation: Chase Anderson Basketball Court, Denny Field, grass Fields #2 and #4, and Husky Rock.  
---
How to Get Started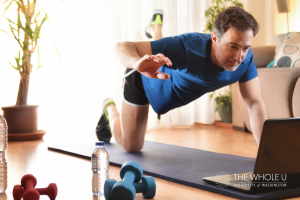 If you've kept exercising throughout the pandemic, you can skip this section of the article – or better yet, consider that the return to normalcy and getting back into the gym can provide a great reset point to re-evaluate what you want from your exercise program, and continue reading.
It might be time to try something new in your fitness regime. If you are one of many who paused your workout routine during the COVID crisis, then definitely keep on reading. We have some advice to help make your return to the gym a great experience.
 1. Use your health and fitness goals as a guide.
Do you want to focus on strength training and put on some muscle? Are you looking to improve your run times? Do you want to address stress/anxiety or your nutritional status? Put some thought into what you would most like to accomplish this summer and make it happen. 
2. Consider whether you prefer to work out alone or with other people.
Everyone is different in this respect, and you'll want to start back in with what's easiest for you, psychologically speaking. Are you an introvert or an extrovert? Shy or outgoing? If you're not sure, that's fine – you're probably somewhere in-between and will be successful with either individual training or a class. If you're new to the UW campus, choosing a group exercise option is a fantastic way to meet people.  
3. Start slow.
Plan to start with some easier workouts and increase the intensity only when you feel your body can handle it. Let your trainer or instructor know what you've been doing (or not doing!) for the past year. No one expects you to make up for a year of COVID-19 in a day – and trying to do so is a recipe for failure. Cut yourself some slack! 
Questions? All the information you need to know about UW Recreation can be found at these two  websites: www.washington.edu/ima and www.washington.edu/ima/ima_guidelines. Of course, you can always give us a call or drop by, too. 
---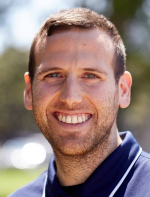 Jeff is a 10 year veteran of the fitness industry and has his masters degree in exercise science. At a young age, Jeff learned the power and importance of health and wellness as he lost 127 lbs with the aid of a personal trainer.
Since that time, Jeff has moved on to manage fitness programs at a variety of locations and hopes to instill his passion for wellness in you! Jeff is the fitness manager at UW Recreation. Jeff is…NASM CPT / AFAA CPT / ACE GFI / TRX / F45 instructor / CPR/First Aid.