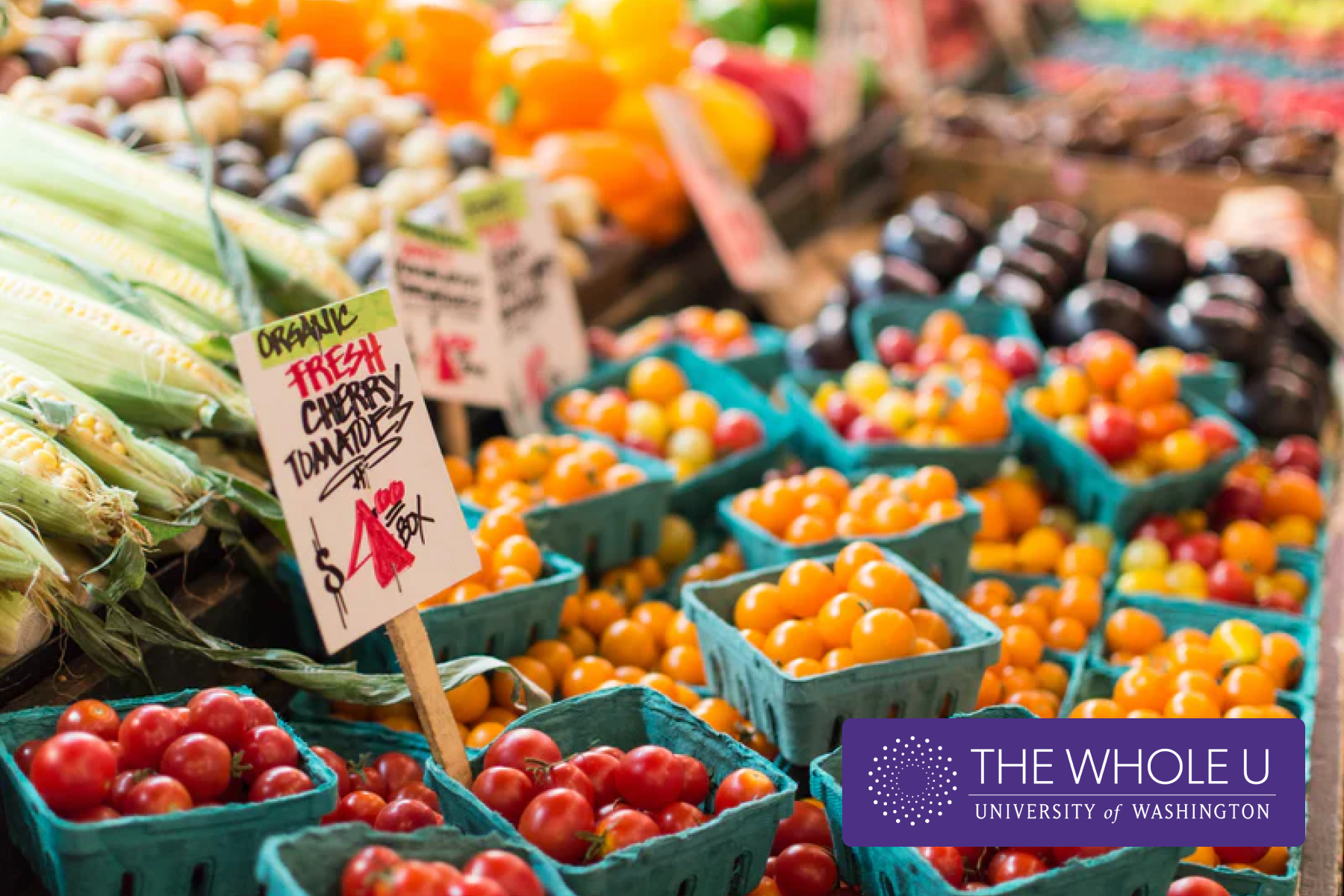 Eat Locally and Seasonally This Summer
If April showers bring May flowers, then June must bring its veggies and fruits. Summer is here in the Pacific Northwest, and while it's important to get outside and soak in some of that Vitamin D so many of us are lacking in this region, eating our locally grown goods can be another way to get the nutrition we need while supporting our local farms and community growers.
If summer picnics and BBQs are in your plans, consider bringing seasonally and locally grown or sourced foods on your plate. Here's 3 main reasons why you should eat seasonally or locally.
Your produce will be higher in nutritional value.
Fruits and vegetables begin to lose some of their key nutrients within 24 hours of being picked. That, coupled with the amount of time it takes for produce to travel to the local grocery store, can mean fruits and veggies can lose up to 30% of their nutritional content by the time it gets on your plate[1].
Freshly picked produce contain higher amounts of the vitamins and nutrients we need to stay healthy and full of energy. In addition, many farm-fresh goods have less exposure to artificial lights, temperature changes, or added chemicals that keep produce "fresh" during transportation.

---
You're practicing sustainability.
With globalization, food travels an average of 1,500 miles before it ends up on your plate[2]. Agribusinesses use a great amount of natural resources to transport, pack, and preserve products. By relying more on local farms, you are eating food that has traveled a shorter distance, thus supporting more eco-friendly and sustainable farming practices.
Many small and local farms also tend to use certified-organic practices that reduce the amount of pesticides and chemicals, minimizing the amount of waste and pollution put into the Earth.

---
You invest directly in your community.
Local farms and growers are often family-owned small businesses that support the local community economy. Many of these businesses come together at farmers markets, with. the goal to create community gather spaces in urban areas and provide them vibrant and viable local food systems across economically and environmentally sustainable farms.
In Washington state alone, the Farmers Market Association works with over 110 member farms plus hundreds of local vendors. Many farmers markets across Washington accept SNAP EBT, WIC & Senior FMNP vouchers, and offer fruit and vegetable incentives (also called "SNAP Market Match") for shopping at the farmers market, increasing accessibility for healthy and nutritious food to all communities.

Food is an essential part of our lives. It's important to pay attention to how our food is grown and produced. A farmers' market creates space for community members to gather and discuss nutrition and agricultural practice, building relationships between farmers and people. Take a look at the Washington State Farmers Market Association website to find a market and its vendors near you.
---
Find Locally-Grown Produce at the UW District Market
Did you know that you could find organic student-grown produce on the retail shelf on campus all summer at UW District Market?
You can also shop for Community Supported Agriculture by becoming a member of the UW Farm CSA Program. All food grown at the UW Farm is conducted following NOP (National Organic Program) methods and GAP (Good Agricultural Practices) pre-harvest, harvest, wash/pack, storage and transportation health practices. The three types of CSA programs offered by the UW Farm provide Summer, Peak and Fall produce boxes for members.
Learn more about the UW Farm CSA
Learn more about the UW Farm
---
Download our Seasonal Produce Guide
Want to learn about locally grown produce you can find in Washington state? Check out our Washington Seasonal Produce Guide. You'll receive a handout containing a list of local and seasonal produce grown right in our backyards for you to reference this summer and all year round! Click here to register and download your PDF. 

---
References
[1] https://ucanr.edu/datastoreFiles/608-97.pdf
[2] https://cuesa.org/learn/how-far-does-your-food-travel-get-your-plate