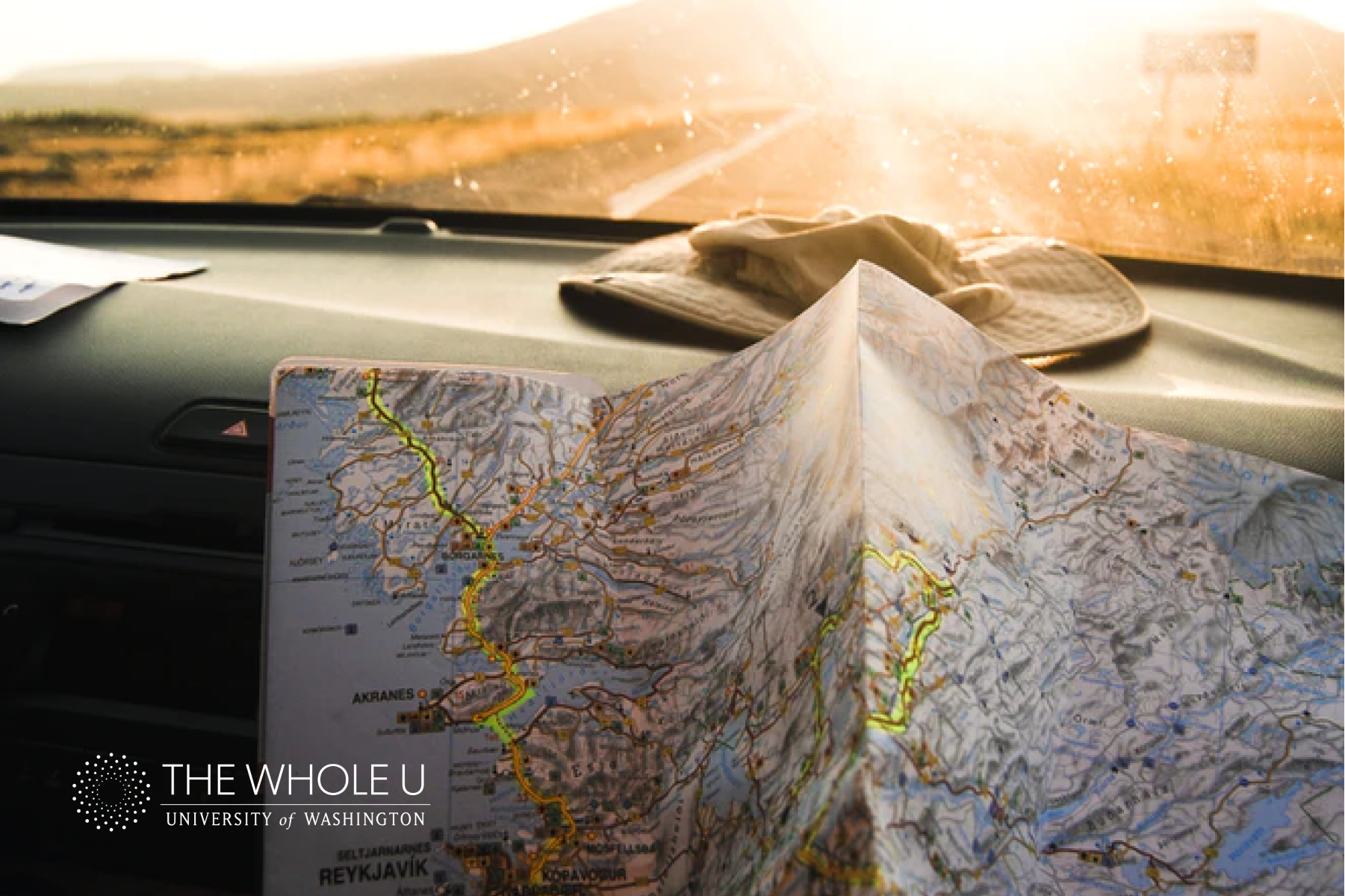 Is It Almost Time to Get Back to Traveling?
After over a year of lockdowns, political uncertainty, and the general stress caused by the COVID-19 virus, all of us are in need of a good vacation. As more people get vaccinated and some semblance of normalcy returns, many of us are asking ourselves, should we take that long delayed summer vacation?
Journeys of travel, growth, and discovery are worth celebrating, and this year certainly looks more promising than compared to the last. According to the latest Consumer Behavior Trends Report, about 45% of American feel safe to travel, with nearly half already planning trips in the next 3 months. Still, choosing to travel during the pandemic is not a light matter. If traveling is on your horizons, make sure to take these important points into consideration.
---
Safety Precautions
The CDC recommends delaying travel until you are fully vaccinated. People who are fully vaccinated with an FDA-authorized vaccine or a vaccine authorized for emergency use by the World Health Organization can travel safely within the United States.
People are considered fully vaccinated:
2 weeks after their second dose in a 2-dose series, such as the Pfizer or Moderna vaccines, or-
2 weeks after a single-dose vaccine, such as Johnson & Johnson's Janssen vaccine
If you have a condition or are taking medication that weakens your immune system, you may not be fully protected even if you are fully vaccinated. Talk to your healthcare provider, even after vaccination, you may need to continue taking all precautions.
While traveling, the following safety precautions should be implemented to protect yourself and others.
During Travel:
Wearing a mask over your nose and mouth is required on planes, buses, trains, and other forms of public transportation traveling into, within, or out of the United States and while indoors at U.S. transportation hubs such as airports and stations.
Follow all state and local recommendations and requirements, including mask wearing and social distancing.
After Travel:
Self-monitor for COVID-19 symptoms; isolate and get tested if you develop symptoms.
Follow all state and local recommendations or requirements.
You do not need to get tested or self-quarantine if you are fully vaccinated or have recovered from COVID-19 in the past 3 months. You should still follow all other travel recommendations.
If you are not fully vaccinated and must travel, you should take the following precautions:
Before you travel:
Get tested with a viral test 1-3 days before your trip.
While you are traveling:
Wearing a mask over your nose and mouth is required on planes, buses, trains, and other forms of public transportation traveling into, within, or out of the United States and while indoors.
Avoid crowds and stay at least 6 feet/2 meters (about 2 arm lengths) from anyone who is not traveling with you.
Wash your hands often or use hand sanitizer (with at least 60% alcohol).
After you travel:
Get tested with a viral test 3-5 days after travel AND stay home and self-quarantine for a full 7 days after travel.
Even if you test negative, stay home and self-quarantine for the full 7 days.
Be sure to check the CDC guidelines for maintaining safe travel practices.
---
Destination Quarantine Policies
Throughout the course of this pandemic, many parts of the US have remained open with many more opening up as vaccine roll-out measures continue. State, local, and territorial governments may have travel restrictions in place, including testing requirements, stay-at-home orders, and quarantine requirements upon arrival. If you are considering domestic travel, research your travel destination's COVID precaution measures. Click here to do so on the CDC website. 
If international travel is on your mind, you may have to do a little more research. Many countries are prohibiting non-essential travel for Americans, but today we are seeing some countries slowly begin to open to vaccinated travelers. When visiting another country, it is important to note their vaccination roll-out phases and quarantine measures. The CDC is maintaining an updated list of countries and their travel notices.
---
Cancellation/Emergency Policies
In the case of an emergency and you must cancel your trip, you will want to get all your money back, or at least be able to reschedule your trip.
Buying travel insurance can be one way to protect your pockets as you make your plans. Travel insurance can cover a host of expenses from medical bills if you get sick to lost baggage to forfeited deposits if you have to cancel your trip. There is a myriad of options you can look into for yourself online. Be sure look into a reputable company with positive reviews. It's worth exploring the different reviews to see which ones suit your needs best.
Some travel credit cards have travel insurance options built into their plan, while some auto and health insurance plans have global travel options you can purchase. Try looking at the policies you currently hold and seeing if there is an option to extend from them.
It's also a good idea to read the cancellation policy for any big-ticket item you book, including airfare, lodging, car rentals, and tours. Be sure to choose refundable or changeable tickets and mark the dates of the cancellation deadlines so that you don't forget.
You may want to book directly with the provider rather than an online travel agency or third-party booking site. This often makes getting your money back easier since you don't need to go through another company.
---
Consider Local or Off the Beaten Path Trips
After the craziness of this year, you're probably going to want to have an intimate, thoughtful experience away from big cities and intensity — to lose the crowd. You're going to be focused on culture, getting close to nature and traditional lifestyles. Why not consider exploring this in your own back yard?
Though other countries are slowly opening up, you will be seeing distance protocols and restrictions, vaccinated sections, and limited capacity engagements that may delay your plans or otherwise test your patience. Taking a local staycation and ditching the crowds by immersing yourself in nature can be just the remedy to satisfy the urge to explore, while staying safe.
"We're on the right track: If we are diligent and patient, take care of our neighbors, get our vaccinations and get our ducks in a row, we'll be traveling in due time — with the pandemic in the rearview mirror."

– Rick Steves, UW Alum & world-renowned travel expert
---
Ask Travel Expert Rick Steves on June 25

If you still have travel questions on your mind, why not ask an expert? The Whole U is excited to host world-renowned travel expert and UW Alumni Rick Steves for an enlightening afternoon of discovery and discussion with The Whole U.
We'll talk about the joys of travel, how we can embody the philosophy of travel while at home, explore life after the pandemic, and how to prepare for travel once we can safely open again.
Click here to register for the event!
Have a question? Submit them here.