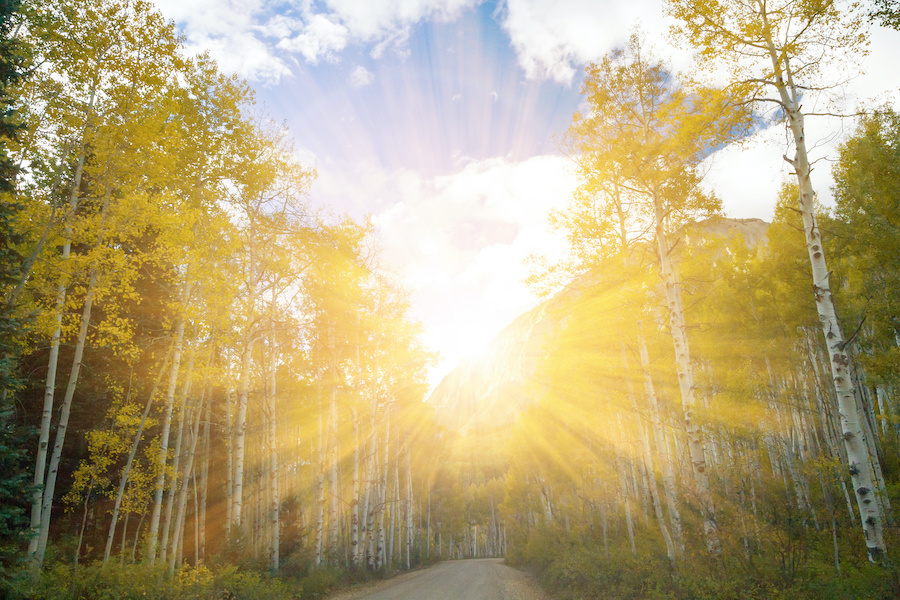 Restore Our Earth – Celebrate Earth Month
April is Earth Month, an annual event celebrated worldwide to demonstrate support for environmental protection and highlight the many ways we can keep our planet green. Earth Month reminds us to take care of our planet—whether it's cleaning up litter, planting more trees, recycling and repurposing, or going on a walk in a green space amidst the wildflowers. Take this time to consciously think about your consumption habits and form sustainable practices.
There are many opportunities to engage in Earth Month celebrations at the University of Washington. Check out a list of events and activities below and get involved!
---
30 Day Sustainability Challenge
Take the first steps to reducing your environmental footprint by joining The Whole U and UW Sustainability for a fun and impactful 30 Day Sustainability Challenge. Each day, challenge yourself to follow a sustainable tip and expand your knowledge on how to be more environmentally conscious.
Follow the tips on your own or with your Husky crew! Every little bit helps, we are all responsible for taking care of our home planet. Register for the challenge now!
---
Earth Month Kudoboard
We want to hear from you! All University of Washington staff, faculty, and students are invited to post on the Earth Month Sustainability Challenge Kudoboard, a virtual space for the UW community to celebrate nutrition together throughout March.
Click here to visit the Kudoboard and make an account with your UW email. Share how the 30-Day Sustainability Challenge is going, add your favorite tips, upload a photo, recommend books, articles, and promote events and additional resources related to sustainability. The opportunities to share are endless! Bookmark the page to find it easily next time you want to see what everyone is up to.
---
Sustainable Crafting: Crochet with Plarn (Plastic Yarn) (April 21, 5:45 p.m.)
Let's make yarn out of plastic bags, aka "plarn!"
During this workshop, we'll learn how to crochet in the round and use the plarn to make a reusable can koozie to keep your drinks cold and your hands warm.
Learn more here and register here.
---
Green Eating: Tips for Sustainably Buying, Growing and Cooking Our Food (April 22, noon)
Sustainable eating is about choosing foods that are healthful for our bodies and our environment. During this workshop, we will explore some of the clean and green ways in which we can sustainability shop for, grow and cook our foods in urban environments.
---
Articles from the UW Combined Fund Drive
All throughout April the UW Combined Fund Drive is sharing blog posts around different topics in sustainability. Tune in for tips and resources to living a more sustainable and greener life.
The first post is all about how to get in your daily dose of nature responsibly. Learn how to #RecreateResponsibly and be a steward for your environment as well as connect with organizations that feed life back into our earth through restoration, land preservation, and more.
---
Earth Day Video Series

UW Sustainability is working with UW groups to produce a series of videos demonstrating ways you can recognize Earth Day. If you would like to contribute a video, please do so. Videos can be any length and posted on YouTube or a social media platform. UW departments, student groups and individuals are all welcome to be a part of this project. Learn more here.
---
Gardening at home: a tri-campus virtual event (April 14, 12:30 p.m.)
Join UW Sustainability and gardeners from UW Bothell, Seattle and Tacoma to learn about sustainable gardening at home. This event will have a brief presentation followed by a fabulous Q&A session.
Learn more about this event and register here.
---
Sustainability Stories: Studying waste sorting at UW & ditching the diapers for environmental justice (April 15, 11:00 a.m.)

Join UW Recycling for two presentations about waste reduction. UW Recycling will dig into the University's waste sorting habits. Learn what a waste audit found at UW, and how we have addressed the findings. This will be followed by "Ditching the Diapers for Environmental Justice." Anthropological inquiry and quantitative surveys of diapering practices across subcultures in Seattle informed this grant-funded project, which has introduced more than 300 families to elimination communication and potty-training methods that reduce waste, reduce costs for struggling families, and lighten our impact on the environment.
Learn more about this event and register here.
---
Heating up: The ethics of climate change (April 19, 11:15 a.m.)
In this presentation hosted by Humanities Washington and Cascadia Colleges at UW Bothell, ethicist Brian G. Henning will discuss how global warming itself is not the only problem—it's a symptom of a larger issue concerning how we conceive of ourselves and our relationship to the natural world.
Learn more about this event and register here.
---
Screening and discussion of "Fantastic Fungi" (April 22, 6:00 p.m.)
UW Tacoma is hosting this screening of the award-winning film "Fantastic Fungi" for all UW faculty, staff and students. The screening will be followed by a Q&A session with fungi experts Erica Cline, UW Tacoma associate professor, and Renee Davis, Fungi Perfecti director of research/development.
Learn more and register for this event here
---
We're looking forward to once again celebrating Earth Month and hope to have you join us! Let us know about other community events at the University of Washington in the comments below.
Thank you to AT&T and BECU for sponsoring The Whole U.