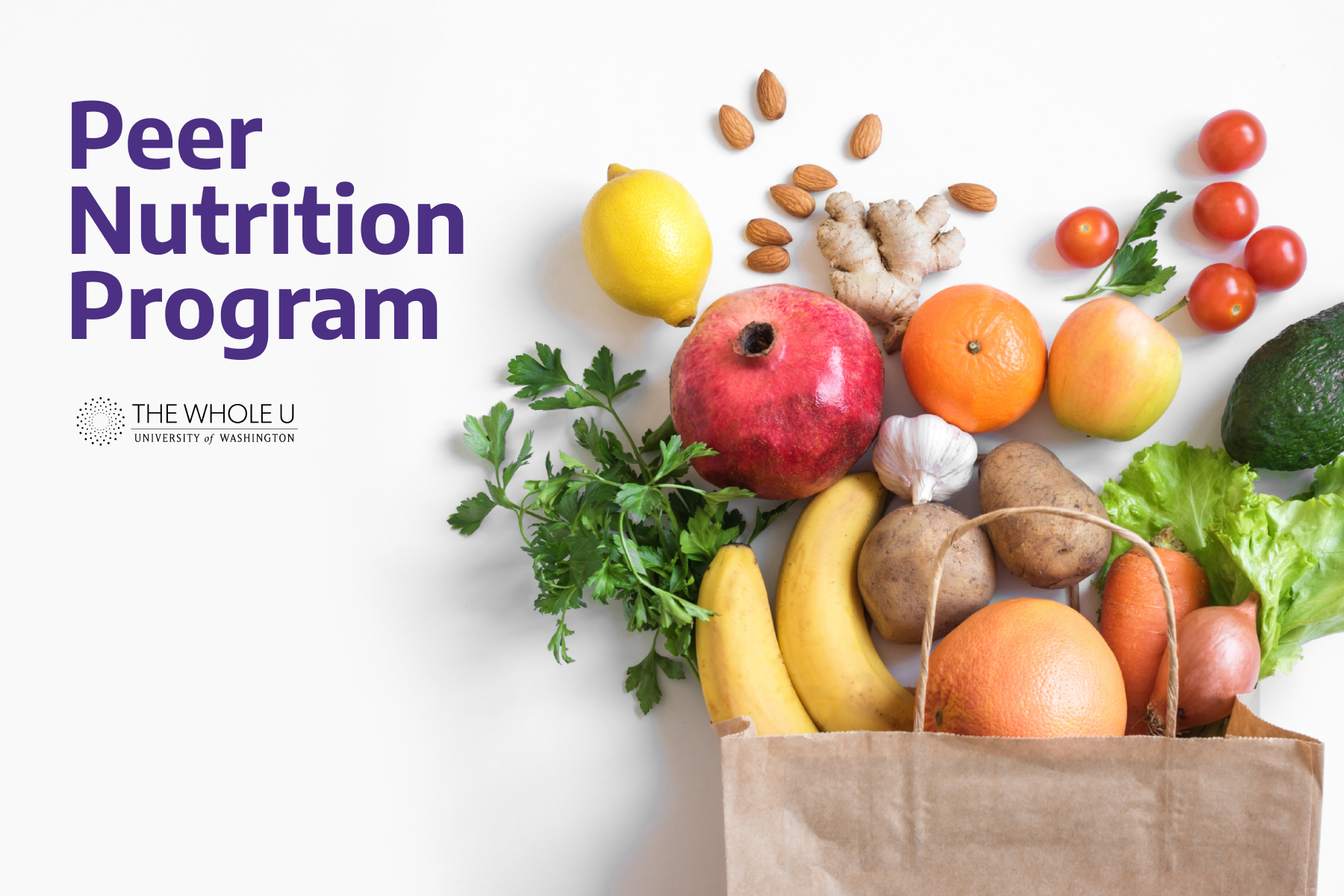 UW Recreation Now Offers Peer Nutrition Services
This year many people are facing a unique set of circumstances when it comes to healthy eating. Stress eating. Limited budget. No time to cook. A pandemic. For college students, add to that list dorm food and social eating. How can we learn how to best cope with all this, whether you are a UW student or employee?
UW Recreation is pleased to offer a new resource to the UW campus community: peer nutrition services.

Meet Ivory, an UW alumna who recently received her master's degree in Nutritional Sciences from the School of Public Health. Ivory specializes in the challenges facing college students in their quest for healthy eating and embraces a Health at Every Size approach to nutrition counseling and practices client centered and weight inclusive care. She is especially passionate about reducing weight stigma and disordered eating.
The benefits of healthy eating cannot be overstated. Research shows that good nutrition helps keep energy levels high; boosts the immune system to increase resiliency to illness; maintains stable blood sugar levels and enhances mood. According to Ivory, "My goal is to support each client in developing sustainable dietary and lifestyle habits that will continually enhance their physical and mental wellbeing."
What happens when you begin a peer nutrition program?
Ivory will work one-on-one with you to:
Complete an initial nutrition assessment to explore your relationship with food, assess your baseline dietary habits, and discuss your nutrition-related priorities
Set specific and measurable nutrition-related goals
Develop an individualized nutrition plan based on your needs and lifestyle
Provide nutrition counseling and consistent support through regular 60-minute sessions
As a Registered Dietitian Nutritionist (RDN), Ivory aims to support her clients in developing a healthy relationship with food, movement, and their bodies. She prioritizes physical and mental wellbeing, sustainable health-promoting behaviors, and self-care rather than focusing on weight loss and management.
Ivory has been an amazing addition to the UW Recreation team. To sign up for customized nutrition services, go to UW Recreation's Peer Nutrition Program. You can also learn more about this program and costs here.
---
Do you have any pressing questions about UW Recreation's Peer Nutrition Program? Reach out to UW Recreation's Fitness Manager Jeff Palmer at jpalmer8@uw.edu or to Ivory Loh at ivoryloh@uw.edu.