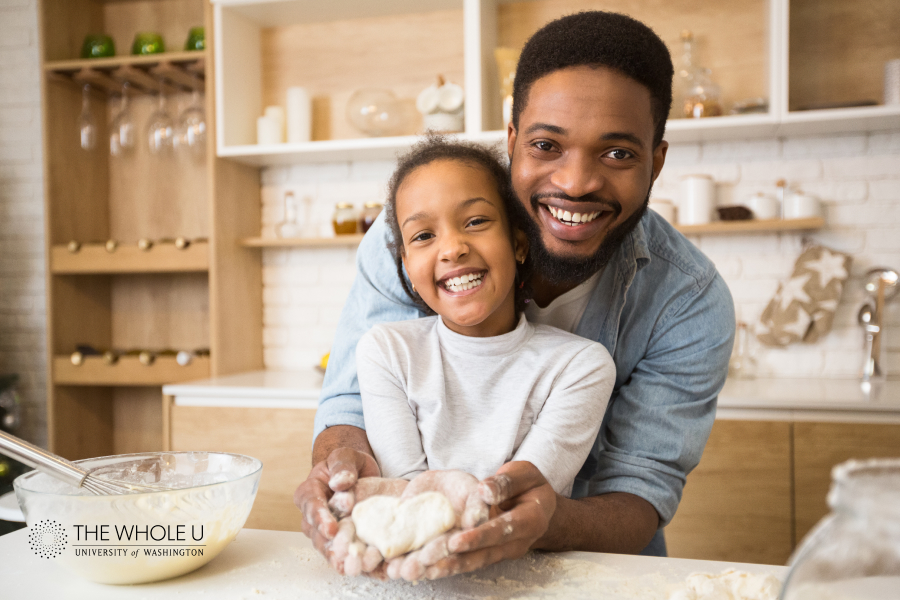 Connecting to Our Past and Future with Traditions
Traditions are a critical piece of who we are and who we are becoming. They give form and foundation to our lives. They link us to our history, our present and our future. And as we stare down the oncoming holiday season – with the ongoing uncertainty of COVID-19 – finding ways to honor the intention of our traditions and revamp them safely is more important than ever. With COVID-19 cases surging and inter-community transmission growing, public health experts are urging us all to stay home this holiday season and celebrate within the immediate household. While one of the most special parts of the holiday season is spending time with close ones, there are many ways to treasure this season from home with new traditions.
In my younger, childfree and carefree days, my friends and I had traditions that were important to us. They helped define our years as young adults as we moved away from our families and into adulthood. There was the obligatory – and delicious – Friendsgiving, an Annual Pumpkin Carving, and one of my favorites, Christmas Day Eve (my besties and I would gather and decompress after natal family time and celebrate our beloved chosen family). As we've grown older, added kids and moved, variations of these traditions survive in new places and different ways.
Traditions connect and strengthen our group and generational bonds. They increase our sense of belonging and provide comfort and security. But my favorite thing about traditions is the memories they create.
Create your own traditions!
If you want to start a tradition, it's up to you to make it happen. It's a fun practice and once you're used to doing it, it's second nature. Here are some hints to get started!
It's ok to experiment. Maybe you've got an idea you love, but no one else does. Ok, try something else. Traditions can grow, evolve and change over time. Maybe your group size or interests change. You can change your tradition to accommodate your new reality.
Involve the stakeholders. We find common ground when we are doing things that are meaningful to all parties involved. We have holiday traditions that have grown and changed over the years, as the boys have gotten older. They are especially attached to some of the ones they've helped name and create.
Traditions create lasting memories and they don't have to be big things. I found out I was pregnant with my oldest on Valentine's Day and every year on Valentine's Day, I tell him that story. I do the same for my youngest. We call it Discovery Day (or D Day). It's a small way to create a special occasion out of an everyday event. We all look forward to the story every year. It's a small way to make the kids feel special and give them an occasion day that isn't their birthday. Speaking of…
Find something that is important and celebrate it.
If it is not important to you, you will not be likely to keep it up. Pick a favorite holiday, or season and find something that your friends or family like and do it. Traditions don't have to start on the holidays. Let your kids pick a restaurant to eat at every year on their birthday or go to the same place seasonally or a special annual show.  Pick a night of the week, or even once a month and make it family night. Play a game, watch a movie, go out to eat, whatever works for your family. The important thing is to find something that matters, people like and pick it. That's key to starting a tradition.
Traditions are for everyone in your life and your everyday life.
A tradition my friends and I have is rather than exchanging holiday gifts, we have a nice dinner out in February. We can enjoy a meal, outside of the holiday hustle, and catch up. We have a weekly Zoom now to replace our face-to-face time and I look forward to it every week. These activities strengthen our friendship and keep our connections strong.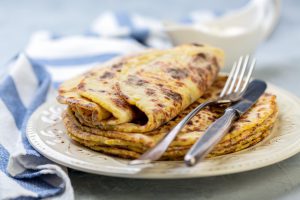 My sisters and I make lefse every year at my mom's house. We use my Grandma's recipe and her tools and keep a tradition alive that has passed through generations of women in our family. Using traditional tools and a traditional recipe connect us with the past and teaching our sons to make it connect family lefse day to the future. My Grandma made the best lefse and we love to gather, make and remember. Plus, fresh lefse – yum!
On my dad's birthday, we celebrate his life by having a sibling dinner out with my mom. We tell stories and laugh. It is one of my favorite days of the year now. One of the powers of traditions is they can be a way of remembering a loved one.
One of the things I've discovered in the last several years is the more joyous or fun a tradition is, the more likely my family and friends are to want it back. Your traditions are just that – yours.
Formula for creating successful traditions:
Create traditions that create comfort and belonging
Create traditions that can create lasting memories
Create traditions that offer a chance to reflect
Create traditions that are fun!
Do you have tradition you've carried generationally? Do you have one you've created you're your immediate family or circle of friends? Now is the time to think about what you want to remember this year and make it happen. For our family, it's the adding mac & cheese to the Thanksgiving sides this year. What will your next tradition be? Share with us below in the comments!