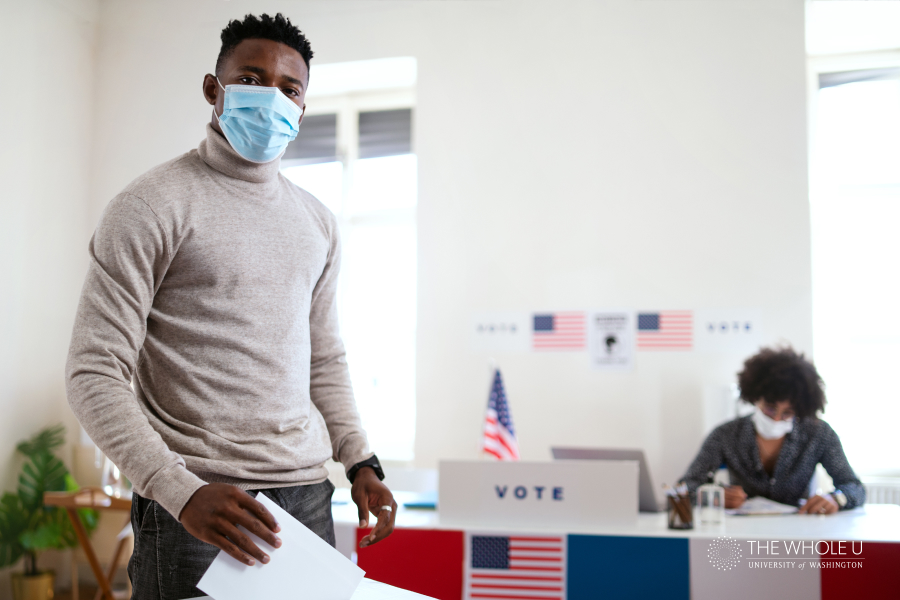 Daily Reminders to Practice Resilience
Election stress is real, and it doesn't take sides. No matter who you are voting for, or whether you are voting at all, it is important to acknowledge election stress and to support your well-being and that of people you love. We may not be able to completely shut out our stressors, but there are many small things we can do every day to help reduce stress and lower anxiety. Often times a simple reminder is just what we need to finally take the step and practice self-care.
The Whole U and UW Human Resources Work-Life invite you to join us in a 2020 Election Support Series with 14 daily reminders to practice resilience. Starting on Monday, October 26 participants will receive daily reminders to take a step back and focus on parts of life that are outside of the election with concrete action items and prompts for reflection. These reminders will continue through Friday, November 13. The intention of this 14-day series is to support you during this time.
Each day, the reminders will be added to this page for those who sign up during the 14-day series and wish to look back to previous reminders. Be sure to sign-up here to receive the reminder in your inbox!
---
Day 1 – Monday, October 26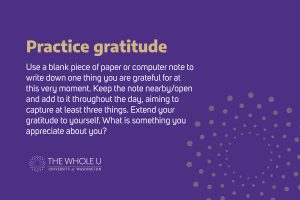 ---
Day 2 – Tuesday, October 27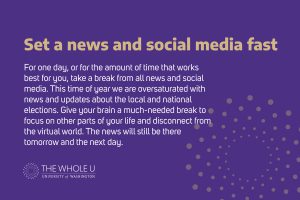 ---
Day 3 – Wednesday, October 28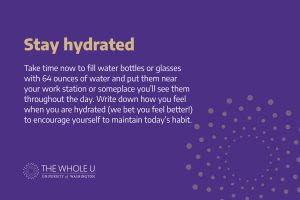 ---
Day 4 – Thursday, October 29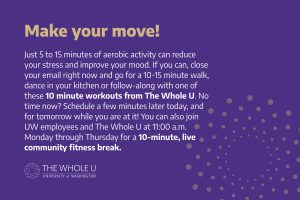 10-minute fitness recordings: bit.ly/10-minute-fitness
Live 10-minute fitness: bit.ly/UWVirtualFitness
---
Day 5 – Friday, October 30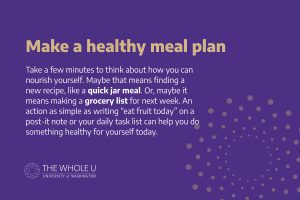 Quick jar meals: bit.ly/JarMeals
Grocery list: bit.ly/GroceryGuideHandout
---
Day 6 – Monday, November 2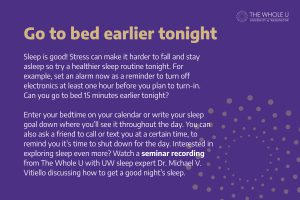 Sleep seminar recording: bit.ly/WholeUSleepSeminar