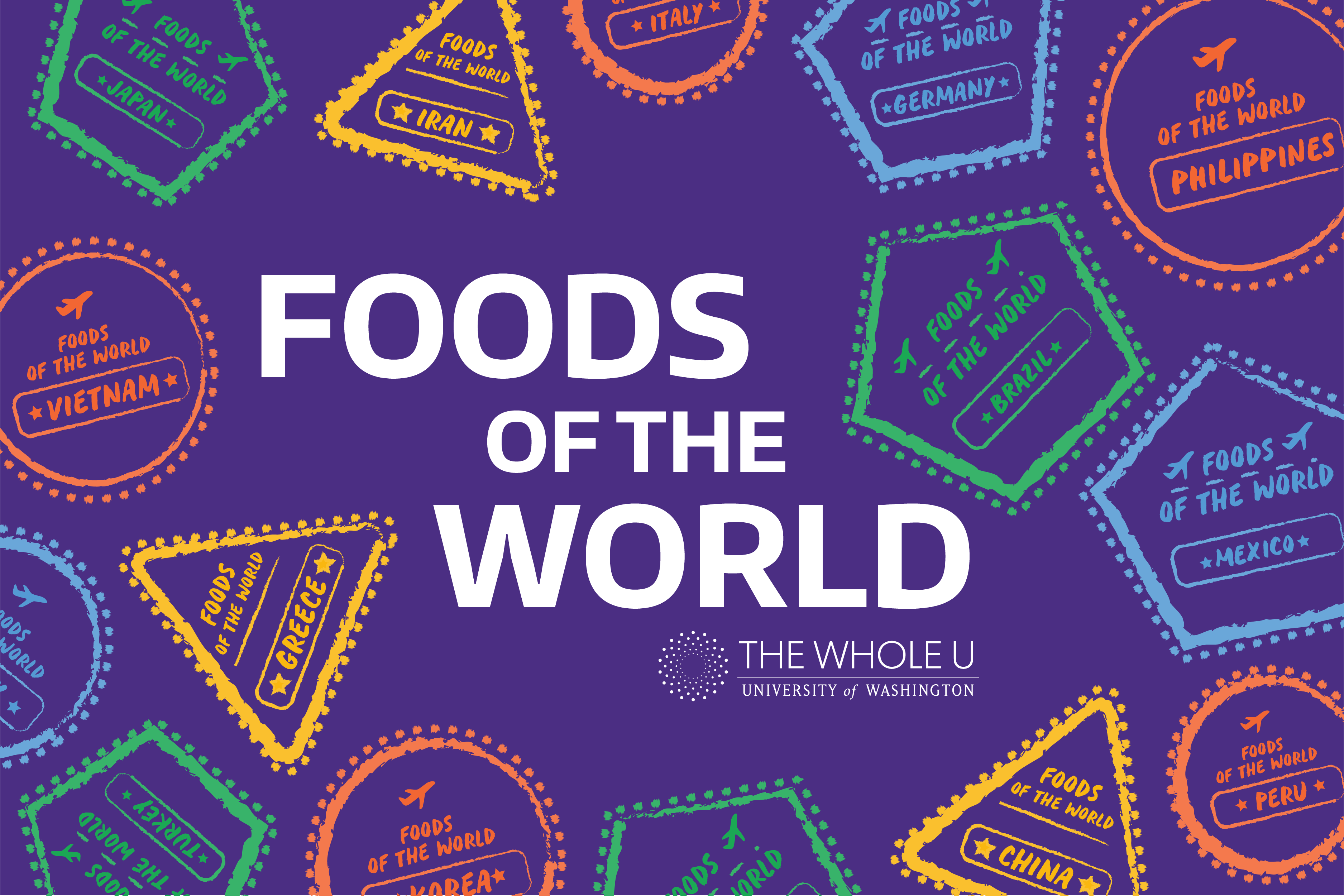 UW shares bites of tradition with Foods of the World
This fall we are revisiting the favorite recipes and culinary traditions that University of Washington faculty, staff, and students have shared as part of our ongoing series, Foods of the World.
From Iran and Italy to Peru and the Philippines, these dishes are not only delicious, but also represent stories, memories, and cultures important to those who contributed them. Read on and discover each dish and the stories that make them special. If you have a recipe imbued with special meaning and tradition that would like to share as part of Foods of the World, please send it and several paragraphs detailing its importance to you to thewholeu@uw.edu 
---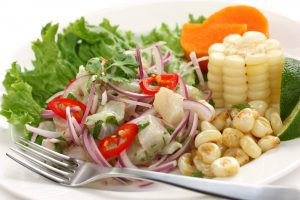 "Unpretentious, yet refined; traditional, yet innovative" is how Chiara Iacoviello describes Peru's cuisine. With bright colors and flavors, Peruvian cuisine transforms even the simplest ingredients into an exuberant dish!
Chiara shared two of her favorite Peruvian recipes as part of the Foods of the World series: Ceviche and Lomo Saltado. 
Check out her story and the recipes here!
---
"My family has always been deeply connected to Japanese food," writes Jenelle Ebisu. Raised in Honolulu, Hawaii, Jenelle grew up eating Spam Musubi, Okayu (rice porridge), and many other dishes.
Japanese food serves as a way to connect with family and culture, Jenelle says. For this reason, Jenelle shared a Gyu-niku No Ami-Yaki (grilled beef) recipe. This sizzling dish is perfect for warming up during the chilly, wet season. Check out Jenelle's story and recipe here!
---
"The distinct smells from ma and pa restaurants and the home cooked meals I grew up with" is what comes to Christine Nguyen's mind when she thinks of Vietnam.
Christine traces the deep connection she has with one of her favorite Vietnamese dishes, Gỏi Cuốn (spring rolls), to childhood when she and her dad would always request this special dish for dinner or for a snack. Read more and you'll learn why this filling, refreshing combo is such a treat.
---
Adobo—Philippines
"No matter how you prepare it, Adobo always tastes best when consumed together with family and friends," says Jo Soeung. Adobo, the Spanish word for marinade, is not only packed with flavors, but it also holds a central place in Filipino food culture.
Jo Soeung, who grew up in Baguio City, Philippines, shares her own recipe of Pork Adobo. Read more about how to make this savory dish on your own!
---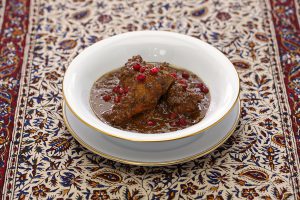 "Whenever I go back to Iran to visit my extended family, I know that I am going to be eating fesenjoon at every household," says Ava Sharifi. "It's become one of one favorites."
Dating back to 515 B.C., this traditional dish is a fixture at tables across Iran. Ava shares a wonderful Fesenjoon recipe for us to try ourselves.
Check out her story and recipe here!
---
"My grandmother would prepare this dish most often on New Year's Eve, when celebratory familial groups would convene" says John Ridson about Bagna Càuda, a delicious Italian dipping dish that is perfect for fall and wintertime.
Combining his grandmother's traditional recipe with his own version, he has developed his own take on this favorite recipe and shared it with us! 
Check out his story and recipe here!
---
"Throughout my childhood and young adulthood, my Oma (grandmother) would regularly make these and this tradition is continued by my mother to this date."
Growing up, Christina Wilk-Carney was always excited to eat her grandmother's Kartoffelpuffer, German potato pancakes. Get a taste of Germany when you learn to make this versatile, melt-in-your mouth meal with Christina's help. Check out her story and recipe here!
---
Husky Cookbook
Looking for more delicious recipes to try your tastebuds? Take your seat at the Husky dining table with the first edition of the Husky Cookbook, a collection of 63 recipes and food stories sourced from UW students, faculty, and staff.
This cookbook invites you to explore the culture and identity of UW community members through food. Full of delicious soups and stews, sweet and savory baked goods, appetizers, sides, main dishes and more, this Cookbook will not disappoint. Learn more and download here.
---
If you have a recipe imbued with special meaning and tradition that would like to share–along with the story behind it—as part of Foods of the World, please send it to wholeu@uw.edu