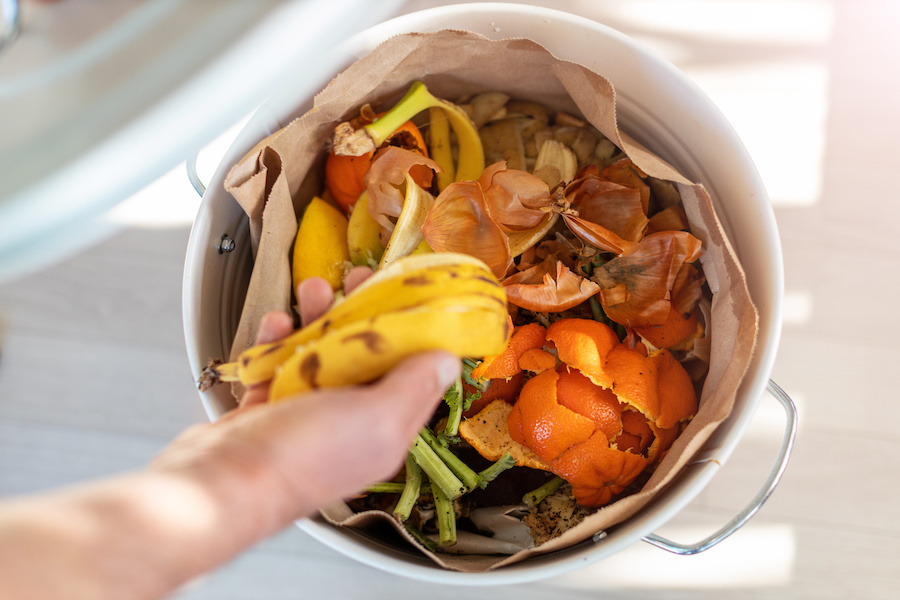 Food Waste, Sustainability, and The Environment
Our food system and environment have an intricate relationship that continues to influence one another. Growing food waste negatively contributes to the health of our ecosystem, which in turn influences the food we have access to. This cycle has damaging impacts on both our food and environment. Thus, we all play an important role in mitigating the impacts of food waste.
Before we get into how to reduce your own food waste, you may be wondering: Just how much food waste is there? And what is it doing to our environment? Here's a snapshot of how prevalent food waste is in the United States.
Food Waste: By the Numbers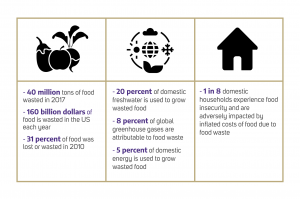 5 steps to reduce food waste
The following are 5 key steps you can take as an individual or household to not only reduce the amount of food you waste, but also to repurpose potentially wasted food. As the saying goes, if you fail to plan, you plan to fail. This applies to food waste as well.
Step 1: Preparing
Before you leave home to embark on your grocery shopping trip, it is helpful to make a grocery list. Focus on plant-based foods, such as whole grains, beans, lentils and vegetables. A 2019 EAT-Lancet Commission Report found plant-based diets have both population health and environmental benefits.[4] Have a green thumb? Growing your own fruits and vegetables is rewarding and delicious.
---
Step 2: Shopping
Buy locally and seasonally when possible to help reduce the transportation costs required to get food from the farm to your fork. Shop for produce last to maximize its freshness before you arrive home. Only purchase the produce you need and be open to buying "ugly" fruits & veggies since they are just as nutritious, but often left behind as waste. Most groceries have banned reusable bags and containers brought from home during the COVID-19 public health emergency, but once restrictions are lifted get back in the habit of using them to reduce waste.
Vote with your dollar. Support businesses who practice sustainability, such as farmers at your local farmers market.
---
Step 3: Storing
Once you arrive home, store your purchases as quickly as possible. The FoodKeeper app is a great tool for determining how to store each of your grocery items. Store fruits and vegetables separately, and also separate out ethylene gas-producing produce (e.g. apples, bananas, avocados) from non-gas producing produce.
Eat foods that will perish soonest, first and familiarize yourself with the ins & outs of food dating, so you can discern the differences between peak quality and "good enough" quality.

When plans change and you find yourself with too much produce on hand, consider freezing or canning to increase the item's longevity. You can also reinvigorate aging fruits and vegetables by using them in smoothies, baked goods, soups or casseroles. Be creative in identifying other ways to repurpose your food, e.g. make croutons with leftover bread, prepare your own vegetable stock with leftover veggies, etc.
Lastly, when eating out at restaurants, order smaller portion sizes or bring home a to-go container with leftovers for later. Plan ahead to eat your leftovers for lunch or dinner each week.
---
Step 4: Sharing
If you follow the above steps and still have excess food on hand that you will not be able to eat, consider donating to local food banks or food rescue organizations. King County has a list of local organizations who conduct food rescues from both businesses and individuals.
---
Step 5: Composting
Even with the most judicious of plans, a small amount of food waste may be inescapable. Those apple cores, avocado skins and coffee grounds are still methane producers if they get tossed in the garbage with a one-way ticket to the landfill.
Luckily, when combined with other household items like yard waste, shredded paper and coffee filters, these inescapable food scraps can be composted to create soil and bring new life to the plants in your garden. New to composting? The EPA and EatRight.org provide easy to follow instructions to get you can started composting today. Trust us, your plants will love you for it.
If you don't have the time or space for composting, simply disposing of food scraps in your yard waste bin will suffice.
On the individual and household level, there are many ways to mitigate food waste. Let us know what works for you and your family in the comments below!
---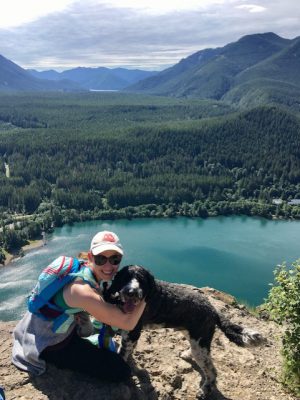 Merideth Murray is a previous nutrition intern at The Whole U and a dietetic intern at the University of Washington graduating with an MS in Nutritional Sciences from the University of Washington in August 2020. Merideth's personal approach to nutrition is informed by philosophies including Intuitive Eating, Eating Competence and Health at Every Size.
Merideth believes in the goodness and enjoyment of all foods and hopes to promote positive relationships with both food and body. In her free time, she enjoy exploring the beautiful PNW with her husband and dog, Bentley.
---
[1] Seattle Public Utilities. (2018). Reduce Food Waste. Retrieved from https://www.seattle.gov/utilities/services/recycling/reduce-and-reuse/prevent-food-waste
[2] United States Environmental Protection Agency. (2020, June 19). Sustainable Management of Food Basics. Retrieved from https://www.epa.gov/sustainable-management-food/sustainable-management-food-basics#why
[3] United States Environmental Protection Agency. (2020, January 07). Food: Too Good to Waste Implementation Guide and Toolkit. Retrieved from https://www.epa.gov/sustainable-management-food/food-too-good-waste-implementation-guide-and-toolkit
[4] Willett, W., Rockström, J., Loken, B., Springmann, M., Lang, T., Vermeulen, S., … & Jonell, M. (2019). Food in the Anthropocene: the EAT–Lancet Commission on healthy diets from sustainable food systems. The Lancet, 393(10170), 447-492.