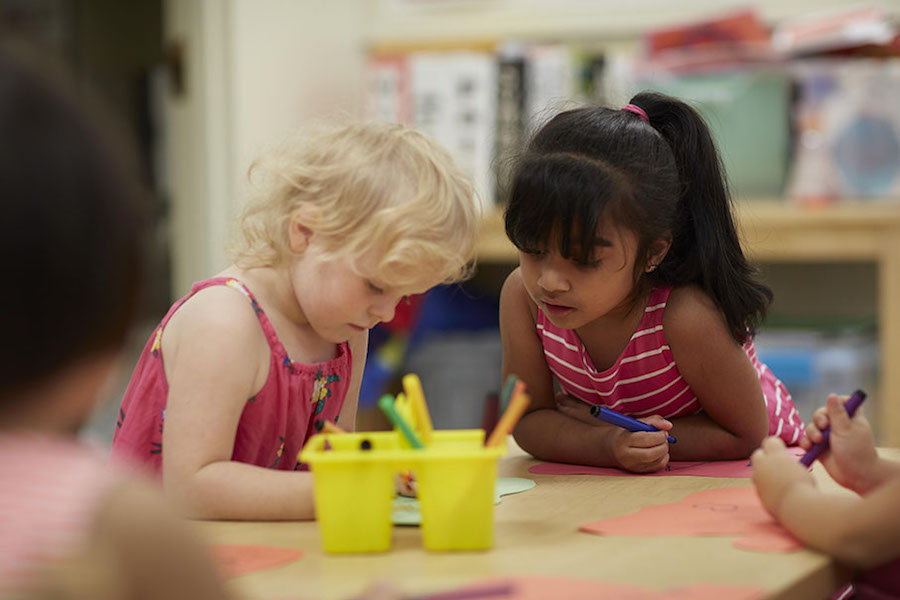 KinderCare Wallingford – Options for UW Families
Securing convenient, affordable and reliable child care is a top priority for most new parents and finding child care in Seattle can be particularly difficult.
UW Human Resources proudly coordinates several programs to make it easier for employees and students to access child care including a partnership with KinderCare.  Employees and students receive a 10% tuition discount at KinderCare locations nationwide and receive priority access at select locations in our region, including KinderCare's newest location in Wallingford.
The Wallingford KinderCare will open in May and offers early childhood education foundation for infants and preschoolers up through age 5. This new center is located at 400 NE 45th St right off of I-5 and less than 1 mile from UW's main campus.
Register now to meet Center Director Alexandra Allouche, and Assistant Center Director Christine Gill. They will provide a short introduction about KinderCare's approach to education, safety and inclusivity and how to enroll at the center and take advantage of your UW childcare benefit. We will have plenty of time for questions and answers. Light breakfast and lunch refreshments will be provided. 
All new families or expecting families interested in childcare or already enrolled at Wallingford KinderCare are encouraged to attend.
Morning Session – February 20 from 9:30 a.m. – 11:00 a.m. HUB Rm 214 – Register Here
Afternoon Session – February 20 from 12:00 p.m. – 1:30 p.m. HUB Rm 214 – Register Here