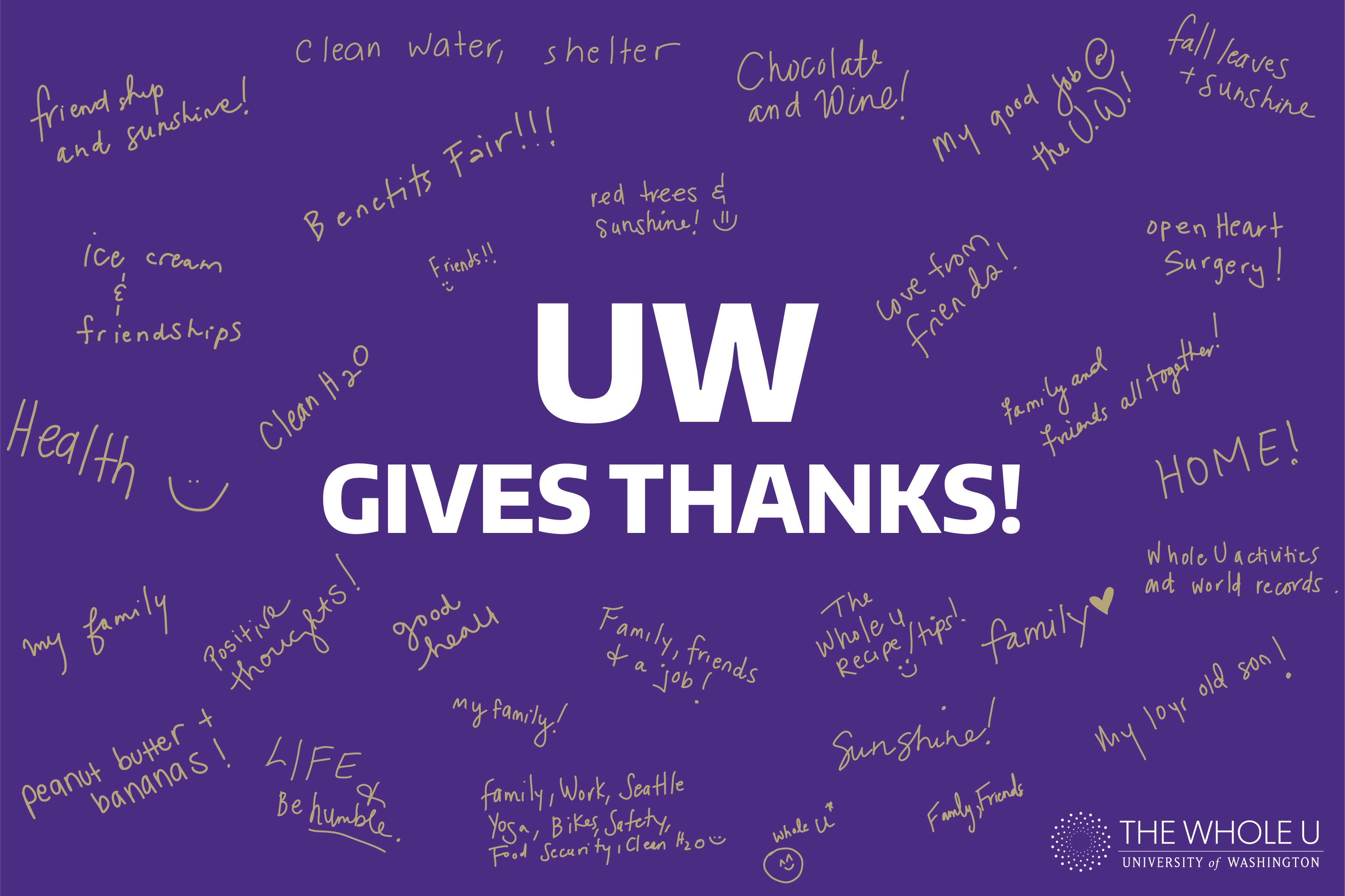 What you are thankful for?
"Happiness is not something ready made.
It comes from your own actions." —Dalai Lama
One of the surest ways to foster happiness in our lives and in the world we inhabit is to look at what we can do by ourselves, for ourselves. If you're feeling a bit lost or overwhelmed at this or any time of year, what actions can you take to change that state? That could mean stepping out for a peaceful walk or completing that workout set that's always been a sure-bet to alter your attitude. It could mean allowing for time at the end of a busy day to practice self-care by reading that book it seems you never have time for or by spending quality time with a pet, friend, or loved one.
It could also be as simple as assessing and expressing what you are thankful for.
Gratitude is defined as feeling or showing an appreciation of kindness. The positive effects of expressing gratitude or feelings of thankfulness has been proven in numerous studies to have many benefits including improving relationships, physical health, sleep, self-esteem, mental strength, and reducing aggression.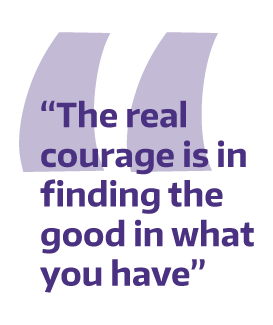 So why wouldn't we focus on what we are grateful for and all of the positive things in our lives? It might be that, in the words of Washington Post columnist Carolyn Hax, "being negative is easy."
"There will always be a downside to everything good, a hurdle to everything desirable, a con to every pro," Hax writes. "The real courage is in finding the good in what you have, the opportunities in every hurdle, the pros in every con." In other words, practicing gratitude takes real courage.
How easily we focus on that one negative comment, dwell on the barriers in life, and generally get so down on ourselves! Giving thanks can be an powerful part of one's overall wellness and healthy lifestyle—just like exercise and good nutrition. It's easy enough to stay stationary on the couch, thinking of all the reasons to not get up—indeed, to stay feeling down. But once you begin—once you start thinking about what you are grateful for—you'll quickly come to appreciate the power of giving thanks.
Practicing gratitude as part of our daily living is a core value in my family. Every night before bed we list things that we are grateful for and especially when one of us has had a bad day. This gives us a moment of positivity and an opportunity to finish the day in a better way! Bad days and sad days definitely happen in our home, but trying to find the good out of it can help us through those times.
Last month as The Whole U celebrated the UW Benefits and Resource fair, we asked UW faculty and staff who stopped at our table to write down what they are grateful for. From being thankful for family, friends, and colleagues to clean water and good food (chocolate and wine!), the responses were so fun! The exercise offered a momentarily break from the bustling fair atmosphere in the form of an unexpected, instantaneous uplift.
---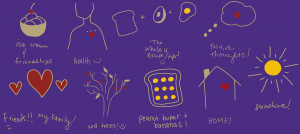 ---
Me? I am most grateful for my family, my health, my friends and my colleagues. This time of year can be tough as I miss family and friends we have lost over the years and often spent the holidays with, but I think of the memories and always go through photo albums to remember. I tend to get super sad missing my family in Canada and Norway, wishing we could all be together, so, to stay in front of it, I plan lots of fun activities with friends. We call this week Friendsgiving – planning nice gatherings, meals, football, hikes, and fun parties. It gets me through it every year. Friendsgiving is fun!
Here is a great exercise on gratefulness and positivity that I found on a blog that would be great to print out and complete. We all need the reminders.
---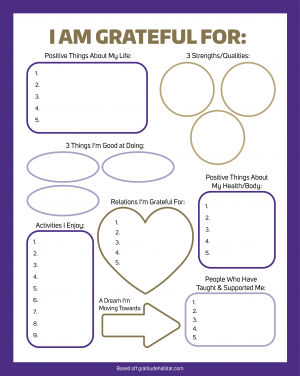 ---
The Whole U also has great meditation audios to listen to from a few UW experts on mindfulness, positivity, and happiness.
Other tips on gratefulness to try this Thanksgiving:
Share your gratitude. Tell others how grateful you are for them.
Try to journal each day, each week, or each month and write down all of the moments you are grateful for.
Savor the time. Try to be mindful of the positive moments as they happen.
Relive good times. Think about all of the good times and fun memories that you have.
---
Share in the comments what you are grateful for as well as any favorite strategies or further exercises for expressing thanks!