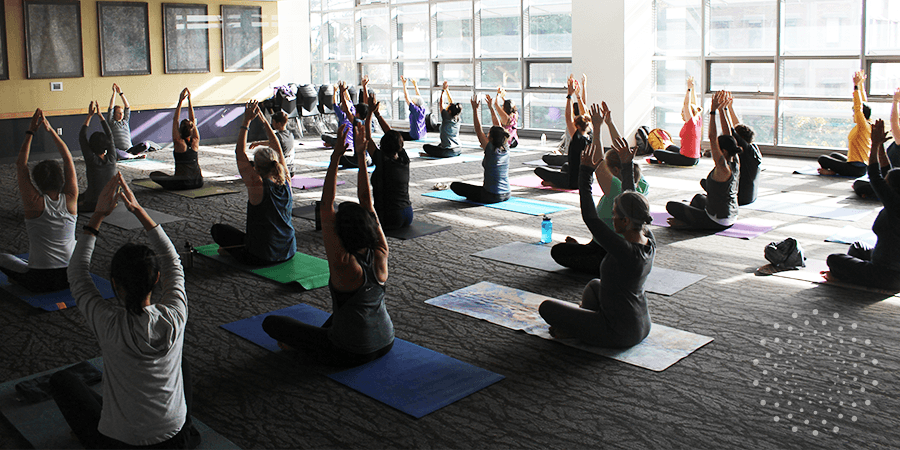 UW Recreation Yoga Teacher Training 2020
UW Recreation is considering offering a basic 200hr yoga teacher training spread out over several months. If you have interest in this type of transformational program (many folks do a training to deepen their knowledge of mindfulness, philosophy, anatomy, physiology, and the yoga tradition) please email recmind@uw.edu to let them know (minimum of 10 participants needed to run the program).
Training Info: Every other weekend
2020 DATES
JAN 10/11/12, 25/26
FEB 8/9, 22/23
MAR 7/8, 21/22
APRIL 4/5, 18/19
MAY 2/3
*First weekend is FRI (8-5), SAT (8-5), SUN (9-1). Every other weekend is only SAT, SUN (8-5)
**In between training weekends there will also be additional online work and reading hours (no more than 2-3hrs a week)
Pricing: 3 payment plans available spread out over the 5 months of the training
Students $1,000
Faculty/Staff: $1,500
Alumni: $2,000
Not affiliated with UW: $2,500
Are you interested in evolving your yoga practice?
Do you want to learn about and explore the depths of your being?
Do you have the desire to gain lifelong skills on how to better navigate the world?
Are you hungry to make a real substantive difference in other people's lives?
UW Recreation 200-hour Yoga Teacher Training program provides the opportunity to step into a voyage of self-discovery, strengthen your physical body, amplify the power of your breath, understand the inner workings of your mind, and learn key methodologies for guiding others in the science and art of yoga.
Steeped in the foundational principles of mindfulness, positive psychology, anatomy and physiology, as well as practical and digestible topics of yoga philosophy, our Registered Yoga Alliance training provides a deep dive into the exploration of not only teaching, but actually LIVING yoga as a lifestyle. Why? For greater wellbeing, skillfulness and lifelong vitality!