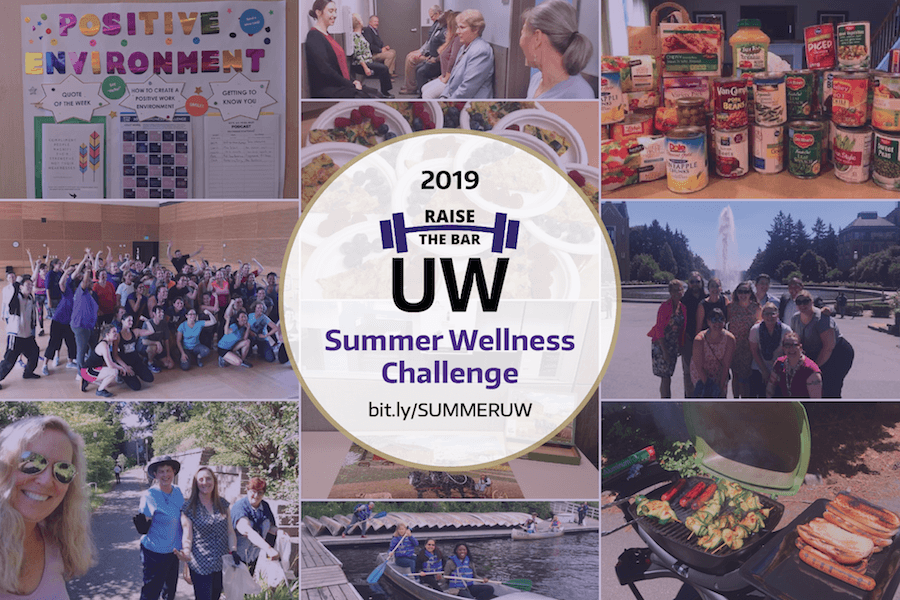 Raise the Bar Weekly Competitions!
Raise the Bar Summer Wellness Challenge is just around the corner!
Throughout the span of the challenge, there will be 6 weekly competitions based on physical activity, mental wellness, healthy eating, and community building.
To track your progress, use The Whole U summer wellness tracker (sent via email on July 15th after registration) to jot down your week's accomplishment and report your data on the respective forms below.
Raise the Bar – Weekly Themes
Week One (July 15 – 21)
Move More!
Weekly Competition – Total Miles Exercised
Whether it be working out at the gym in the morning or taking a lunch hour walk, there are plenty of ways to increase the number of miles taken a day.
Week Two (July 22 – July 28)
Burn More!
Weekly Competition – Total Minutes Exercised
Try to carve out at least thirty minutes out of your schedule to go to a fitness class or play an outdoor sport with others.
It's great way to destress and have fun at the same time!
Week Three (July 29 – August 4)
Eat More Veggies!