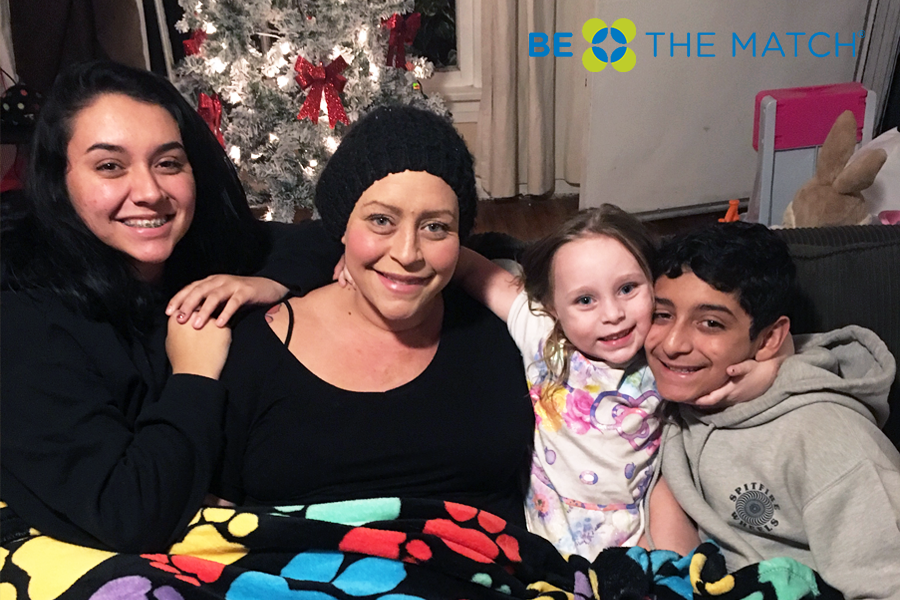 Be The Match: Save A Life
This article is part of an ongoing series spotlighting the first-of-its-kind partnership between the University of Washington and Be The Match, the nation's largest marrow donor registry. Its aim is to encourage people—particularly people of color with mixed-ancestries—to register as potential donors as part of a commitment to grow and diversify the registry, thus increasing the life chances for people with rare blood cancers and more than 100 other diseases looking for a donor match. Learn more.
---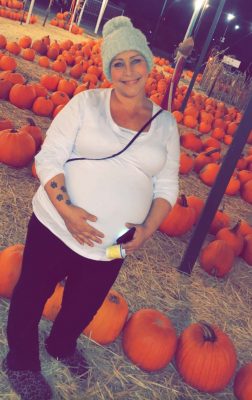 Did you know that every three minutes, someone in the United States is diagnosed with a blood cancer? But what can you do?
You can sign up to become a potential life-saving stem cell donor with Be The Match and be a cure for someone's cancer. It is safe, free, and confidential and it all starts by registering at Join.BeTheMatch.org/UW.
But what's the process like? A simple cheek swab can lead to a life-saving journey for patients searching for their match. Patients such as Susie Rabaca, who turned to Be The Match after receiving the worst news of her life this past spring.
A 36-year-old mother of 3 (soon to be 5), Rabaca reported she was only feeling a bit ill when she went to see her doctor. But what she thought was a cold or morning sickness—having recently learned she was pregnant with twins—turned out to be an aggressive form of blood cancer known as Acute Myeloid Leukemia (AML), which starts in the bone marrow, produces malignant blood cells and stops production of normal functioning blood cells.
The only cure to Susie's cancer is a marrow/stem cell transplant that can only come from a volunteer donor who is registered with Be The Match. Be The Match facilitates the nations marrow, stem cell, and cord blood transplants for patients diagnosed with 80+ different blood cancers and disorders. They actively recruit new donors to the registry in hopes of finding the lifesaving transplant for more than 12,000 patients searching a year.
How are matches found?
Be The Match matches patients with donors based on their human leukocyte antigen (HLA) tissue type, which is much more complex than matching blood types. Susie and her family found that out after no one in Susie's family matched with her. Finding a match would prove to be a challenge due to Susie's HLA type which is complex due to her mixed latino and caucasian heritage. Her donor would need to share Susie's similar ethnic makeup in order to share her HLA type perfectly, which is like finding a needle in a giant haystack.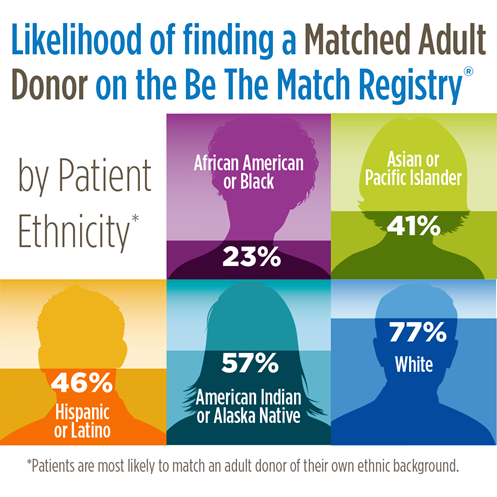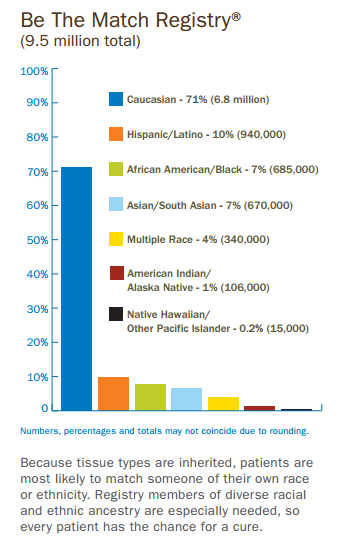 Of the 9 million donors on the Be The Match registry, Hispanic and Latinos make up roughly 10% of the registry and only have a 46% chance to find a match. Caucasians have the highest chance of finding a match as they comprise 71% of the registry and have a 77% chance of finding a match. Despite the millions of donors already on the registry, there was not a single donor that matched with Susie.
Susie started her campaign with Be The Match. Through sharing her story and recruiting new donors at registry events held across the nation, Be The Match was able to find Susie's perfect match and provided matches for three other patients searching as well.
Not every story ends happily for patients like Susie. Many unfortunately do not find their match and pass while searching. In order to ensure we can provide transplants to all patients who are searching, the University of Washington has now officially partnered with Be The Match to save more lives of patients searching for their perfect match.
We are proud to embark on a lifesaving endeavor to recruit as many donors to the registry as we can, with a goal of 2500 new donors in the first two years. Each new donor added to the registry ensures that the Be The Match registry can continue to help save the lives of the 14,000 patients who search for a transplant each year, and it all starts with a swab.
This partnership bridges the University-wide Population Health and Race and Equity Initiatives. Our aim is to improve the life chances and quality of life for people with cancer and more than 100 other diseases. In particular, we aim to encourage people of color, particularly those with mixed-ancestries to become potential donors as part of our commitment to growing and diversifying the registry's pool of potential donors—increasing peoples' chances of finding a match.
In 2018 and 2019, the UW will offer many opportunities to get involved in this partnership within the UW community, educating people about the life-saving process of marrow donation and how it helps save lives around the world. Please join us and help us reach our goal by signing up to be a lifesaving stem cell donor at Join.BeTheMatch.org/UW.