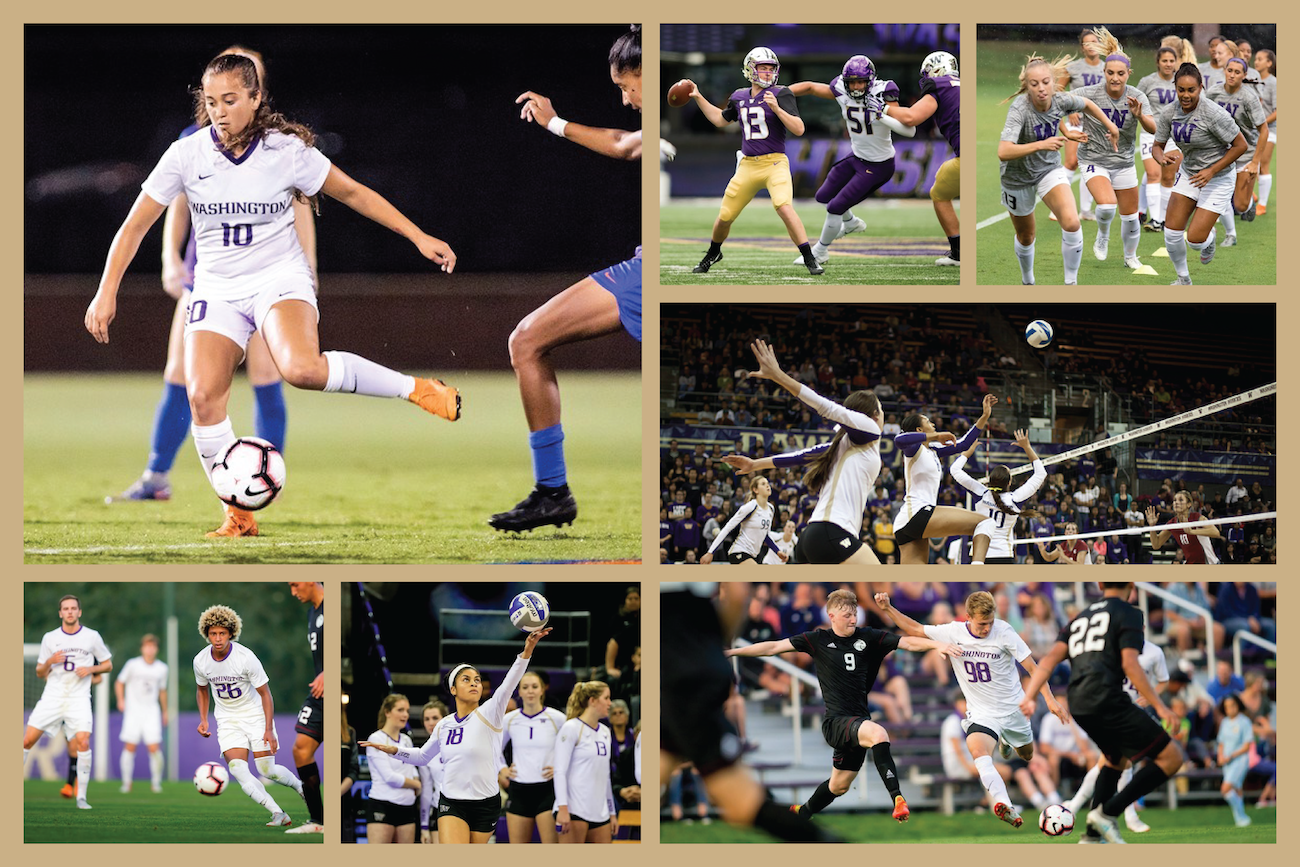 Special Ticket Discounts for Fall Husky Athletics!
As Fall Quarter is set to begin, we're gearing up another exciting season of UW Athletics!
Whether you're keen to throw your dubs up and cheer on the UW Men's Soccer, UW Women's Soccer, or UW Volleyball teams as they compete in the Pac-12 conference this season, The Whole U and UW Athletics have you, your friends, and family covered with 2018 Husky Athletics Appreciation events this September and October.
UW Athletics has extended a buy-one-get-one-free (BOGO) offer to The Whole U for select games below. Buy your first ticket for $5 and get the second ticket for free! To access the special offer, you can either enter the promo code WHOLEUBOGO when searching for tickets on the online ticket office or visit this website to be sent directly to the offer. Be sure to select one "BOGO Ticket" for every "Whole U Ticket Offer."
---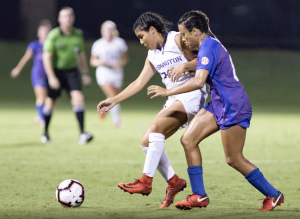 Sunday, Sept. 30, 2018 at 2PM
Husky Soccer Stadium
After defeating South Florida 4-1 in their soccer exhibition opener and falling short 2-1 in their regular season opener against #7 Florida, a young Husky women's soccer team is looking to kickstart their seasons off and compete in the Pac-12 conference.
The team also has a "Stoppage Time" series, a platform used by players and coaches to share their experiences with the team and a behind-the-scenes look at their program using videos, photos, and written content. These stories can be found here. Save your spot here! To follow the women's soccer team, check out their schedule.
---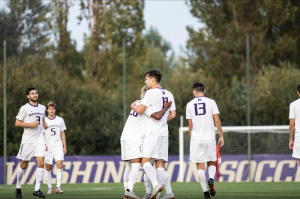 Sunday, Oct. 14, 2018 at 3PM, Husky Soccer Stadium
The Husky men's soccer team is coming off an incredible summer, as they represented the US in the FISU (International University Sports Federation) America Games in São Paulo, Brazil from July 20 – July 29. One of seven different university teams from countries in North and South America, they won the gold medal with a 1-0 victory over the host Brazil.
With 5 playoff appearances in the last six years, the UW men's soccer team has earned a #24 preseason ranking, according to a United Soccer Coaches poll. Save your spot here! To follow the men's soccer team, check out their schedule.
---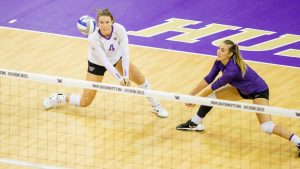 Friday, Oct. 19, 2018 at 6PM
Alaska Airlines Arena at Hec Edmundson Pavilion
The Husky squad is opening the season with a #17 preseason national ranking, according to the AVCA Coaches poll, and a #6 Pac-12 conference ranking, according to a Coaches poll. Boasting a five-member recruiting class ranked #3 in the nation, UW Volleyball looks to compete in the Pac-12 conference again, going for five consecutive years of finishing either first or second in their conference. Save your spot here! To follow the women's volleyball team, check out their schedule.
---
UW Football Savings
UW Athletics is offering a $49 discounted ticket to UW faculty and staff for the Homecoming football game on Saturday, October 20 against Colorado. Come out to support Husky Football and recognize students receiving a Homecoming scholarship for outstanding impact during a ceremony on-field. Buy your tickets here!
Come to one or come to all—regardless, we look forward to seeing you there! Go Dawgs! Thanks to UW Athletics for these Whole U appreciation events!