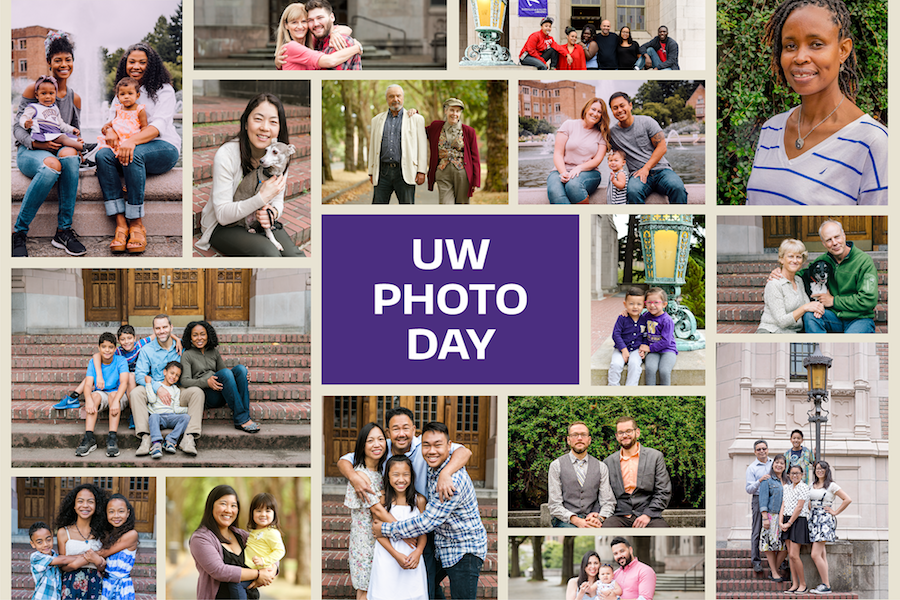 Meet Your UW Photo Day Photographers
Looking for the perfect family portrait, your new headshot, or next holiday card? The Whole U has you covered.
On Sunday, August 12, from 10 – 1 p.m., The Whole U invites you to join some of Seattle's best photographers on the Seattle campus for UW Photo Day, a FREE event offering you the chance to capture the perfect portrait—or several! Whether you dress to the nines, come as you are, or even bring a change of clothes, rove between eight locations on UW's Seattle campus in blossom of summer. With a professional photographer stationed at each iconic campus location, you can try out a handful of different settings in search of your new favorite photograph.
Make a day of it as you stroll through campus with family and friends. After the day is over, a link will be provided to you so that you can download your photos from the photographers at the locations you visited!
Register now to not miss out on this annual UW-favorite event—but be sure to add the number of guests you'll be bringing when you do to ensure everyone is accounted for! Now, we're proud to introduce you to this year's photographers. Read more about each below as you peruse their personal styles.
---
Alexandria Britt  (The Quad)
Alexandria is a fine art and commercial photographer from Seattle with over 8 years of experience doing portrait photography. Alex's fine art work focuses on identity, heritage, queerness, and a celebration of community. Outside of photography, she loves being creative through crochet, beadwork, and quilting. See more of Alexandria's work on Facebook and Instagram.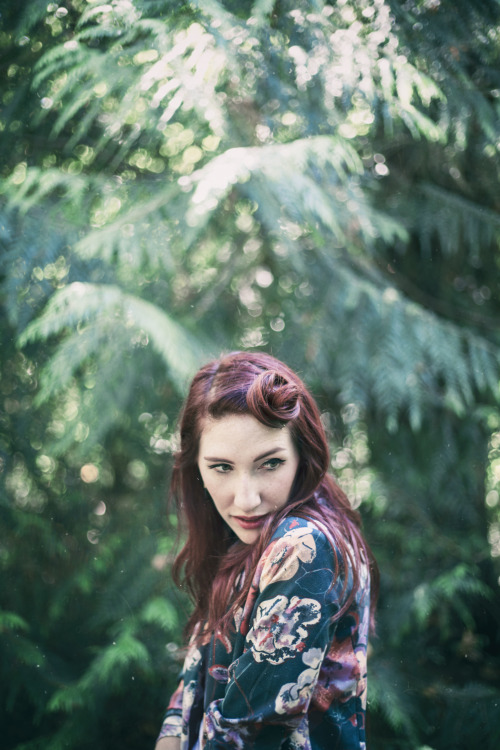 Tara Brown (Gerberding)
A huge Huskies fan, Tara is a Seattle-based wedding, portrait, and event photographer. She loves traveling, cooking, and reading a good book. She is inspired by how beautiful life is in any moment of a snapped photograph as well as family, friends, and really good quotations . See more of Tara's work on Facebook and Instagram.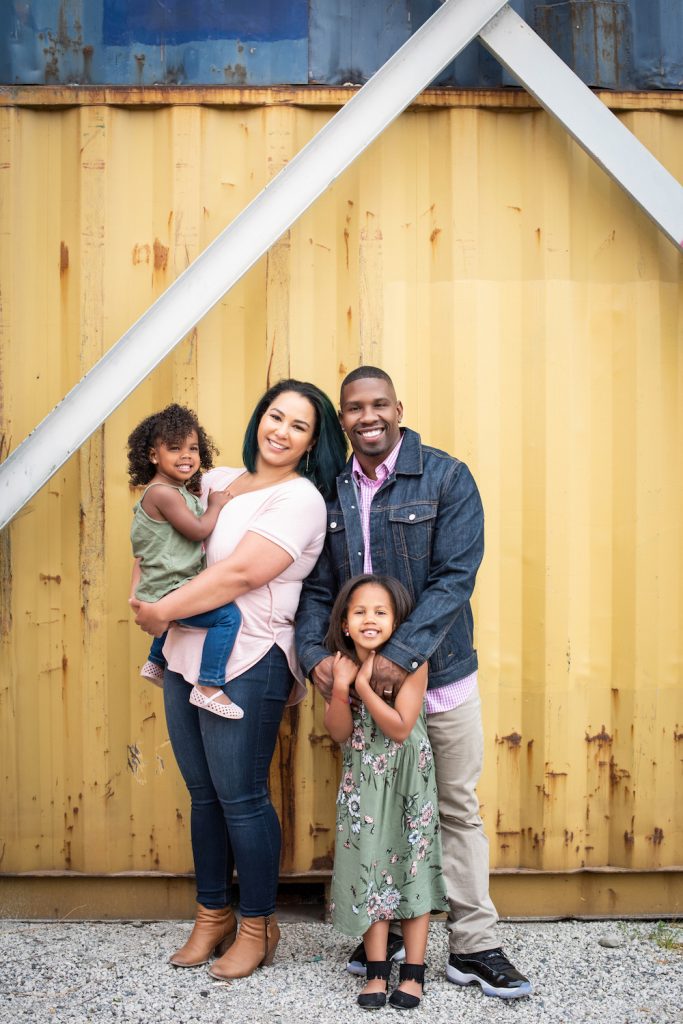 James Burrill (Drumheller Fountain)
James has been a photographer since 1986 and has won several awards for his work as a specialist in children and family portraits. James is the co-owner of Lil' Angels Photography, a locally-owned business that has been serving Pierce and Thurston Counties since 1996. Find more of James' work on Facebook.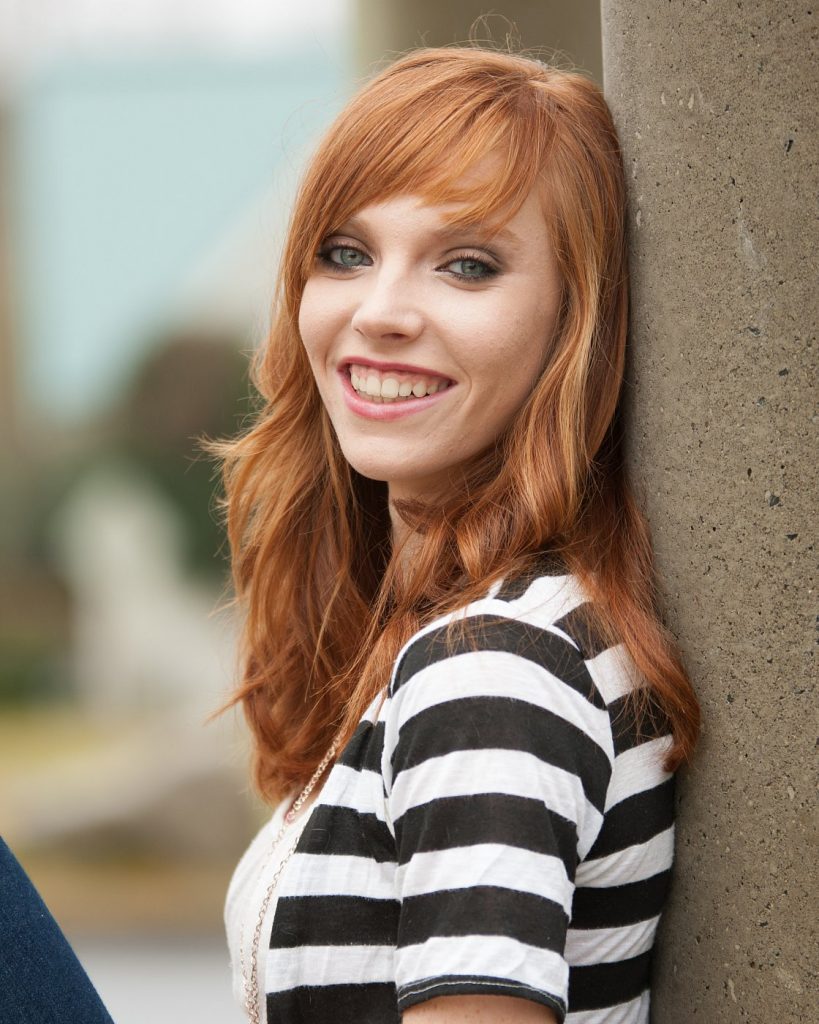 Amber Buehler (Memorial Way Trees)
Amber is a portrait photographer in Snohomish County who has been photographing weddings, couples, families, and children since 2007. When she's not on the job, you can catch her drinking coffee, volunteering in her local community, and spending time with her beloved family of three kids (and a cute cat). You can find more of her work on Facebook.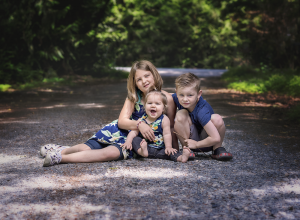 Brian David Casey (Denny Hall)
Brian combines the precision of his engineering background with his creative abilities to capture excellence in photographs for over 10 years. He has been published on various websites and has even done several international assignments. Brian recommends wearing classical colors and to coordinate with others in your group. Find more of his work on Facebook and Instagram.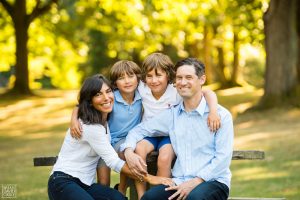 Alyssa Collister (Drumheller Fountain)
Alyssa is a Visual Communication Design student in her junior year at the University of Washington. Growing up, Alyssa enjoyed photographing her friends in their ballet classes. Soon, that transitioned to loving all kinds of photograph. She especially loves experimenting with street and film photography. You can find her on LinkedIn.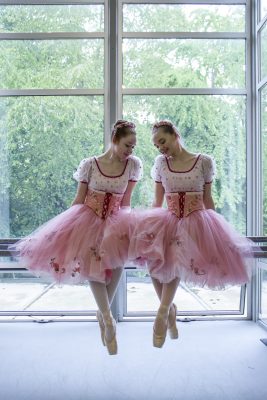 Shylynn Dewey (Suzzallo Library)
Shylynn has been taking pictures since 2013. Her passion is focused on documenting women and their families during their birth year. She also loves engagements and weddings! Besides taking pictures, Shylynn loves to spend time with her family, read, hike, and eat chocolate. You can find more of her work on Facebook.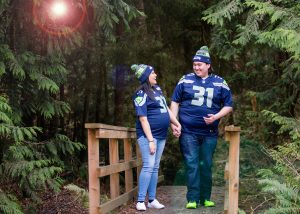 Lorenzo Hill (Grieg Garden)
Lorenzo is based out of Redmond and Seattle. He specializes in high school senior portraits, "sportraiture", and game day sports coverage. He also does business portraits which includes headshots! When he is not behind the camera, he is training on his lighting techniques, posing, and post-production. You can find more of his work on Facebook and Twitter.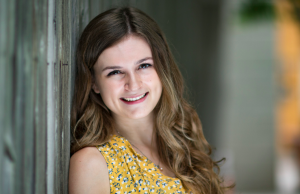 Sindea Kirk (Suzzallo Library)
Sindea has had a love for photography ever since she was old enough to hold a camera. She started her photography business 18 years ago and it has been going strong ever since. Her portfolio has a mixture of candid lifestyle interactions and posed portraits. You can find more of her work on Instagram.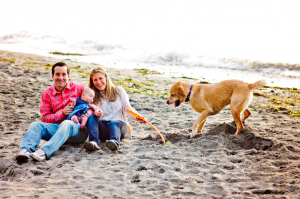 Andrew Lai (The Quad)
Andrew is a Seattle-based photographer who specializes in portraits, events, and graduation photography. Andrew believes that people always take precedent over pictures and that photography is just the lens that tells the story. You can follow Andrew on Instagram.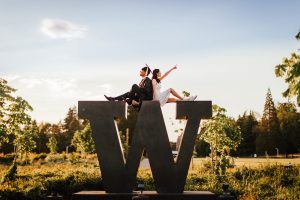 Amber Tolbert (Sylvan Columns)
Amber is a wedding and portrait photographer and has been serving the Pacific Northwest for 7 years. Amber and her husband, Yodi, love to work weddings together and aim to give their clients an experience. In her free time, Amber loves to spend time with her husband, three kids, and dog named Wyatt the Wirehair. Find more of her work on Facebook and Instagram.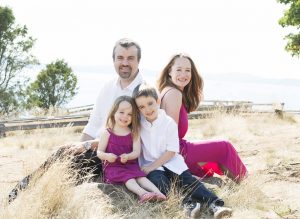 ---
Can't wait to capture your best side! (Who are we kidding? All your sides are good.) Register here.