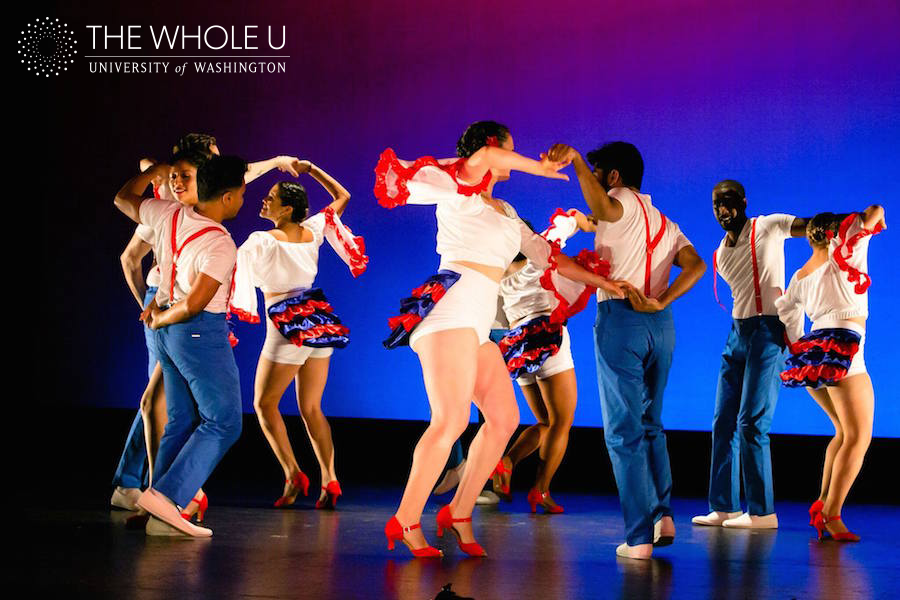 10 Reasons to Move It at Cuban Dance Fest
For three days this summer, get front and center at Seattle's biggest dance party! Join La Clave Cubana and The Whole U July 12-15 for Seattle Cuban Dance Fest, the first and only festival dedicated to showcasing Cuban traditional dances.
Whether you're a curious beginner or a seasoned rug-cutter, Seattle's Cuban Dance Fest is sure to be an unforgettable weekend of growth, grooves, and genuinely good fun. Below, we've summed up the top 10 reasons why you should shake, shimmy, and salsa your way to this experience of a lifetime. Can't wait? Register now!
---
Best in the West instructors.
This year's line-up includes some of the finest Cuban Dance instructors on the West Coast. Don't miss the opportunity to learn from Kati Hernandez, Jorge Luis Fernandez, Indira Mora Cuetro, Wilfredo Guilbiac Rodriguez, Maritza Baida, Boaz Porath, and La Clave Cubana Co-Directors Daniela Gallardo and Reinier Valdez. View and learn more about the instructor line-up, here.
In May we hosted Daniela and Reiner for a special Cuban dance class at UW that inspired and motivated! This is what attendees had to say:
"LOVED THIS CLASS! The pacing was perfect for beginners, and it was a lot of fun getting to dance with multiple partners—really felt like a community. I'm looking into attending the dance festival in July because of this" —Melissa Maxwell, Senior Designer, Development Admin

"It was different from the other events that I have done. It was fun. It was a workout and yet a learning event. I love to dance so I truly enjoyed it. I wish there were more of this type of event. Also, it was great to learn something that was Cuban since I am hoping to visit the country in the near future" —Rachel Bungay, Fiscal Specialist Supervisor, Administrative Services 
Cuban dance styles for all levels!
Whether you are learning the fundamentals of Cuban dance or are a seasoned expert, there are classes for you! Class options include Afro-Cuban, Casino, Son, Rumba Columbia, Rueda Casino, Rumba, Timba, Salsa Suelta, Reggaeton, and more. Check out the full schedule here.  The best part is each class is offered at different levels ranging from beginner to expert!
Opportunity to take 10 unique classes.
Over the course of Friday, Saturday, and Sunday you can participate in up to 10 different classes, each lasting 55 minutes. This gives you the opportunity to challenge yourself to learn a new style, sharpen your existing dance skills, or simply cut loose and have some fun! Just be sure to start planning your schedule now!
World-class live performances.
Dance the night away to the beat of world-class performers including Cambalache, SuperSones, DJ Walt Dizg, DJ Baracoa, and DJ Reiner. You can learn more about each of the featured performers and their style here.
Afternoon beach parties.
Grab your friends and head to Alki Beach Friday at 6:00 p.m. to mingle and practice your new moves. On Sunday, the weekend will conclude with a Good-Bye Party at Golden Gardens to celebrate the community and share the love for Cuban dancing and culture.
Social Nights at Club Sur.
Night time social events will kick-off Thursday, Friday, and Saturday at 8:00 p.m. at Club Sur. Dance to the beats of the SuperSones and Cambalache while enjoying delicious Cuban food and drinks from Café con Leche.
Flash mob dances.
Have you ever wanted to be part of a flash mob? Now's your chance! Saturday evening, join the group for a Timba Bus Dance Party and take Seattle by storm as you visit the most popular tourist spots in Seattle for a flash mob dance.
Connect with other dance enthusiasts.
The best part of the weekend is the opportunity to connect with other Cuban dance enthusiasts in the UW community and Seattle area. Come for the dance classes, but stay for the life-long friendships. Who might you meet?!
It takes place right here at UW.
With all dance classes hosted at the UW, it's never been easier to spend your lunch hour in a dance class or to zip over at the end of the day. All dance classes will take place at Meany Hall or Elm Hall, right here on the UW Seattle Campus.
The discounted rate for UW the community!
Full price tickets cost $199, but UW staff, faculty, and friends can maximize their weekend experience with an all-access pass for a special discounted rate of $130! The pass grants you access to all workshops and classes, entrance to social nights at Club Sur (21+), live performances, beach parties, and more! For students, access an even better deal with all that Cuban Dance Fest has to offer for only $100! Students register here!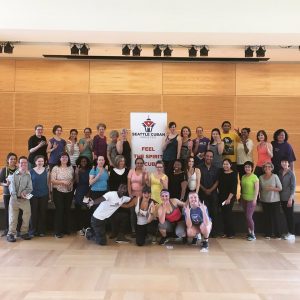 Event Schedule
See a detailed class schedule here. The full festival schedule is as follows:
 Thursday July 12
8:00 p.m. – 12:00 a.m. Kick off Party at Club Sur with food and drink from Café con Leche
 Friday July 13
10:00 a.m. – 10:55 a.m. Dance classes at Meany Hall
11:00 a.m. – 11:55 a.m. Dance classes at Meany Hall
12:00 p.m. – 1: 25 p.m. Lunch
1:30 p.m. – 2:25 p.m. Dance classes at Meany Hall
2:30 p.m. – 3:25 p.m. – Dance classes at Meany Hall
6:00 p.m. – 8:00 p.m. Alki Beach Party
8:30 – 2:00 a.m. Supersones Tradicional Cuban Night at Club Sur
 Saturday July 14
10:00 a.m. – 10:55 a.m. Dance classes Meany Hall and Elm Hall
11:00 a.m. – 11:55 a.m. Dance classes at Meany Hall and Elm Hall
12:00 p.m. – 1: 25 p.m. Lunch
1:30 p.m. – 2:25 p.m. Dance classes at Meany Hall and Elm Hall
2:30 p.m. – 3:25 p.m. – Dance classes at Meany Hall and Elm Hall
6:30 p.m. – 8:00 p.m. Timba Dance Bus Party
8:30 – 2:00 a.m. Gala Night at Club Sur with Orquesta Cambalache
 Sunday July 15
10:00 a.m. – 10:55 a.m. Dance classes Meany Hall and Elm Hall
11:00 a.m. – 11:55 a.m. Dance classes at Meany Hall and Elm Hall
1:00 p.m. – 4:00 p.m. Lunch and drinks at Geo's Cuban and Creole Café
4:00 – 8:00 p.m. Goodbye Party at Golden Gardens Beach Park
Ready to join us? Click here to register with the UW discount!