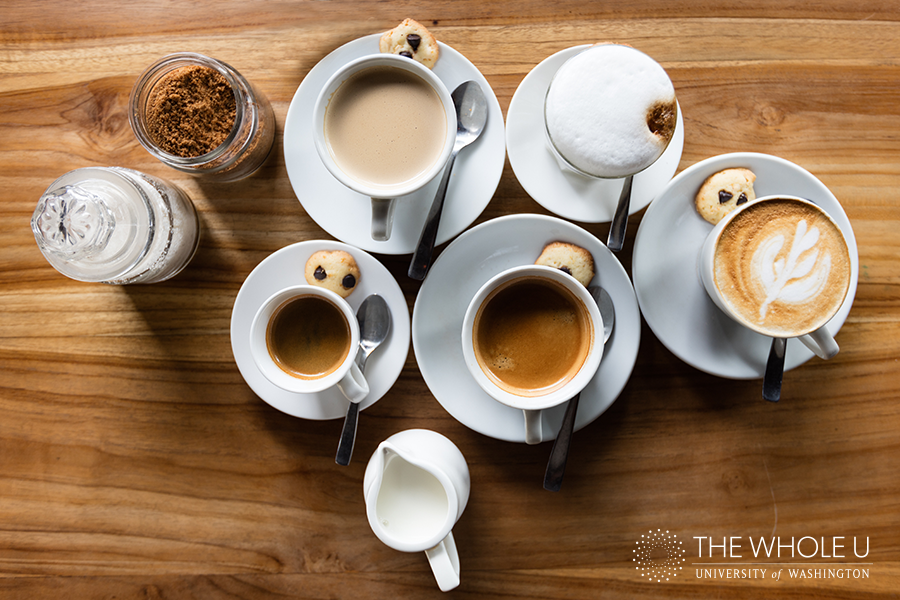 Hot Spot: Where to Find Coffee on Campus
If you love coffee, you've come to the right campus! One enterprising former PhD student determined that you're never more than two minutes away from a hot cuppa joe on campus. With so many espresso bars and cafes dotting campus—including the all-new Starbucks at Suzzallo Library—it's not a question of whether you'll be able to find coffee on campus; it's where you'll go to get it.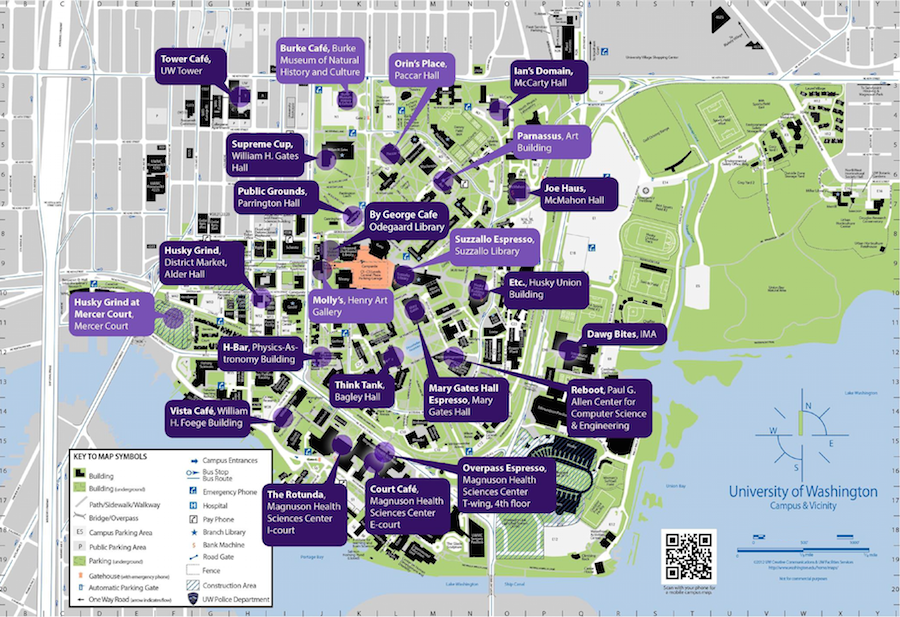 Below, we highlight some of the newest and most noteworthy coffee spots great for hosting meetings or settling in to get some work done. We've also created the map above so you can find the most convenient location for wherever your day takes you. (For an even more comprehensive listing, head over to UW Housing and Food Services.)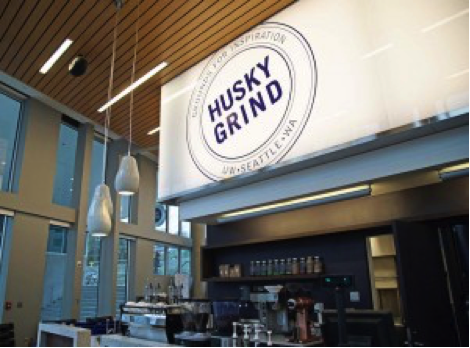 Husky Grind (Mercer Court) — If you're looking for the best coffee on campus, you've got to try Husky Grind. It's a healthy walk from main campus, but those of you near the southwest corner of campus are only a short distance away. While Husky Grind is also located in the District Market in Alder Hall and Parnassus in the Art Building, the Mercer Court location stands out because it has its own coffee bean roasters in an adjacent building for the ultimate in freshness and flavor.
Walking into the shop I noticed its quietness and emptiness, making it an ideal location for meetings. Aside from the coffee, I've been told they serve delicious oatmeal, cream puffs, soups and sandwiches and use local and recycled timber in their furnishings.
---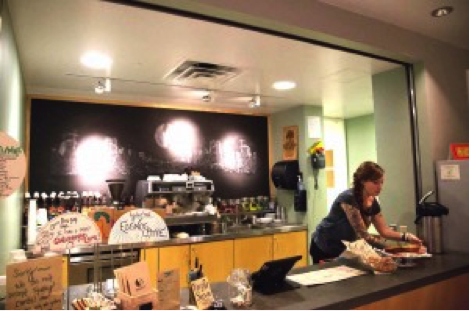 City Grind Espresso (Henry Art Gallery) — City Grind Espresso is also among the best spots for coffee whether you're settling in or on the go. Located on the bottom floor of the Henry Art Gallery, it's just on the outskirts of Red Square. City Grind Espresso delivers its drinks with beautiful foam art as well as sandwiches, soups, and salad and note the wide array of organic, local, fresh ingredients. At $1 a cup, it's coffee is perfect in a pinch. They also have a large outdoor seating area for the warmer months where you can take a sneak peek into one of the art displays.
---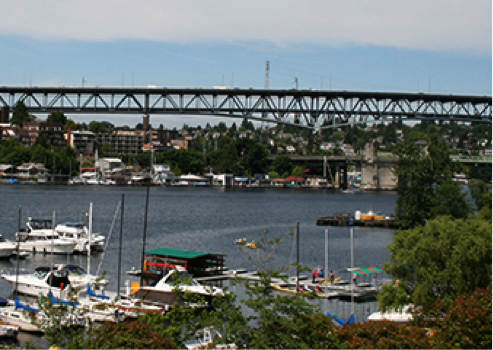 Vista Café (William H. Foege Building) — Nestled within the William H. Foege Building on the South Central corner of campus, Vista Café offers a refreshing location to grab some lunch or an espresso. With a rotating selection of hot soups, sandwiches and salad specials, Vista Café is a campus favorite. Ask for the housemade lemon aioli on your next club!
A little off the beaten path, Vista Café is worth the visit with its open space and sweeping views of Portage Bay.
---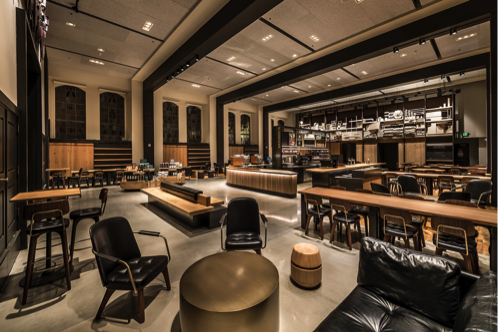 Starbucks (Suzzallo Library)—Campus's newest coffee addition, the Starbucks at Suzzallo Library is the perfect location to take in the hustle and bustle of campus. With seating for more than 100 customers with a mix of lounge chairs, soft sofas, café and bar seating, as well as community tables (all with easy access to electrical convenience outlets), this Starbucks is set up for all campus goers whether you're grabbing a cup to go, working on a project, or meeting with a colleague.
One trick is to come between class passing periods or plan ahead because with its central campus location and aesthetic allure, the lines at this Starbucks can go straight out the door. Either way, make sure to stop by and check out the space's unique architecture and design, intended to compliment the gothic accents of Suzzallo library.
---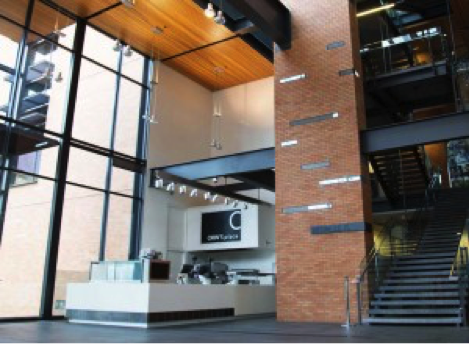 Orin's Place (Paccar Hall) –The only espresso location in North Campus, Orin's place is a great stop to mix into your coffee routine. Orin's place is very spacious and it's easy to find seats both in the designated café and in the open floor plan of Paccar Hall. Just to the side of Orin's is a fireplace which is often burning – a nice touch.
Orin's does get very busy and loud in between classes, so it would be most suitable for small and causal gatherings. Aside from coffee, Orin's serves delicious pasta that some say is the best on campus.
---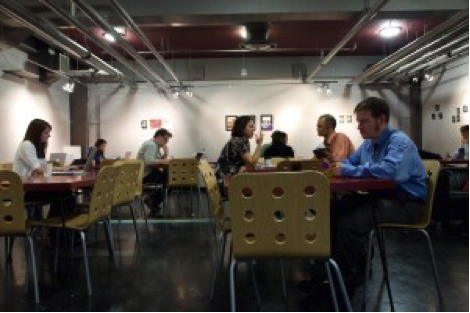 Parnassus Café & Art Gallery (Art Building) – Tucked away in the Art Building's basement, Parnassus Café has ample seating and showcases student artwork on its walls. It's known to be a "hip" café where UW alum Ryan Lewis used to study and where current art students and professors gather. Radio music is always played and it can get loud as a result. However, the baristas are very friendly and won't hesitate to turn things down if it's too loud for you. On a side note, I've been told their Americanos are worth ordering.
---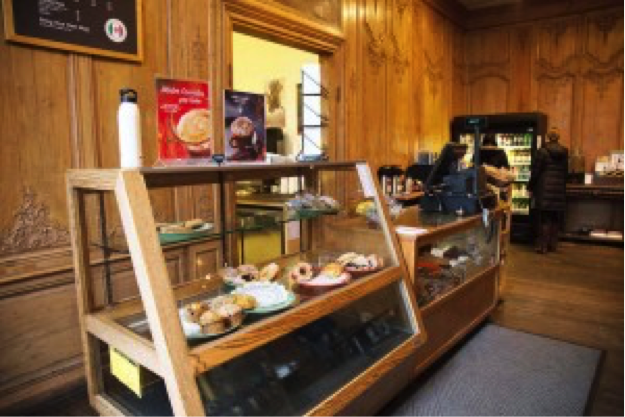 Burke Café (Burke Museum) – Adorned with 18th century French pine paneling that takes you away from the busy and ever-changing campus, the old Burke Café was as cozy as it is classical. It is now closed and set to reopen at the museum's new location in 2018. The Burke is planning a public celebration in late 2018—before the paneling is removed for preservation—that will honor the history of the Burke Café and the special place it holds in many people's memories. With a grand new design and style, the new Burke Café will definitely be  go-to spot on campus.
---
Bookmark this article for when you need a meeting spot or just want to try someplace new. Do you have a favorite coffee spot on or near campus? Share it in the comments! (Additional reporting by Anna Tegelberg)