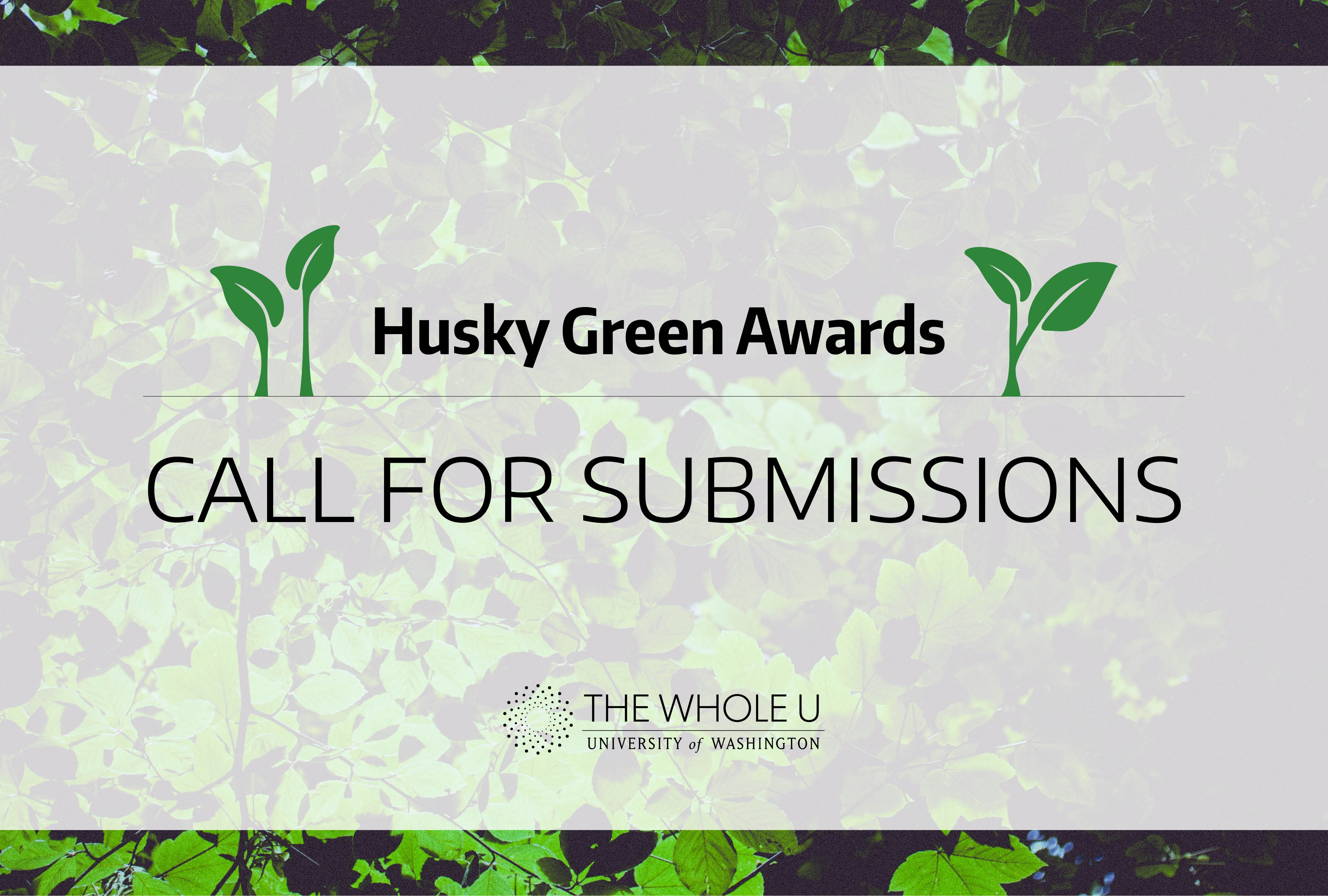 Husky Green Awards: Nominate Sustainability Superheroes
As the sun rises and peeks through the trees, the University of Washington wakes up to the bustling movement of superheroes in disguise, ready to take on another day. These lively leaders and energetic mentors go above and beyond to seek out, develop, and share sustainable solutions for our homes, campuses, cities, and earth. These deeds do not go unnoticed, which is why the Husky Green Awards exist—committed to recognizing our sustainability superheroes: students, staff, faculty, and teams on UW campuses who display leadership and initiative in their dedication to improving our environment.
Past nominees and award recipients have actively engaged in our community to initiate programs and systems that support our environment. Some examples include:
Students launching the Green Greek program to implement sustainable practices in sorority and fraternity houses
Staff and faculty members creating campus gardens for sustainable food
Student groups creating initiatives for promoting cleaner energy and making pollution more expensive
Programs salvaging trees for a second life or restoring areas to increase native biodiversity. Check out all the previous winners here.
Now through March 1, the Husky Green Awards is asking you to help nominate the next generation of UW green leaders in recognition and appreciation of their work. Each entrant should demonstrate dedication, initiative, and leadership to keeping our environment sustainable. Any student, staff, faculty, or team from any UW campus is eligible and any member of the UW community can nominate someone. Winners will be recognized and announced at the UW's Earth Day celebration on April 21 at Red Square. Nominate a sustainability superhero here.
Our university lies in the heart of the Pacific Northwest and is unquestionably one of the greenest campuses around. The efforts of our fellow Huskies ensure our campus and our region can continue to proudly claim the brightest skies, lushest trees, and bluest waters. Help us recognize these efforts and keep UW and its environment at its most beautiful.
The Husky Green Awards are sponsored by the Environmental Stewardship Committee, responsible for UW's Climate Action Plan goals. The program also confers the Husky Green Legacy Award to memorialize the contributions of our sustainability leaders. Learn more about the Husky Green Awards here.