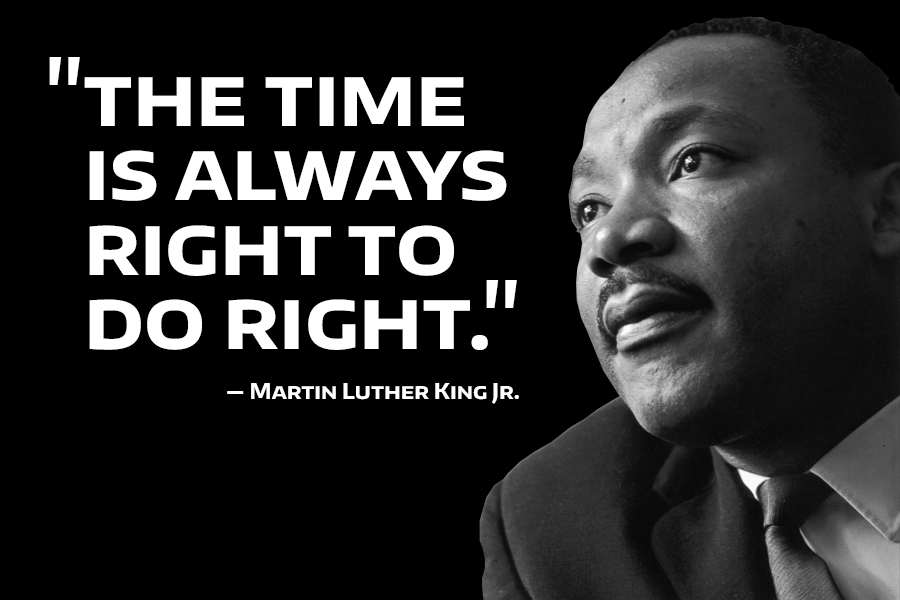 MLK Day: UW's Week of Service—and Beyond
The University of Washington dedicated this past month to celebrating Martin Luther King Jr. and his legacy of public service—itself a symbol of strength, resilience, civic engagement, and responsibility. The UW honored MLK's legacy through service and activism in a series of events produced through a partnership of the Samuel E. Kelly Ethnic Cultural Center, The Center for Communication, Difference & Equity, and The Carlson Leadership & Public Service Center intended to encourage our community to both reflect and actively participate in a broader discourse.
Volunteers not only dedicated their time on the federal holiday itself, but also did so all throughout January to honor King's fight for racial justice, income equality, and a higher quality of life and level of respect for all. Students, staff, and faculty came together to further understand and connect with each other and also lend a helping hand. Here are some highlights from the past week.
From museum viewings and workshops to teach-ins and celebrations, our community came together to volunteer, engage, converse, and exchange knowledge. It's clear that Dr. Martin Luther King Jr.'s fight for civil rights as well as racial and economic justice was alive and well during this Week of Service. Now it's our job to ensure it continues throughout the year.
Dr. Martin Luther King Jr. taught the country—and the world—to stand strong in the face of adversity, saying once, "The time is always right to do right." We encourage you to celebrate Dr. King's legacy by not waiting to speak out, speak up, or get involved. There's no better time than the present to not only envision—but also implement—a more vital, equitable, brighter future.