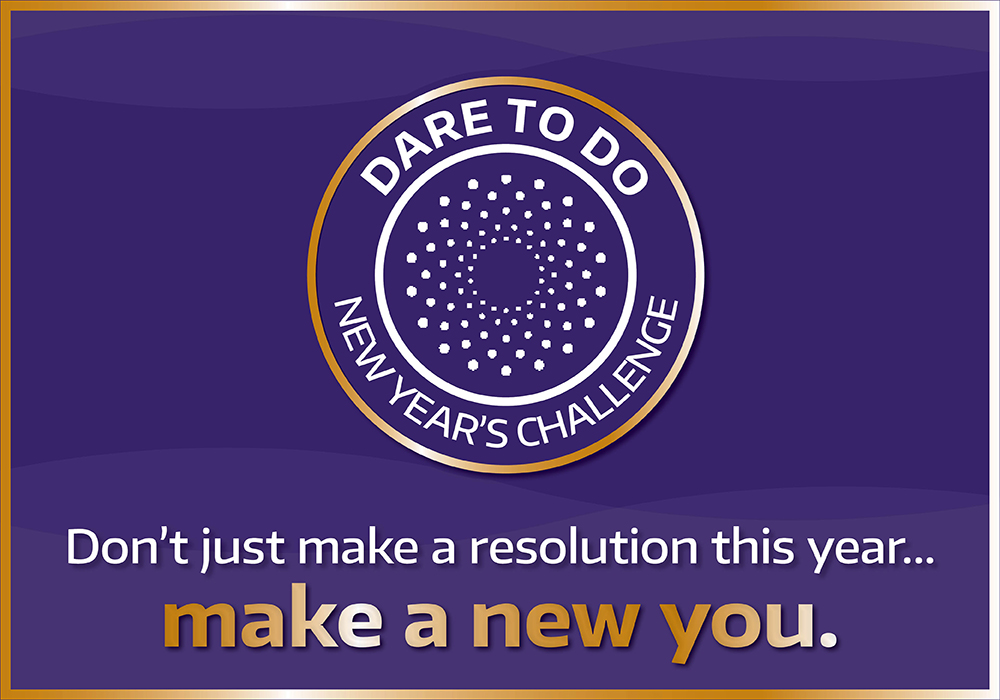 Dare to Do 2017 – Master Wellness in 30 Days
When you think of wellness, do you think of merely food and fitness? Are you an avid exerciser like me, yet your bedroom closet is a complete mess and your finances could be a little better? Or, instead, do you focus only on nutrition and budgets because you feel you have no time to exercise or organize your house? If only we could have it all with a realistic budget, nutritious food, an organized house and office, and adequate time for fitness! Is this even possible? We believe it is. Dare to Do in 2017!
Check out the top 10 New Year's resolutions according to statisticbrain.com last year.
| | |
| --- | --- |
| 1 | Lose Weight |
| 2 | Getting Organized |
| 3 | Spend Less, Save More |
| 4 | Enjoy Life to the Fullest |
| 5 | Staying Fit and Healthy |
| 6 | Learn Something Exciting |
| 7 | Quit Smoking |
| 8 | Help Others in Their Dreams |
| 9 | Fall in Love |
| 10 | Spend More Time with Family |
If you are thinking about taking on any four of these top resolutions in 2017, The Whole U has you covered! We've partnered with four UW experts to help motivate you in the areas of Nutrition, Fitness, Organization, and Finances. These experts will support you in kick-starting great habits in these areas in just 30 days, and will inspire and guide us in learning strategies that help in these areas year-round.
Meet Our Dare to Do Experts!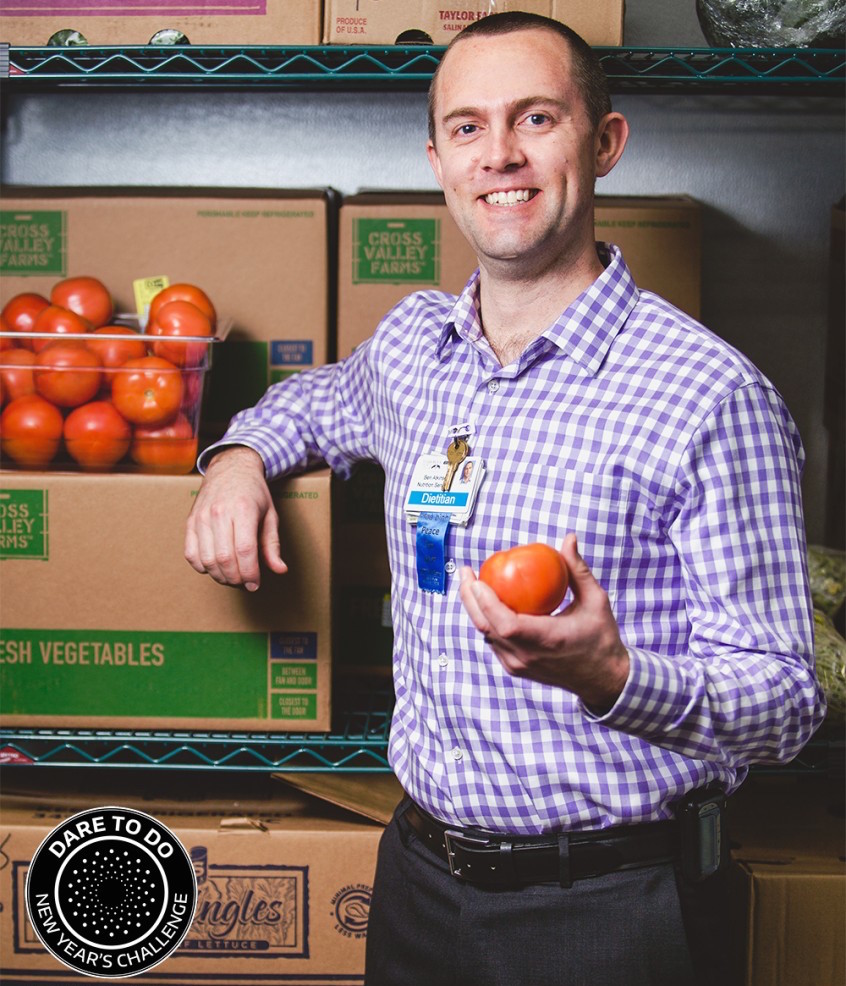 Ben Atkinson is our Nutrition Expert: Ben Atkinson currently works in Harborview Medical Center's Nutrition and Foodservice department where he manages a talented group of outpatient dietitians, oversees the department's technology program, and supports worksite wellness activities in retail food areas. He has worked at Harborview since 2008 when he started as a dietitian in the Madison Clinic.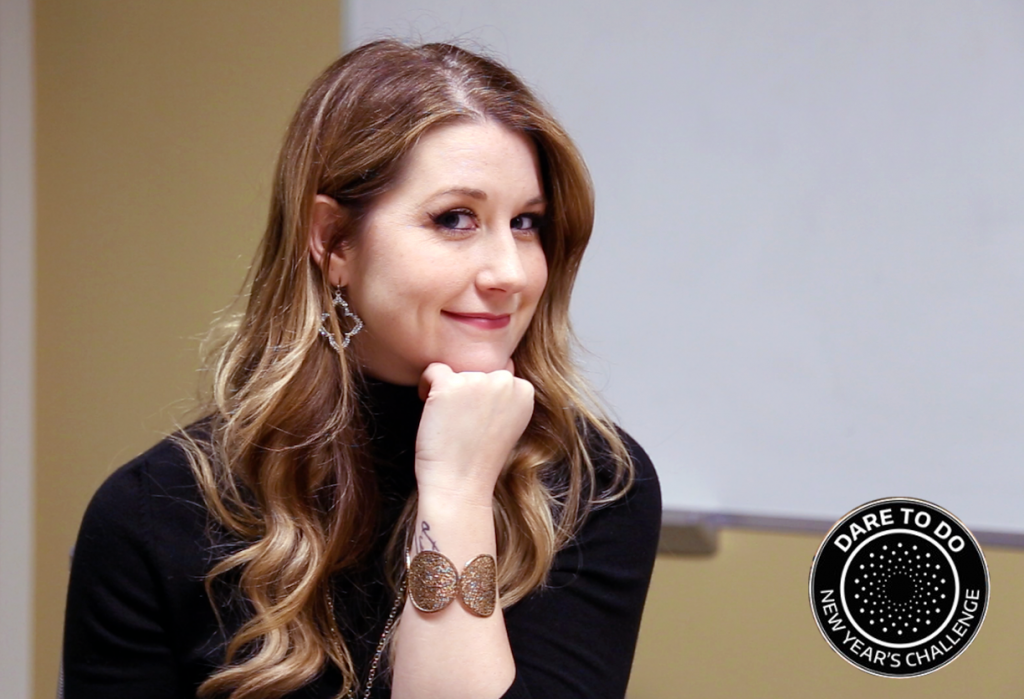 Kammie Lisenby is our Organizing Expert: Kammie is the CEO of The Organizing Experts, a part of our discount network. Her ethos is that it shouldn't take years, months, or even weeks to get your life organized. The Organizing Experts strive to give you back your space in a single day with a mission of providing the biggest transformation possible in the shortest amount of time. It might be a new year, but time is still of the essence. It's what makes them the best.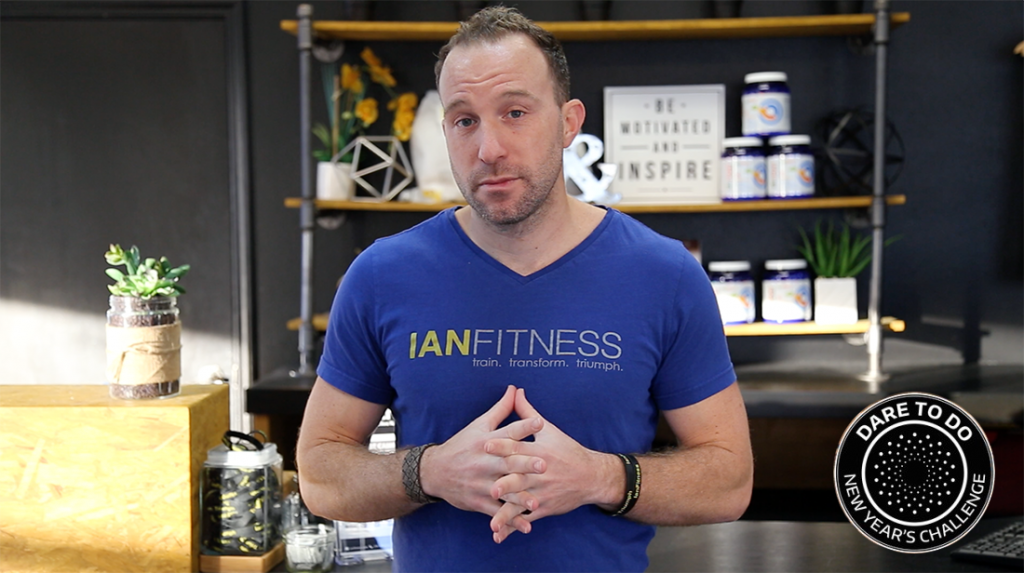 Ian Weinberg is our Fitness Expert: Ian Weinberg is Chief Motivational Officer of IanFitness, a part of our discount network. For the last 10 years, Ian has made it his personal mission to help people finally get the results they're looking for. His award-winning Ian Fitness Bootcamps and 1-on-1 personal training sessions have helped thousands of Seattle residents become the happiest, healthiest, most confident version of themselves.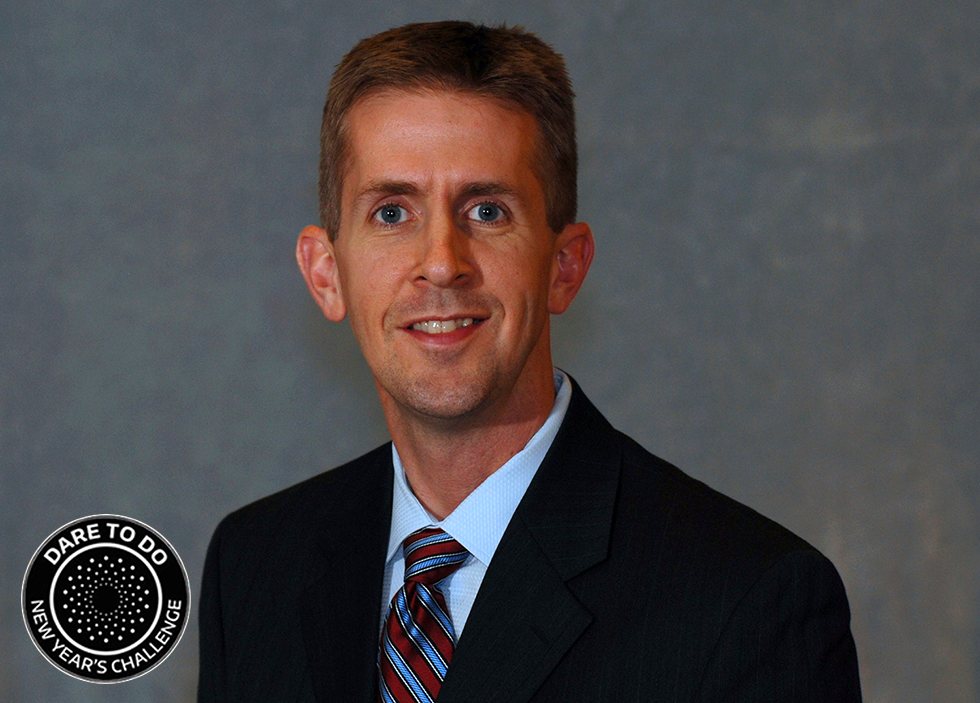 Doug Stucki is our Financial Expert: Doug Stucki is a Fidelity director and retirement planner who has more than 16 years with the company. He was previously a VP, senior account executive for Fidelity Private Client Group®, A Chartered Retirement Planning CounselorSM, investment advisor representative, registered securities representative, and licensed insurance representative. Doug holds a bachelor's degree in business administration from the University of Phoenix.
---
These experts will provide guidance and support through weekly videos, tips and tools, and specific action items to focus on each week of the Challenge, as well as encouragement for participants to track their progress.
Studies have shown that people who make resolutions are ten times more likely to attain their goals than people who don't make resolutions. If you dare to try this 30-day challenge, register now and join in the fun! The first 1000 to register will receive a donated Pivotal Living digital scale. Sometimes you must Dare to Do to become the optimal you.