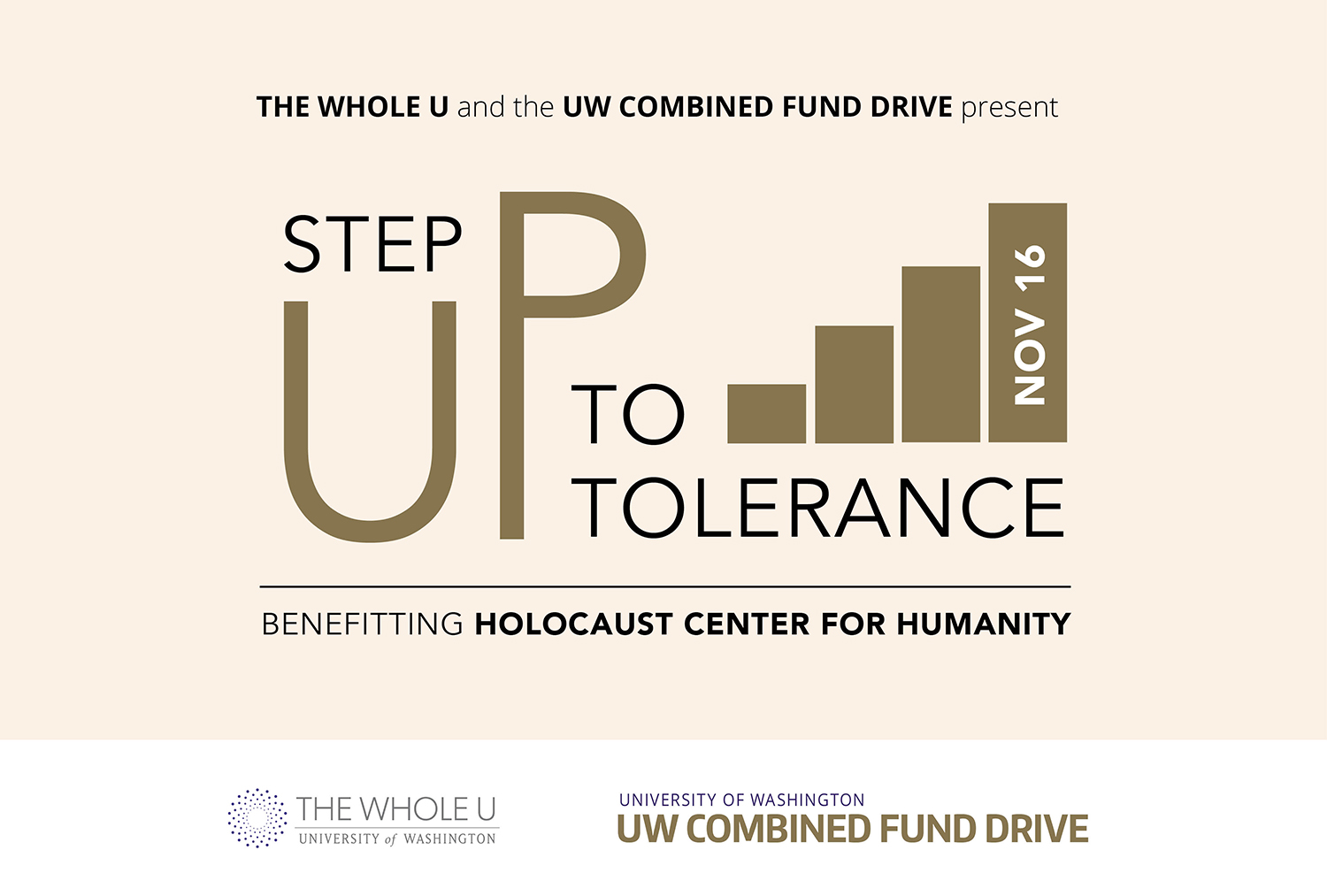 Sharing History for a Better Tomorrow – UW Stair Climb 2016
Families divided and desperation in the face of death – these are the real impacts of the Holocaust, and the result of extreme personal and cultural misunderstanding. Unfortunately, these consequences are the results of extreme misunderstandings today as well.
Communities founded on compassion and care for others, however, are the reasons why the Holocaust Center for Humanity exists. They aim to use a deeper understanding of the Holocaust's tragedies to build bridges instead, and unite people and students across cultural boundaries. By inviting speakers to classrooms, providing special artifacts and books, and giving students the opportunities to collaborate with their peers and discuss the Holocaust in-depth, the Holocaust Center for Humanity lets history illustrate the importance of community care and how we can apply those lessons in our daily lives.
Teachers are often required to teach students about the Holocaust, and the center strives to support their efforts by making the most out of each discussion. For just $100, an educator receives a trunk from the center full of resources, and assurance that their students learn more than just the "what happened," of WWII. In the video above, you'll see a student whose life changed for the better after listening to a Holocaust survivor speak in his class, and a teacher who received a trunk from the center and taught some of the most valuable lessons of her life.
This fall, the UW Combined Fund Drive and The Whole U are partnering to support the center's mission during our annual Stair Climb Challenge. Join us as we Step Up to Tolerance and raise $10K on November 16. Our goal is to send over 100 trunks of materials to educators across the region, and you can help us accomplish it.
Supporting this cause is important, but also incredibly easy. Pledge $10 or more, and then climb stairs with your colleagues on November 16. You can earn prizes for raising the most money, for climbing the most stairs, or for simply taking the stairs at all!
You can participate in one of two ways:
Register, make a pledge, and take the stairs. Join the group climb from noon to 1 p.m. at one of our climbing locations (UW Tower, UW Bothell, UW Tacoma, South Lake Union, UW Medical Center, or Harborview) or just step up on your own anywhere throughout the day.
Help our donations climb instead of your legs! If you're not up for stairs, simply donate with your credit card or through a payroll deduction with the UWCFD.
Learn more about the Holocaust Center for Humanity online, and be sure to share that you'll be attending the climb through email and twitter. We'll see you there!