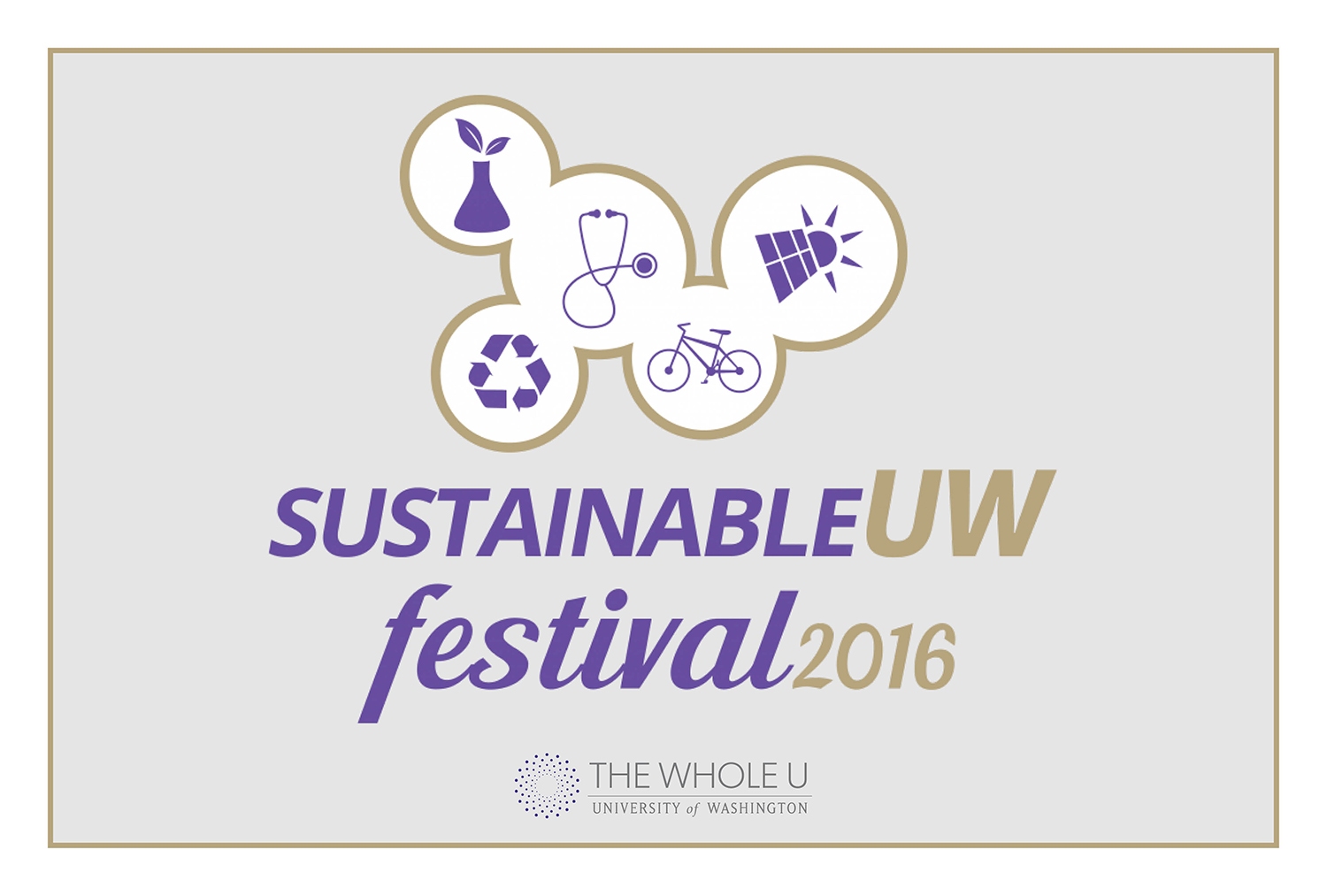 At the University of Washington, sustainability is in our nature. Students, faculty and staff work every day to make the UW a more sustainable place, with an eye on our future.
The annual SustainableUW Festival celebrates these efforts and leadership across the university. This year's festival runs Oct. 17-23, with events hosted by many different departments, student groups and organizations across the UW.
There are dozens of events happening during the festival. Some of the highlights include:
These are just a few of the many events happening during the week. There will also be many other lectures, volunteer opportunities, ways to connect with student groups, and much more. For full information on all the events happening throughout the festival, visit green.uw.edu/festival/events.
The SustainableUW Festival is intended to showcase sustainability events from everywhere on campus. If you know of an event which should be included on the festival calendar, please let us know at sustainability@uw.edu.
UW's sustainability efforts don't end when the festival does. There are events touching on the many different aspects of sustainability happening year-round at the University of Washington. We hope you come and celebrate with us during the SustainableUW Festival, and then keep exploring sustainability at the UW throughout the year.