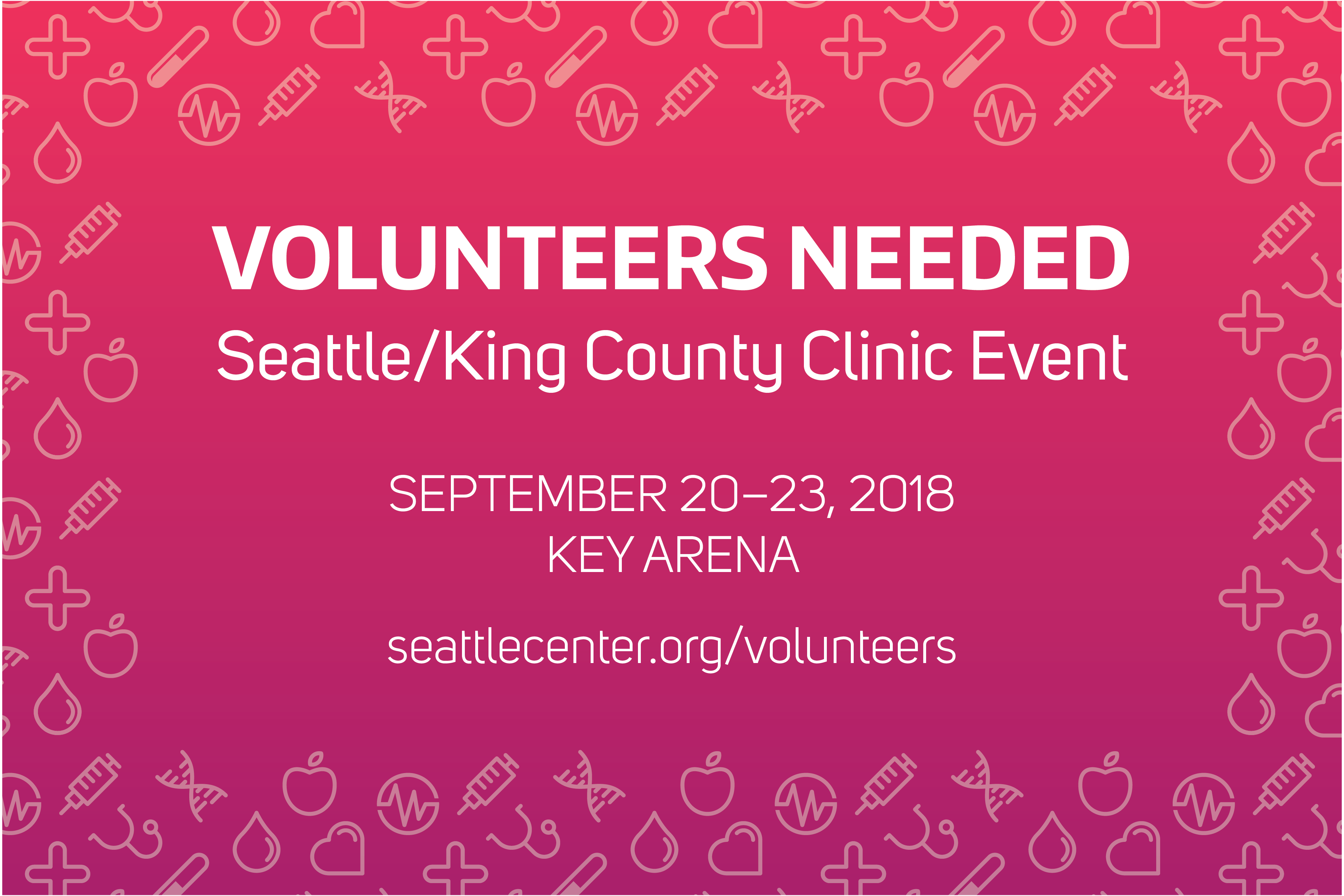 Seattle/King County Clinic – Volunteers Needed
Make a difference in our community at the annual Seattle/King County Clinic coming September 20 – 23, 2018. The giant volunteer-driven health clinic provides a full range of free dental, vision, and medical care to all patients regardless of income, insurance, or citizenship. The clinic needs at least 750 volunteers per day, including medical professionals, social workers, healthcare residents and students, and general support volunteers. The clinic is also in high need of bi-lingual volunteers (especially Spanish, Mandarin, Cantonese, and Vietnamese speakers).
Help create a community of compassionate care! Click here to learn more and volunteer. Enter "UW" as your company/organization on the registration page.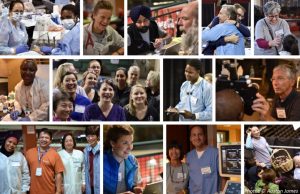 To find out how the event went in previous years, click here. Dr. Claudia Finkelstein, primary care director of the Seattle King County Clinic, recounts her experience. Between 2014 and 2017, 13,000+ volunteers helped to provide almost $14M in care to 16,300 patients and the University of Washington has played a huge role having over 500 volunteers each year.
Join us!