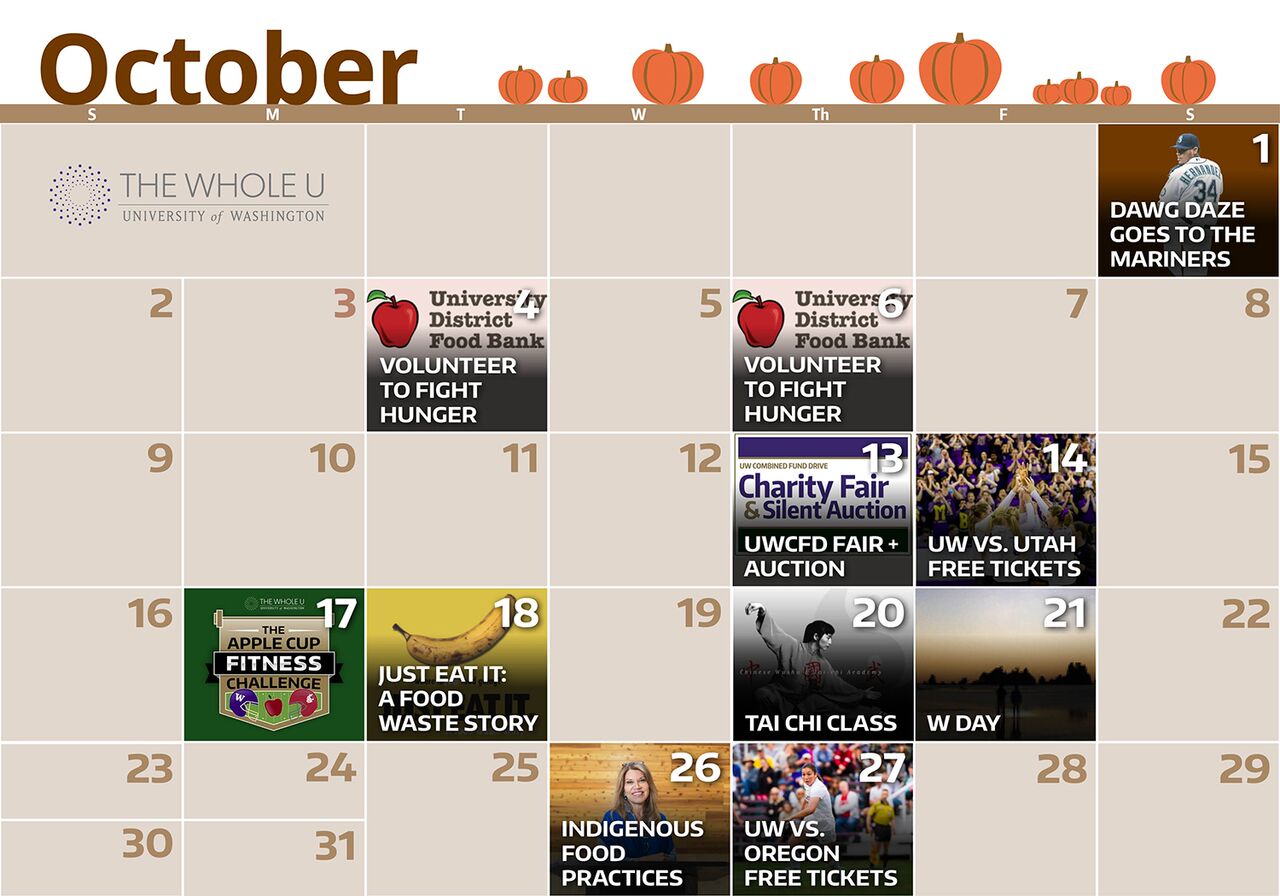 Whole U events in October
Even though we're sad to say goodbye to summer, we're excited to welcome fall and all the great events that come with it! With free UW Athletics tickets, fun fitness challenges, documentary screenings, and book clubs in the mix, we have plenty of events to keep your October exciting.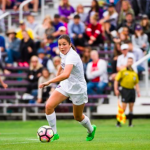 UW Athletics Appreciation Nights. UW Athletics is welcoming faculty, staff, and up to four guests at Whole U Appreciation Nights this October and early November. Get free tickets for Husky Volleyball vs. Utah on Friday, October 14; Husky Women's Soccer vs. Oregon on Thursday, October 27; and Husky Men's Soccer vs. UCLA on Thursday, November 3. UW Athletics is also offering 30%-40% off tickets for faculty and staff at the Husky Football homecoming game!  Throw on your best purple and gold and secure a seat to root on the Dawgs against the Oregon State Beavers on Saturday, October 22. Purchase your tickets by pasting "bit.ly/huskieshomecoming" into your browser, and use the promo code UWFS.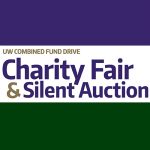 UWCFD Charity Fair & Silent Auction. Join us on Thursday, October 13, from 11:00 a.m. – 2:00 p.m. in the HUB ballroom for the annual UWCFD Charity Fair & Silent Auction marking the start of this year's UW Combined Fund Drive! Enjoy refreshments and giveaways while learning about more than 80 nonprofit organizations that do great work right here in our community. Bid on auction items like Seahawks tickets, wine tastings, EMP passes, concert tickets, restaurant gift certificates, and Tacoma Rainiers tickets, and enter to win door prizes including a GoPro camera! Bring your spare change and fill the jar to benefit Holocaust Center for Humanity. We're also collecting non-perishable food items for the UW Campus Food Pantry. Admission is free of charge and open to all faculty, staff, students, and retirees. Register here.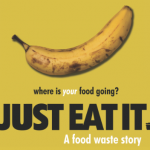 Just Eat It: A Food Waste Story. Could you survive on discarded food for six months? In their pursuit to shed light on North America's food waste, two filmmakers share their journey doing just that. In celebration of the 2016 SustainableUW Festival, The Whole U is teaming up with UW Housing & Food Services and UW Recycling to screen the award-winning documentary, "Just Eat It: A Food Waste Story." After the screening, representatives from the UW Food Pantry and UW Recycling will be on hand to provide details on how to prevent food waste, and light refreshments will be served–but not wasted! This event is on Tuesday, October 18 at 6:00 p.m. at the Alder Hall Auditorium. Save your spot here.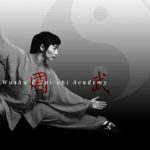 FREE Tai Chi classes at the HUB.The Whole U is pleased to welcome Tai Chi Master Instructor Yijiao Hong to campus for this free Tai Chi Class that will help you gently and gracefully improve strength, gain better balance, reduce stiffness and pain, enhance your sleep and boost the immune system. Master Hong is a 12th generation disciple of Chen Style Tai Chi, she ranked 7th among the top world professional Tai Chi athletes in 1999, and in 1996 established the Chinese Wushu and Tai Chi Academy in Seattle. Classes are being offered on October 20 and October 27. Be sure to register before classes are filled.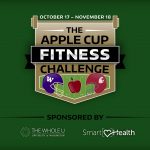 The Apple Cup Fitness Challenge. Let's go Huskies! It's time to take on the Cougars with The Apple Cup Fitness Challenge and show them that Purple Reign lives beyond football! This October, Washington State University and the University of Washington will rise up and work out to earn the most minutes exercised. The winner takes home bragging rights and a trophy, and the winning school's highest contributor receives a photo with their University's President. The five-week challenge, organized through PEBB's SmartHealth, runs October 17 to November 18 – just in time for the Apple Cup! Anyone at UW can participate regardless of their PEBB health insurance eligibility. Participants log their daily minutes of exercise to help UW succeed – those who track at least 4 weeks of the challenge receive a Whole U fitness water bottle! Register Now.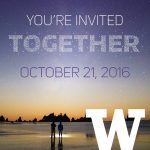 Together and W Day. Celebrate the impact of your work with our Husky community on Friday, October 21. First, join us for W Day as we commemorate the UW's founding and toast your accomplishments. That will be followed by Together, a high-energy, multimedia experience where we'll launch the most ambitious fundraising campaign in UW history. We'll mark all that we've achieved and look ahead at the boundless opportunities in front of us as we work together for Washington and the world. All faculty, staff and students are encouraged to attend, and to invite family and friends. Parking is free, as is registration – but make your reservation now, because space is limited!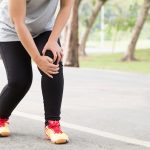 Stay Injury-Free with UW Sports Medicine. Do you ever experience pain even when you aren't exercising? Have you started a new exercise plan or began training for an endurance event but got sidelined by an injury? Our minor aches and pains can intensify after a full day's work because of either overuse or underuse of certain movements. Also, when we push an exercise regime too soon or too intensely, many injuries can arise and cause a setback. Join us at the HUB on Monday, October 24 at noon and learn how to stay injury-free in your daily life, while establishing a new exercise routine, or training for an endurance event. UW Sports Medicine physical therapist Phil Higgins will walk us through many tips and resources that will help prevent common overuse injuries. Save your spot here.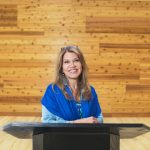 Indigenous Food Practices with Charlotte Coté. Join us for a seminar on Indigenous food practices with Charlotte Coté, associate professor of American Indian Studies. We will explore the concept of Indigenous food sovereignty, which calls for the right of Indigenous people to healthy and culturally appropriate food and their right and responsibility to define their own food and agricultural systems. Dr. Coté will also talk about the efforts being made to revitalize Indigenous food practices, and the importance of these communities maintaining Indigenous ecological knowledge to restore the cultural relationships they have traditionally held with their environment. This seminar is on Wednesday, October 26 at noon at the HUB. Register here.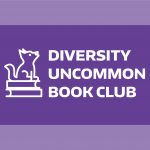 Read $2 a Day with DUB Club. Join DUB Club this fall quarter! The OMAD Diversity Uncommon Book Club, created in support of President Ana Mari Cauce's Race and Equity Initiative, discusses books on topics such as race, ethnicity, gender and socioeconomic disparities, LGBTQ, intersectionality, bias, and/or identity development.
This fall quarter DUB Club will discuss $2.00 A Day: Living on Almost Nothing in America, a 2015 New York Times Notable Book of the Year by Kathryn Edin and Luke Shafer. As the New York Times described it, this is the story of a kind of poverty in America so deep that we, as a country, don't even think exists. We'll kick-off this selection Thursday, October 27 at 5:00 p.m. Sign up here.